Play

Play Next

Add to queue
Play

Play Next

Add to queue

385 plays

Play

Play Next

Add to queue

57 plays

Play

Play Next

Add to queue

329 plays

Play

Play Next

Add to queue

192 plays

Play

Play Next

Add to queue

45 plays
Genre: Ambient / Electro / Healing & EasyListening

Location Bridport, Un

Profile Views: 38780

Last Login: 12/2/2012

Member Since 10/18/2006

Record Label RED ROBIN MUSIC PRODUCTIONS / ESON PRODUCTIONS

Type of Label Unsigned

Bio

Far too long to describe here.

Members

I am a band of one but collaborate and play with a great variety of other musicians - I keep an open mind. I've been playing for 10 years now and that 'Flute Path' is changing from an overgrown track in the woods to more of a road opening into a freeway! I just follow my heart and go with the flow. Am currently enjoying my continued collaboration with Steve Jones (of Mungo Jerry "In The Summertime" and Heron fame). He's an ace keyboard player and engineer and we have released our first album "Either Side Of Now". Played from the heart, the music talks to the soul and moves the body. The album of 11 tracks is 66 minutes of pure joy and relaxation. It has been described as: "Soulful, haunting, and at the same time carries a sense of peace and completion. Truly beautiful." We are now working on more music and particularly featuring singer/songwriter Lauren Glover.

Influences

Anybody and everybody who is good at what they do. I'm totally influenced by what I hear and feel - Musically and otherwise!! I have always loved music and of many genres. If I was to make a list it would be endless. I don't care whether music is indie or commercial mainstream, nor whether the artist is already famous or an unknown - Good music is good music! It's directly as a result of my 4 year old son Jay's passing that I developed from being someone who loves music to actually creating music. My American Indian friends gave me much support and encouraged me to play their flute as it can also traditionally be an instrument of healing.

Sounds Like

RedRobin!!
Buy 'EITHER SIDE OF NOW' album....
I'm all about the feel....
I play a variety of Native flutes (woodwind) and in various musical styles from very traditional solo to Dance and Rock/RnB. I am currently recording and co-producing a second album and have several album projects in progress. I don't read sheet music and just wing it and play from the heart.
RedRobin Music - THEN VISIT MY BANDPAGE
SoundCloud:
http://soundcloud.com/redrobin-music
If you're not on my list of Top 40 'Friends' it doesn't necessarily mean you're not loved, and neither is anyone listed in order of any importance. Some of you I know personally and others I don't. The main reason your link is displayed is simply because I like what you do and support your efforts by networking.

If you are a new visitor here and like my music, please send me a Friend Request

Clicking my BandPage a 'Like' on Facebook would be much appreciated!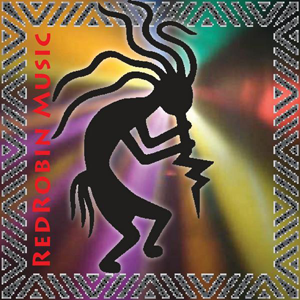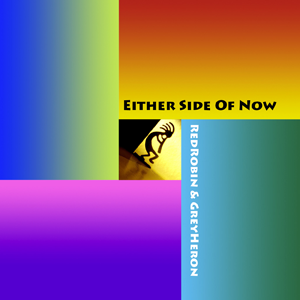 ^ OUR FIRST ALBUM OF MUSIC TO MOVE YOUR BODY AND YOUR SOUL