Play

Play Next

Add to queue
Play

Play Next

Add to queue

1,646 plays

Play

Play Next

Add to queue

1,546 plays

Play

Play Next

Add to queue

4,850 plays

Play

Play Next

Add to queue

1,631 plays

Play

Play Next

Add to queue

1,034 plays
Genre: Americana / Blues / Indie

Location Morehead, Kentucky, Un

Profile Views: 86744

Last Login: 3/11/2011

Member Since 7/29/2006

Record Label NeHow! Sound Records

Type of Label Indie

Bio

When a soulful voice resonates through a moment, people tend to listen and remember just what it had to say. There's a band on the scene today who not only have a soulful voice to share, but have incorporated some top of the line groovers this collective city has to offer. Jose Oreta out of Morehead, Kentucky plays the upright bass with a conviction that brings the flood and Andrew Gillum (also of Morehead) shows just how bumpin' a beat can be behind any set of drums all the while Decatur, Alabama's very own, Clint Riddle Fronted by Kentucky native Sasha Colette, The Magnolias are equal parts soul, skill, and stage wranglers to make their live show a fine experience to catch. .... They've played across the East Coast focusing mainly on Kentucky, West Virginia, Virginia, Ohio and Maryland. With the June of 2010 release of the EP for the EP; Three Songs, No Waiting, Sasha Colette & The Magnolias have already shared bills with The Jompson Brothers, Ben Sollee, as well as a mini tour in July/August with The Fox Hunt. On the agenda for them after the full EP is released will be a tour in September and October with the 2009 Mountain Stage Newsong Contest winner Jeff Ellis as well as the famed Bud Carroll & The Southern Souls. Up until now, Colette has been considered a solo act but the past year has brought some change for her in way of additional members which has lead to full band shows that could remind one of a Neko Case show merged with tour bus jams of Tom Petty. With majority of the show being all original tunes that reflect the call of the saint's marching drum, the blues international stomp and the all night racing hell yeah, they are easily elevating to be everyone's favorite band on the calender this fall! .... From songs about Truck Stops, Heartbreak (of course), Peace, Courage, Booze, Mommas and road trips, Sasha Colette & The Magnolias are recreating what a live show can free up to any audience. What is that you ask? Relief for the hungry soul. .... Proudly sponsored by Ale-8-One, The finest pop that hospitality ever thought to see as well as one popular way to keep thirst at bay! .... ...... ....................real..editor....best profile tools................real..editor....best profile tools..............How I made my profile:....I used Dave & Jay's amazing ..myspace profile editor...............................

Members

.. Sasha Colette- Vocals, Banjo, Guitar .. ...... .. Jose Oreta- Upright Bass .. ...... .. Andrew Gillum- Drums .. .. Clint Hooday Jinks Riddle- Lead .. ...... .. .. .. .. .. .. .. .. .. ..... .. .. .. .. .. .. ..

Influences

Elvis Costello, Dylan, The Boss, Jill Andrews, Lead Belly, Josh Ritter, Loretta Lynn, Nick Drake, Emmylou Harris and any assistant principal who has been knighted. As well as Tall Boys, Train Tracks, Slow Motion Nights, loud music that makes you roll your windows down. Life and what I choose to keep out of mine. ......

Sounds Like
No recent updates in this category.
Why not...
03:28 | 351 plays | Sep 18 2009
Bio: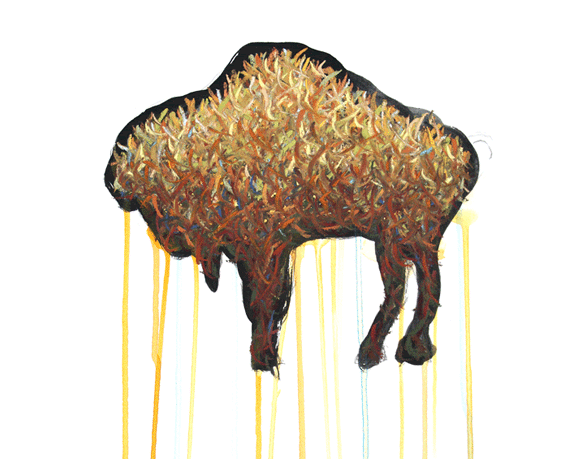 When a soulful voice resonates through a moment, people tend to listen and remember just what it had to say. There's a band on the scene today who not only have a soulful voice to share, but have incorporated some top of the line groovers this collective city has to offer. Jose Oreta out of Morehead, Kentucky plays the upright bass with a conviction that brings the flood and Andrew Gillum (also of Morehead) shows just how bumpin' a beat can be behind any set of drums all the while Barboursville, West Virginia's Bud Carroll displays some of the most colorful guitar riffs and solos that one lovin' soul could hope to hear within it's lifetime. Fronted by Kentucky native Sasha Colette, The Magnolias are equal parts soul, skill, and stage wranglers to make their live show a fine experience to catch.
They've played across the East Coast focusing mainly on Kentucky, West Virginia, Virginia, Ohio and Maryland. With the June of 2010 release of the EP for the EP; Three Songs, No Waiting, Sasha Colette & The Magnolias have already shared bills with The Jompson Brothers, Ben Sollee, as well as a mini tour in July/August with The Fox Hunt. On the agenda for them after the full EP is released will be a tour in September and October with the 2009 Mountain Stage Newsong Contest winner Jeff Ellis as well as the famed Bud Carroll & The Southern Souls. Up until now, Colette has been considered a solo act but the past year has brought some change for her in way of additional members which has lead to full band shows that could remind one of a Neko Case show merged with tour bus jams of Tom Petty. With majority of the show being all original tunes that reflect the call of the saint's marching drum, the blues international stomp and the all night racing hell yeah, they are easily elevating to be everyone's favorite band on the calender this fall!
From songs about Truck Stops, Heartbreak (of course), Peace, Courage, Booze, Mommas and road trips, Sasha Colette & The Magnolias are recreating what a live show can free up to any audience. What is that you ask? Relief for the hungry soul.
Proudly sponsored by Ale-8-One, The finest pop that hospitality ever thought to see as well as one popular way to keep thirst at bay!
..
real

editor

best profile tools
..
real

editor

best profile tools
How I made my profile:
I used Dave & Jay's amazing
myspace profile editor
.
Member Since:
July 29, 2006
Members:
Sasha Colette- Vocals, Banjo, Guitar
Jose Oreta- Upright Bass
Andrew Gillum- Drums
Hooday Jinks- Lead
.....
Influences:
Buffy Sainte-Marie, The Everybody Fields, Lead Belly, Josh Ritter, Loretta Lynn, Nick Drake, Emmylou Harris and any assistant principal who has been knighted. As well as Tall Boys, Train Tracks, Slow Motion Nights, loud music that makes you roll your windows down. Life and what I choose to keep out of mine.

Sounds Like:
Record Label:
NeHow! Sound Records