Play

Play Next

Add to queue
Play

Play Next

Add to queue

745 plays

Play

Play Next

Add to queue

4,008 plays

Play

Play Next

Add to queue

3,197 plays

Play

Play Next

Add to queue

37,398 plays
Genre: Metal

Location Hertfordshire, London and South East, Un

Profile Views: 190056

Last Login: 5/25/2011

Member Since 4/3/2005

Website www.facebook.com/scarmyeyes

Record Label Transcend Records

Type of Label Indie

Bio

Royston (Brown Town), Hertfordshire. U.K Coming from a place more well known for it's heroin habits than local music scene, you could forgive these guys for being a little bit different to your average metal band. While most bands around the U.K. had some sort of blueprint to follow, Scar My Eyes sat back in a small youth centre in the depths of no-where and constructed a sound both heavy, and heartfelt... Combining their love for thrash metal, hardcore and heavy grooves, Scar My Eyes created a new, refreshing take on modern music adding a darker edge that truly sets them out from the rest....A formidable live act...to say the least...

Members

Mark Lewis (vocals),Neil Prenty (guitar),Lewis Watson (guitar,Peter Bollons (bass),Alex 'Bear' Chapman (drums)

Influences

Post-it notes

Sounds Like

A Sega Gamegear with all it's circuitry defiled
No recent updates in this category.
Why not...
04:01 | 152 plays | May 11 2009
Bio:
.. .. .. .. .. .. .. ..

..
Royston (Brown Town), Hertfordshire. U.K.
Coming from a place more well known for it's heroin habits than local music scene, you could forgive these guys for being a little bit different to your average metal band. While most bands around the U.K. had some sort of blueprint to follow, Scar My Eyes sat back in a small youth centre in the depths of no-where and constructed a sound both heavy, and heartfelt.

Combining their love for thrash metal, hardcore and heavy grooves, Scar My Eyes created a new, refreshing take on modern music adding a darker edge that truly sets them out from the rest....A formidable live act...to say the least...

Scar My Eyes are now set to release their debut EP 'This Machine…' providing a much needed injection of fresh young talent into an otherwise saturated and heartless music scene. The EP was recorded by Dan Weller and Justin Hill (ex SikTh)



..




....
Member Since:
April 03, 2005
Members:
.. ...... ......
..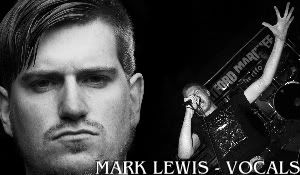 ..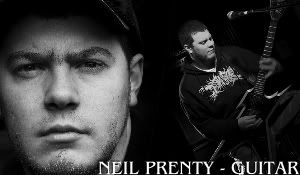 ..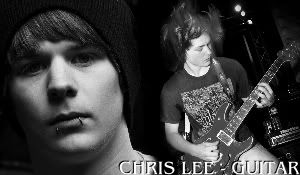 ..
..
..
..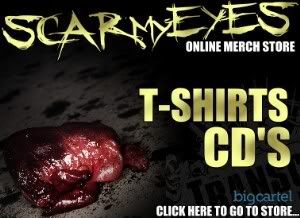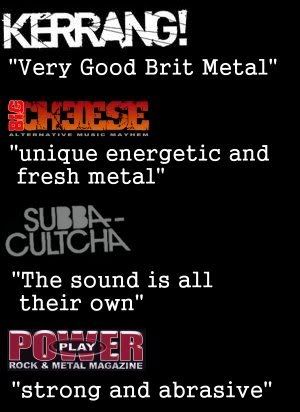 ..
"Very good Brit metal. Think a UK-take on Lamb Of God/DevilDriver/Poison The Well plus some stodge. Nice."
- Katie P (Kerrang)

"Their set was great, offering a blinding twenty-minute festival opener with their unique energetic and fresh metal. They wrapped up their set with this hit 'Hope in Silence' which has been causing a storm on Scuzz TV. Having been signed to Transcend Records, expect big things from these guys. (from Hellfire Festival II)"
- Big Cheese Magazine

"A mix of hardcore and thrash, complete with shrieks and croons, it stands out from the rest of the herd by actually not sounding silly. The growls are in fact quite strong and abrasive, so dodge the whining quailty of some emo-style acts. Meanwhile, the songs are strong and catchy, and flow well, seizing the listener's attention from the start"
- PowerPlay Magazine

"Combining thrash metal, groove and everything heavy in between, Scar My Eyes, are, for no use of a better word, shit hot!"
- Devolution Magazine


"Rock-solid chops, conviction and sensibility with which this band mixes the old, the new and the original, are making them one of the most exciting UK underground metal acts of today. Recognition and even stardom are easily predicted."
- HardRockHaven.net
"Full of crushing breakdowns, soaring melodies, throat destroying screams and moments of soothing calm...Extraordinary from a band so early in their careers"
- RockMidgets.com
"Rip roaring riffs, a fierce vocal assault and a tight and technical drum and bass combination that provides a suitably heavy backdrop for Scar My Eyes' unique brew of punishing, modern and forward thinking Metal carefully cut with strong melodic section."
- Caare
"Anyone into Modern Metal and seeking new music for their collection can check out Scar My Eyes without worries"
- Thoughts of Metal
"The sound is all their own, heavy, dare i say groove-laden in place, and most of all brutally executed! One's to keep an eye out for" (EP of the month)
- Subba-Cultcha
"'This Machine...' creeps up on you and then eviscerates you with a pitchfork. Haunting and unnerving the opening track builds anticipation in the form of an intro. You know all hell is about to break loose and when it comes in the form of "The Game (Think About It)", the grin on your face widens and you see what Scar My Eyes are really about."
- One Metal
"Full of soaring melodies, galloping riffs and mosh-inspiring breaks, Scar My Eyes story is one that should inspire many kids to get off their arses and bring the fucking metal!"
- Planet Loud
"Songs like 'The Game (think about it)' and 'Disposition' have been carefully thought out with precision power execution in mind - and this lot have it in bunches"
- Battle Helm
"Soaring vocals matched with dark screams. Touched off with tasteful and intricate old metal style face melters! The tracks are graceful yet punishing...strong and powerful."
- Killer Dienamite Magazine
"Unpredictable yet infectious...Original Metal with plenty of balls."
- Blastwave

All enquiries go to:
kayleigh@transcendmediagroup.com
Band:
scar_my_eyes@hotmail.com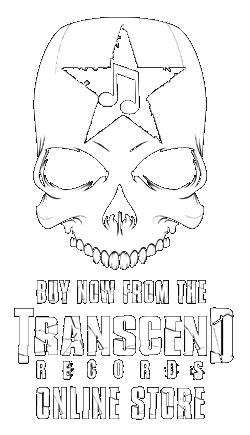 Record Label:
Scar my Eyes - LOOKING FOR VOCALIST! has 16908 friends.