Play

Play Next

Add to queue
Play

Play Next

Add to queue

235 plays

Play

Play Next

Add to queue

9,580 plays

Play

Play Next

Add to queue

5,660 plays

Play

Play Next

Add to queue

4,995 plays

Play

Play Next

Add to queue

2,729 plays
Genre: Experimental / Psychedelic / Rock

Location Sheffield Township, Un

Profile Views: 88406

Last Login: 5/7/2013

Member Since 4/29/2006

Website http://www.msplinks.com/MDFodHRwczovL3d3dy5mYWNlYm9vay5jb20vcGFnZXMvU0VDUkVULVNBVUNFUi81NTM2MDE1MzE2Ng==

Record Label Salad Farm + Dead Earnest

Type of Label Indie

Bio

........Coming out of the ashes of the Strange Daze Festival is an Ohio based Space Rock band called Secret Saucer. .. We have been getting together quite often this year and the result looks to be some great new music both improvised and composed. The music is really taking shape and we look forward to recording this fall with a new cd in spring 2011...Our first CD, Element 115 was released in the Fall of 2005 and is on the Dead Earnest record label.. Our second CD, Second Sighting was released in 2007 and is on the Dead Earnest record label..Our third CD, Tri-Angle Waves was released in the summer of 2009 and is on the Salad Farm record label. Our fourth cd, Four On the Floor, was released in the fall of 2011 and is on the Salad Farm record label To Purchase our cd Contact: Steve Hayes eagleeyes8@windstream.net ............................................ ........................ ........ .......... The SECRET SAUCER is on the way again - there's no mistaking. Spheric synthesizer waves suitable for a sci-fi movie are controlling the first song of their new album 'Tri-Angle Waves'. This studio project is consisting of members from several US space rock acts who meet from time to time. Usually it takes about two years for the next session. They jam together just for fun to record songs for a new album during a weekend or so - seemingly not being pressurised by nothing and no one. Now this might be the reason for a special relaxation which you will find when listening to the tracks. A Sublime Metaphor is a good example appearing laid-back trippy with accentuated piano and drum playing - obviously Quarkspace tinged I would say. The melancholic wailing guitar gets under the skin really. This sounds flawless and reflects their mutual sense. The same for the sixteen minute lasting Protoplasmic Accelerator - provided with more pressure basically. Again soaring guitars are playing a dominant role but a powerful bass comes to the fore too as well as playful organ here and there - well done really! Light Years Away - faded out by the way - and Mind Mechanics are played with much tension where the latter is reaching the albums culminating point when coming to the end. They do it the easy way - it all nicely flows and meanders - six tracks where two of them are totally synthesizer dominated. You immediately can feel the cumulative competence which shows them far away from aimless noodling. 'Tri-Angle Waves' is charming in any case - a recommendable space rock album - 3.5 stars .. .. .... ...... .... ........ .. ....

Members

Lift Off from Second Sighting.. .. .. .. .. .. .. .... Thanks to: Chris Pelletier ..........STEVE HAYES (P.H.D.) synthesizers, engineering, production ........ DAVE HESS..Synthesizers,Glissando Guitar, Web Master.......... BILLY SPEAR Bass .......... DAN SCHNELL Guitar,Synthesizers .......... TED BOBURKA Drums,Synthesizers .. ........ PAST MEMBERS.......... GREG KOZLOWSKI Guitar.Synthesizers .... STEVE TAYLOR Guitar,Bass,Drums .......... PAUL WILLIAMS Synthesizers,Drums .......... JAY SWANSON keyboards,Synthesizers .. ........THOM MARIANETTI Drums,Synthesizers, ON Element 115 .. ....

Influences

We are influenced by the music of the spheres and lots of other groovy substances and Space Rock Pink Floyd, Hawkwind, Gong, Quarkspace, Star Nation, Architectural Metaphor, Amon Duul II ,Ozric's, Eloy,Steve Hillage,Omnia Opera, Nektar,High Tide,Captian Beyond,etc, etc ..............

Sounds Like

SPACE ROCK, Pink Floyd, Hawkwind, Gong, Quarkspace, Star Nation, Architectural Metaphor, Amon Duul II, Ozric's, Oresund Space Collective, etc, etc...... .. .... .. .. .. .. .. .. .... ..<
Bio:
Coming out of the ashes of the Strange Daze Festival is an Ohio based Space Rock band called Secret Saucer.
Our first CD, Element 115 was released in the Fall of 2005 and is on the Dead Earnest record label
Our second CD, Second Sighting was released in 2007 and is on the Dead Earnest record label
Our third CD, Tri-Angle Waves was released in the summer of 2009 and is on the Salad Farm record label
Our fourth cd, Four On the Floor, was released in the fall of 2011 and is on the Salad Farm record label
To Purchase our cd Contact: Steve Hayes eagleeyes8@windstream.net
or click on the link below
..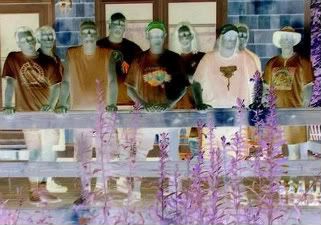 SECRET SAUCER – Four On The Floor CD Instrumental space-psych-prog USA band's fourth album and it finds them losing none of the spark and invention that has characterised three remarkably consistent previous albums. Things essentially kick off with the 6 minute "Time Spent Out Of Mind" where the driving bounce of the rhythm section is topped with an unending river of synhts and rhythm guitar, while guest lead guitarist Nick Riff, unleashes a series of searing heat guitar leads as the main band power ahead, the mix of space-rock and melody infused with a decidedly Middle Eastern flavour ensuring that they the huge sound is both accessible and enjoyable for all its depths and strengths, the whole thing constantly changing yet never losing any of its cohesion. "Lunar Pull", just short of 8 minutes long, is an absolute gem of a track, this time performed at more of a mid-paced slant, but losing none of its might or magic. In fact, the track just stretches out on wave after wave of melodies and musical excursions from the synths and guitars, all solidly held together by the muscular rhythm section. In the playing is a passion that's truly heartfelt, and even the odd hint of phased vocal as an extra musical dimension, only serves to make it more akin to a huge-sounding psychedelic mix of Mike Oldfield and restrained Hawkwind. Around the 4 minute mark, the lead guitar breaks out a bit more, then a different guitar lead comes in and the two stride forward over the rolling rhythms, the lack of any indication in the sleevenotes as to who plays what and when, meaning that you never actually know who's doing what on any one track, but rest assured that it doesn't matter anyway, as the tracks are just so phenomenal. This one just sails into the sunset on a huge multi-layered bed of sounds as those guitars fly and spiral upwards, the synths are like choirs, the rhythms are mighty and it's all simply quite breathtaking. Again just short of 8 minutes, "Daedal" is a tad more down-to-earth, this time the mid-paced rhythm section adding more electronic rhythms to the beats, while the synths in the foreground shimmer, soar and solo, as the guitars weave in and out and the track rolls on like a musical journey through a hot desert as you see the heat shimmering in the blue skies, while the drive continues, the track eventually taking on more fuel and turning up the power as guitar riffing joins the space synths and lead synths, the piece lifting off like a rocket on flames of burning guitars and pounding beats, as close to instrumental psych heaven as it gets for the final three minutes. After this, sensibly they tone things down a bit with a slice of spacey delicacy called "Awaken" where acoustic guitars join the bubbling synths and deep bass, with jangling electric guitars in there too and tabla-like percussion in the distance, all a bit like the spacier parts of the first Hawkwind album, only more stretched out and melodic. "The Dark Rift" at around 2 and a half minutes long, is what its name suggests as a deep and bleak multi-textured space synths excursion spirals out on cyclical waves of synth cascades set to a backdrop of cosmic orchestral synths and synth-percussive rattles and crashes, eventually fading into its own black hole only to segue right in to the 6 minute "Celestial Spigot" and here the band prove that they can produce something that, for its genre, is capable of mixing space-rock and jazz-rock without compromising on melody or the all-important human touch, so that, even with a guest sax lead from Greg Klucher, the space synths are still there, and once again, the feel of a jazzier restrained '72-era Pink Floyd/Hawkwind is apparent, only on this occasion, more emphasis on melody, and less rock, more jazz. The 9 and a half minute title track is a more laid-back, but no less multi-layred piece where the synths and organ-like textures underpin and drive shimmering guitars as the drums shuffle forward and deep bass hums and throbs, the feel like a more rock band answer to something like early Wavestar in its feel and melodic execution a sublime compositions continues to move slowly on, changing shape and texture subtly, but always cohesive and never any less than engaging. Towards the end a John Dyson-esque guitar lead flies in from nowhere and it's bite adds the icing to an already substantial and enjoyable cake. At three and a half minutes, "Aegean Bridge" is almost an attempt to produce something commercial sounding and you'd imagine that had it been produced in the seventies alongside something like Can's "I Want More" or Edgar Winter's "Frankenstein", it could have easily been a hit, albeit not quite having the necessary hook for you to have swirling around your head after it's gone, although that central guitar riff is not far off. "Notch" is two minutes of dark, "out there" space music that serves both as a full stop to the band's original work on the album so far, and a precursor to what is to follow – and that is a near 12 minute cover of Pink Floyd's "Saucerful Of Secrets", as brave a move as it gets when it comes to covers. Whilst staying true to the structure of the track, what they do is make it their own by applying a wholly different sounding sea of layers of organ, synths, guitars, bass and drums to the piece so that the result is this completely different yet fiercely familiar answer to one of the great seventies space-rock compositions, remaining true to the feel, structure and outer/inner space appeal of the original but the added injection of synths and searing guitars, turning it into something that's even mightier than the original track, the fact that it works on all levels, a testament to a band doing something like this with a burning passion in their hearts for the band that originally played and composed it. .. .. .... ...... .... ..
..
.. ..

Member Since:
April 29, 2006
Members:
Lift Off from Second Sighting
Thanks to: Chris Pelletier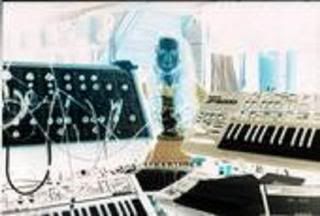 STEVE HAYES synthesizers, engineering, production.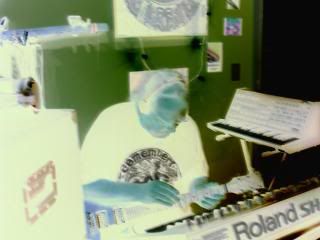 DAVE HESS
Synthesizers,Glissando Guitar, Web Master
BILLY SPEAR Bass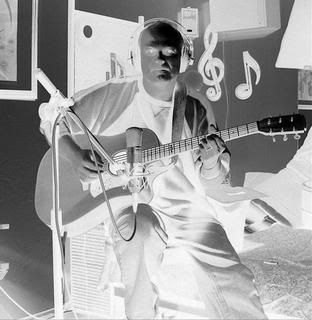 DAN SCHNELL Guitar,Synthesizers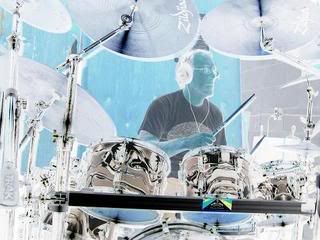 TED BOBURKA Drums,Synthesizers
PAST MEMBERS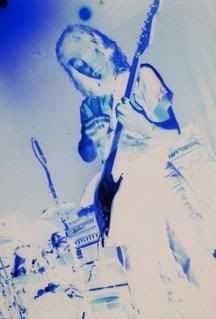 GREG KOZLOWSKI Guitar.Synthesizers
STEVE TAYLOR Guitar,Bass,Drums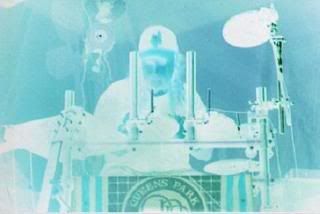 PAUL WILLIAMS Synthesizers,Drums
JAY SWANSON keyboards,Synthesizers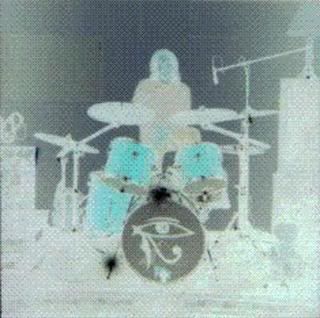 THOM MARIANETTI Drums,Synthesizers, ON Element 115
....
Influences:
We are influenced by the music of the spheres and lots of other groovy substances and Space Rock Pink Floyd, Hawkwind, Gong, Quarkspace, Star Nation, Architectural Metaphor, Amon Duul II ,Ozric's, Eloy,Steve Hillage,Omnia Opera, Nektar,High Tide,Captian Beyond,etc, etc
..
Sounds Like:
SPACE ROCK, Pink Floyd, Hawkwind, Gong, Quarkspace, Star Nation, Architectural Metaphor, Amon Duul II, Ozric's, Oresund Space Collective, etc, etc
.... ..
<
Record Label:
Salad Farm + Dead Earnest
SECRET SAUCER has 10366 friends.