Play

Play Next

Add to queue
Play

Play Next

Add to queue

6,544 plays

Play

Play Next

Add to queue

1,976 plays

Play

Play Next

Add to queue

4,416 plays

Play

Play Next

Add to queue

23,756 plays

Play

Play Next

Add to queue

16,481 plays
Genre: Alternative / Chinese pop / Rock

Location Denton, Texas, Un

Profile Views: 154599

Last Login: 11/24/2011

Member Since 8/1/2004

Website www.shaolindeathsquad.com

Record Label Do For It Records

Type of Label Indie

Bio

.. .. ...... .. ...... .. .. ...... .. .......... .......... .. --> --> BUY OUR NEW ALBUM FROM CDBABY.COM -->.... .......... DOWNLOAD OUR ALBUM HERE -->.... ........ .. ..Shaolindeathsquad.com.. -- ..Headlinerartists.com...... .. .. .... ........You have been marked on my profile map!...... .. .. .. .. .. .. .. .. .. ..

Members

.......... ..The White Swan.. - Vocals, Keys .. ..Blue Scorpion.. - Guitar, Vocals .. ..Black Ninja.. - Drums .. ..Praying Mantis.. - Bass .. ....Red Dragon.. - Guitar, Vocals .. ..the Wise One.. - Synthesizer, Vocals, other stuff..

Influences

Confucius, Buddha, Mr. Bungle, Danny Elfman, Oingo Boingo, Zappa, King Crimson, Dimmu Borgir, Ozric Tentacles, Tub Ring, Estradasphere, Slayer, Devin Townsend, Ween, Journey, Supertramp, Boston, Chicago, Europe, Faith No More, Refused, Secret Chiefs3, Radiohead, Tom Waits, System Of A Down, Dillinger Escape Plan, Sleepytime Gorilla Museum, Peter Gabriel, Genesis, Bowie, Michael Jackson, Don Caballero, Pink Floyd, Roky Erickson...

Sounds Like

One hand clapping
No recent updates in this category.
Why not...
Bio:
..
.. --> --> BUY OUR NEW ALBUM FROM
CDBABY.COM
-->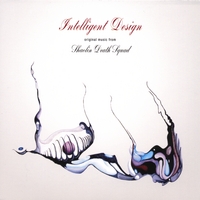 DOWNLOAD OUR ALBUM HERE -->
Shaolindeathsquad.com
--
Headlinerartists.com
Member Since:
August 01, 2004
Members:
The White Swan
- Vocals, Keys
Blue Scorpion
- Guitar, Vocals
Black Ninja
- Drums
Praying Mantis
- Bass
Red Dragon
- Guitar, Vocals
..the Wise One - Synthesizer, Vocals, other stuff
Influences:
Confucius, Buddha, Mr. Bungle, Danny Elfman, Oingo Boingo, Zappa, King Crimson, Dimmu Borgir, Ozric Tentacles, Tub Ring, Estradasphere, Slayer, Devin Townsend, Ween, Journey, Supertramp, Boston, Chicago, Europe, Faith No More, Refused, Secret Chiefs3, Radiohead, Tom Waits, System Of A Down, Dillinger Escape Plan, Sleepytime Gorilla Museum, Peter Gabriel, Genesis, Bowie, Michael Jackson, Don Caballero, Pink Floyd, Roky Erickson...
Sounds Like:
One hand clapping
Record Label:
Do For It Records
Shaolin Death Squad has 6633 friends.