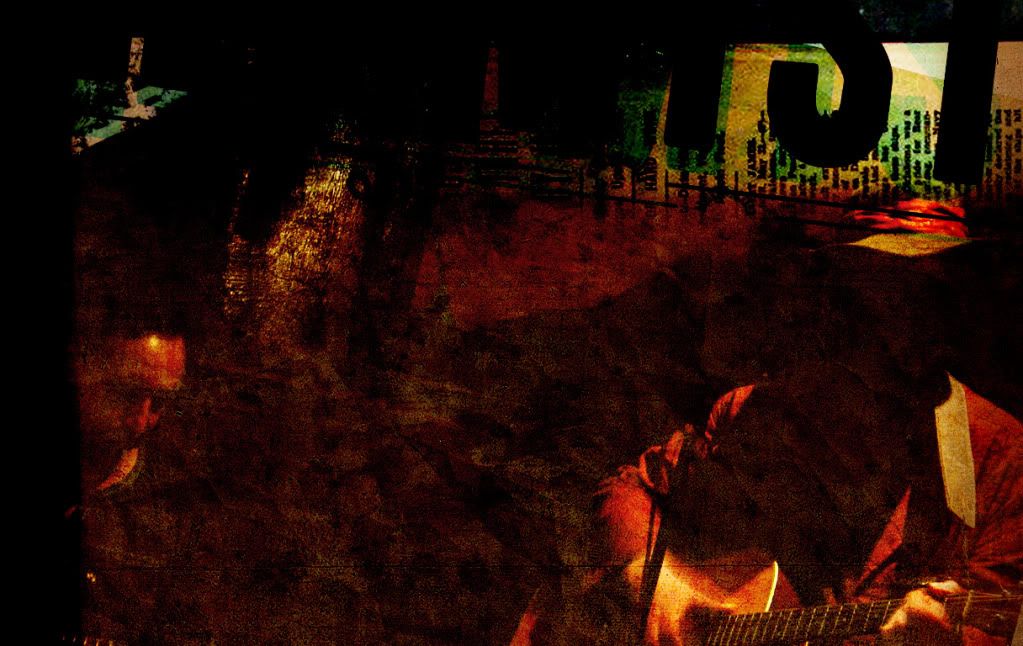 Play

Play Next

Add to queue
Play

Play Next

Add to queue

705 plays

Play

Play Next

Add to queue

303 plays

Play

Play Next

Add to queue

474 plays

Play

Play Next

Add to queue

125 plays

Play

Play Next

Add to queue

187 plays
Genre: Alternative

Location Madrid, Es

Profile Views: 12069

Last Login: 10/26/2012

Member Since 6/10/2009

Website sleekmystique1@hotmail.com

Type of Label Unsigned

Bio

Members

Keiko Ooka: Voz, percusión, teclados y blues harp, Marcos M Alonso: Voz, bajo acústico, guitarra eléctrica y banjo, MJGillmer: Voz, guitarra acústica, dobro y blues harp

Influences

Sounds Like

Sleek Mystique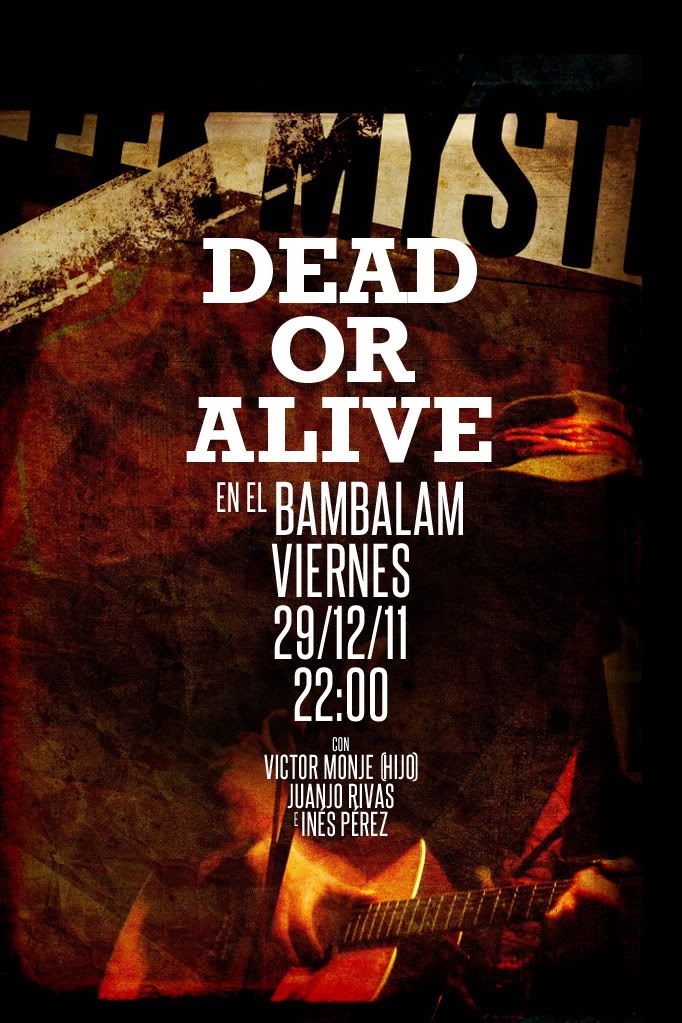 ....

29/12/11 Bambalam. C/Jardines, 3 Móstoles (Metro Móstoles Central)
Marcos M Alonso.. y MJGillmer comenzarón a colaborar en la elaboración de temas originales de MJGillmer con guitarra acústica y bajo electrico alrededor del 2003. Keiko Ooka se incorporó en el proyecto como voz corista y técnico de sonido a mediados del 2004 y surgió la idea de grabar y distribuír por Internet un tema en apoyo de los grupos anti- George W. Bush previa las elecciones de noviembre 2004.

El tema se llamaba – Rewriting Babylonia – fue transmitido en algunos programas de Radio 3 desde Madrid y durante una manifestación de estadounidenses en frente de su embajada. No cambió el destino del presidente tejano y su política unilateral ni frenó la ocupación de Iraq pero dió luz a un proyecto musical – Sleek Mystique -. Aquel tema contaba además con la colaboración de dos músicos de lujo – Amir Haddad y Pablo Martín.

En noviembre del 2006 – Sleek Mystique saca otro sencillo – Anarkistán – un homenaje a Buenaventura Durruti en la 70º aniversario du su muerte durante la defensa de Madrid. Contó con la colaboración de Paz Quiroga (guitarra española) y fue distrubuído a todas las surcusales de la C.N.T., FAI y librerías libertarias en el territorio nacional y Francia. Unos años más tarde se convertiría en un tema emblemático al cerrar sus conciertos.

Hasta primavera del 2008 continuán grabando maquetas caseras en inglés y castellano, invertiendo en equipo y arsenal de instrumentos – dobro, bajo acústico, armónicas, teclados, banjo y percusiones varias. Con un cuarto miembro en el grupo – Paz Quiroga – hay tres voces solistas y cuatro en los coros añadiendo giros y texturas a los temas originales de MJGillmer que cada vez va haciendo guiños a generos de raíz sean delta-blues, gnouawa, influencias africanas y del caribe o incluso orientales, flamencas e incluso jazzistas. En julio del mismo año debutan como cuarteto electro-acústico en el ArteBar (La Latina – Madrid) con su programa – La Elegancia Subversiva – y más tarde con – Lumpen Soul –. Tocan con más frecuencia en el Bambalam (Móstoles) con varias colaboraciones y procurando que ninguna actuación sea igual en contenido...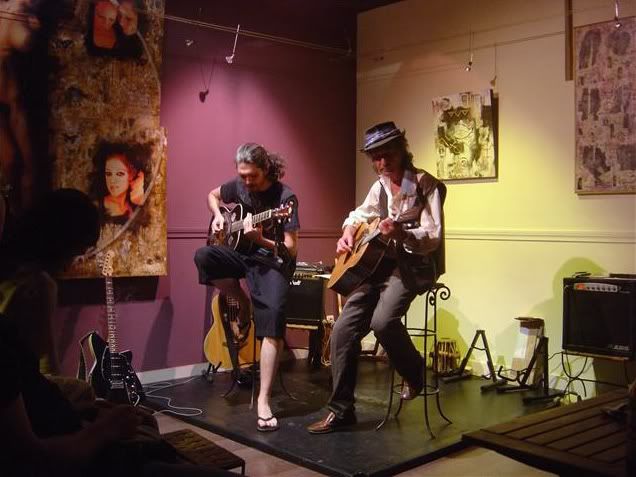 Marcos M Alonso and MJGillmer embarked upon their musical collaboration in 2003 joined later by Keiko Ooka supplying backing vocals as well as being responsible for recording and mixing. Their first project was to produce Rewriting Babylonia which was distributed via Internet to support the anti-Bush lobby prior to the November '04 U.S. elections. The piece received sporadic airplay on on FM Radio3 and was broadcast during a demonstration by U.S. Citizens outside their embassy in Madrid in protest against the invasion and occupation of Iraq. This first production by Sleek Mystique included the participation of two excellent musicians Amir Haddad on oud and saz and Pablo Martin on frame drums.
In November '04 Sleek Mystique produced another single Anarkistán commemorating the 70º anniversary of the death of Buenaventura Durruti, leader of the anarchist resistance, during the defense of Madrid in 1936. The single was mailed to branches of the CNT and FAI throughout Spain and France and distributed to libertarian bookshops. A few years later it became an emblematic 'hymn' to finish their initial live concerts.
Up until early spring '08 Sleek Mystique continued recording and mixing an increasing repertoire of songs in english and spanish not necessarily political in content but wired with social comment and musical journalism. Investing in equipment and a small arsenal of diverse instruments including dobro, acoustic bass, blues harps, keyboard, electric guitars, banjo and skin drums to accompany an eclectic program which, depending on the original lyrics and musical structure, inclined towards roots genres. In July '08, with the instrumental and vocal accompaniment of Paz Quiroga, they performed their first Madrid concert at ArteBar – La Latina. This was followed in by another two appearances in the same venue as well as regular performances at the Bambalam in Madrid's southwest. At present Sleek Mystique is preparing a number of new pieces to be included in their coming concerts. Their philosophy is that every live performance be different. Continually recycling to avoid routine is both a challenge to the band as well as their audience.