Play

Play Next

Add to queue
Play

Play Next

Add to queue

8,784 plays

Play

Play Next

Add to queue

4,013 plays

Play

Play Next

Add to queue

3,409 plays

Play

Play Next

Add to queue

2,233 plays

Play

Play Next

Add to queue

2,269 plays
Genre: Electro / Pop

Location Malmö, SE

Profile Views: 107245

Last Login: 2/20/2012

Member Since 2/22/2006

Website http://www.subspace.se/spock

Record Label Sub-Space Communications

Type of Label Indie

Bio

.. ...... .. .. ....Latest S.P.O.C.K News.... .. ......11/06/2010:....After a recent live appearance at the Wave-Gotik-Treffen Festival in Leipzig Germany - S.P.O.C.K will once again hit the stage this weekend at the Blackfield Festival playing the Amphitheater in Gelsenkirchen, Germany. They'll be playing this Sunday, 13.06.2010 at 14:30. For more information and complete Festival Line Up - Please check the Official Blackfield Festival website: ..www.blackfield-festival.com... .. ..And we'll be in for another treat as S.P.O.C.K have now been announced to play the Arvika Festival in Sweden, too! Since the nineties, the festival has built up a tradition of booking many big Synth-pop bands. S.P.O.C.K have appeared there 9 times since the first Arvika Festival back in 1992. The Festival will be taking place from 15.08.2010 - 17.08.2010. Again, for a full Line Up and more information - Please check the Official Arvika Festival website: ..www.arvikafestivalen.se... .. ......06/04/2010:....S.P.O.C.K's news was a first for S.P.O.C.K during our 22 years of space travels and we are utterly happy to have shared such a great moment and experience with you, the best of people – we pulled an April Fool's hoax! .. ..Honestly, we never thought it would stir up any big fuzz, but boy we were wrong and are currently in to...tal chock! Perhaps it *is* true that you do not joke about such serious matters but you know us: we're clowns (well, at least Android is, and he did it all). Well, now it's done and here we are. We're deeply touched and amazed by the love and enthusiasm you wonderful people are showing us still! Because of you, we're still around doing a shows every now and then; it's a must, as we love to see you over and over. Your powers are like fuel to us – we need it, badly! .. ..So, please accept our sincere apologies for possibly hurting your feelings. You are more than welcome to kick are buttocks, e.g. at WGT in Leipzig (DE) or Blackfield in Gelsenkirschen (DE) , or talk to your local promoter and convince them to invite us (for retaliation purposes only, of course). Meanwhile, we too are looking at doing a more appearances, just to make sure you all get your chances. .. ..However, if you can't wait that long, we suggest tuning in to SpacelabTV, where Android and Plasteroid are having fun, live and direct – including a chat for you to express your frustration. Or just say "hi"! The event is tomorrow, April 3, 20:00 (CET), broadcasted at http://www.subspace.se/spacelabtv and you can read all about it at http://www.facebook.com/event.php?eid=107501402604069. .. ..Once again: sorry. But remember: we do love you, like crazy! Come on, you've got to admit that it was a good one, with all relevant websites being updated and everything. ;) The cover was perhaps so-so and the release date being Android's manufacturing date – but the title was good! :) So, stay cool out there – where the truth is! .. ......04/03/2010:....It looks like S.P.O.C.K will return to the stage this year as they've already confirmed some festival appearances. S.P.O.C.K will return to Leipzig, Germany to play at the largest gothic festival on this planet - The Wave-Gotik-Treffen (WGT)! That's right, guys! This festival will be taking place from May 21st until May 24th. Check the Official website for more details. .. ..And that's not all. They've also been confirmed to play the Blackfield festival at the Amphitheater in Gelsenkirchen. This festival takes place on June 12th & June 13th. Again, please check their Official website for more information. .. ......20/11/2009:....We are more than happy to announce that S.P.O.C.K have now joined the roster of bands on offer from ..Neuwerk Music Management... .. .. So if you're interested in booking S.P.O.C.K for a show or festival - Please visit ..Neuwerk's.. website at: ..www.neuwerk-music.de... .. ......01/09/2009:....We are happy to announce, that the swedish S.P.O.C.K are confirmed to co headline the 2 neuwerk Festivals this year. .. ..Besides the good old club hits, the scandinavians guarantee a good time & an entertaining show for the visitors. .. ..The Line Up: .. ....VNV NATION ..S.P.O.C.K ..REAPER ..THIS MORN OMINA ..SOLAR FAKE ..NOISUF X.. .. .. ..The dates : .. ....26.12.2009 Cologne - Essigfabrik.. ....27.12.2009 Berlin - Postbahnhof.. .. ......09/09/2008:.... Rumour has it that S.P.O.C.K's preformance was recorded with several cameras at the Nocturnal Culture Night Festival for a possible DVD release in the near future... .. ......01/08/2008:.... S.P.O.C.K are to play at this year's Christmas Ball which takes place on December 26th in Capitol Hannover. .. ......02/07/2008:.... After the recent success at WGT in Leipzig, S.P.O.C.K continues their 20 Year Anniversary at the Arvikafestival, showing up for the ninth time! We hear rumors about a very very special show, never to be seen again! Do you dare not to be there on July 5? .. ......01/06/2008:.... I'd just like to take the time to thank everyone for the wonderful feedback I've been receiving about S.P.O.C.K's Wave-Gotik-Treffen preformance. Heopfully we'll be seeing more S.P.O.C.K concerts in the future! .. ..--------------------------------------------------------------- .. ......S.P.O.C.K: A Story To Be Told:...... .. ..With their constant flow of high quality releases and extensive touring, ..S.P.O.C.K.. - an acronym for Star Pilot On Channel K - plays a great part in the Swedish electro wave that successively sweps over the world. .. ..The bands special formula of exciting, original and amusing spacepop blended with electronic sounds, uplifting melodies and science fiction inspired lyrics was first heard on the debut single "Silicon dream" in 1993. From then on, two full-length albums and a series of singles was issued by Energy Rekords and established ..S.P.O.C.K.. as one of the most influential electro acts ever to come out of Sweden. .. ..Even to this day, the smash hit "Never trust a Klingon" is one of the most appreciated songs in the electro clubs around the globe and its no wonder that it has grown to be ..S.P.O.C.K's.. trademark song. .. ..In the summer of 1997 the ..S.P.O.C.K.. members decided to start their own record company SubSpace Communications to release the albums "Assignment: Earth", "S.P.O.C.K: 1999", and "2001: A S.P.O.C.K odyssey" and to launch their first ever US tour. .. ..Constantly on the road, +300 gigs and counting, the star pilots have built a considerable following in the Scadinavian and European countries as well as in the US. .. ..On stage, Android (vocalist and only remaining founding member, aka Alexander Hofman), Crull-E (keyboardist, aka Christer Hermodsson), and Yo-Haan (keyboardist, aka Johan Malmgren) prove themselves to be entertainers in the words true meaning. .. ..The three-piece has received several awards at the Scandinavian Alternative Music Awards (SAMA), including best artist, best live act and best album of the year. .. ..After a well deserved break, to spend time with families and concentrate on various side projects, including Aaron Sutcliffe, Mr Data and Biomekkanik the star pilots is yet again aboard their spaceship. As we speak Android, Crull-E and Yo-Haan are looking for new adventures to report back home. Hopefully this wont take too long... .. ..--------------------------------------------------------------- .. ........What Festival Would You Like To See S.P.O.C.K Play In 2009?............Amphi Festival........Blackfield Festival........Gothic Festival........Nocturnal Culture Night 4........M'era Luna Festival........Wave-Gotik-Treffen........Other........(View Results).............. ..--------------------------------------------------------------- .. ...... .. .. .. .. .. .. .. ........ .. .. .. .. .. .. ..

Members

........S.P.O.C.K Members:.... .. .... ..Android's the front man of S.P.O.C.K. ..He's fun-loving and always ready to party. .. .. .... ..Crull-E provides live backing vocals. ..Often seen playing the Roland SH-101 in a funky style. .. .. .... ..Yo-Haan's well known in Sweden with other various projects. ..Did I mention he does a good Elvis Presley impersonation? .. ..---------------------------- .. .. ....Albums.... .. ...... ....1993:.. Five Year Mission .. ...... ....1995:.. Alien Worlds .. ...... ....1995:.. A Piece Of The Action (Singles & More) .. ...... ....1997:.. Assigment: Earth .. ...... ....1997:.. Assigment Earth (Picture Vinyl) .. ...... ....1997:.. Earth Orbit (Live CD) .. ...... ....1998:.. Assigment Earth (North America Edition) .. ...... ....1999:.. S.P.O.C.K: 1999 .. ...... ....2001:.. A S.P.O.C.K Odyssey .. ..----------------------------

Influences

Sounds Like
No recent updates in this category.
Why not...
Bio:
..
Latest S.P.O.C.K News
..
..11/06/2010:..
After a recent live appearance at the Wave-Gotik-Treffen Festival in Leipzig Germany - S.P.O.C.K will once again hit the stage this weekend at the Blackfield Festival playing the Amphitheater in Gelsenkirchen, Germany. They'll be playing this Sunday, 13.06.2010 at 14:30. For more information and complete Festival Line Up - Please check the Official Blackfield Festival website:
www.blackfield-festival.com
.
And we'll be in for another treat as S.P.O.C.K have now been announced to play the Arvika Festival in Sweden, too! Since the nineties, the festival has built up a tradition of booking many big Synth-pop bands. S.P.O.C.K have appeared there 9 times since the first Arvika Festival back in 1992. The Festival will be taking place from 15.08.2010 - 17.08.2010. Again, for a full Line Up and more information - Please check the Official Arvika Festival website:
www.arvikafestivalen.se
.
..06/04/2010:..
S.P.O.C.K's news was a first for S.P.O.C.K during our 22 years of space travels and we are utterly happy to have shared such a great moment and experience with you, the best of people – we pulled an April Fool's hoax!
Honestly, we never thought it would stir up any big fuzz, but boy we were wrong and are currently in to...tal chock! Perhaps it *is* true that you do not joke about such serious matters but you know us: we're clowns (well, at least Android is, and he did it all). Well, now it's done and here we are. We're deeply touched and amazed by the love and enthusiasm you wonderful people are showing us still! Because of you, we're still around doing a shows every now and then; it's a must, as we love to see you over and over. Your powers are like fuel to us – we need it, badly!
So, please accept our sincere apologies for possibly hurting your feelings. You are more than welcome to kick are buttocks, e.g. at WGT in Leipzig (DE) or Blackfield in Gelsenkirschen (DE) , or talk to your local promoter and convince them to invite us (for retaliation purposes only, of course). Meanwhile, we too are looking at doing a more appearances, just to make sure you all get your chances.
However, if you can't wait that long, we suggest tuning in to SpacelabTV, where Android and Plasteroid are having fun, live and direct – including a chat for you to express your frustration. Or just say "hi"! The event is tomorrow, April 3, 20:00 (CET), broadcasted at
http://www.subspace.se/spacelabtv
and you can read all about it at
http://www.facebook.com/event.php?eid=107501402604069
.
Once again: sorry. But remember: we do love you, like crazy! Come on, you've got to admit that it was a good one, with all relevant websites being updated and everything. ;) The cover was perhaps so-so and the release date being Android's manufacturing date – but the title was good! :) So, stay cool out there – where the truth is!
..04/03/2010:..
It looks like S.P.O.C.K will return to the stage this year as they've already confirmed some festival appearances. S.P.O.C.K will return to Leipzig, Germany to play at the largest gothic festival on this planet - The Wave-Gotik-Treffen (WGT)! That's right, guys! This festival will be taking place from May 21st until May 24th. Check the Official website for more details.
And that's not all. They've also been confirmed to play the Blackfield festival at the Amphitheater in Gelsenkirchen. This festival takes place on June 12th & June 13th. Again, please check their Official website for more information.
..20/11/2009:..
We are more than happy to announce that S.P.O.C.K have now joined the roster of bands on offer from
Neuwerk Music Management
.
So if you're interested in booking S.P.O.C.K for a show or festival - Please visit
Neuwerk's
website at:
www.neuwerk-music.de.
..01/09/2009:..
We are happy to announce, that the swedish S.P.O.C.K are confirmed to co headline the 2 neuwerk Festivals this year.
Besides the good old club hits, the scandinavians guarantee a good time & an entertaining show for the visitors.
The Line Up:
VNV NATION
S.P.O.C.K
REAPER
THIS MORN OMINA
SOLAR FAKE
NOISUF X
The dates :
26.12.2009 Cologne - Essigfabrik
27.12.2009 Berlin - Postbahnhof
..09/09/2008:..
Rumour has it that S.P.O.C.K's preformance was recorded with several cameras at the Nocturnal Culture Night Festival for a possible DVD release in the near future...
..01/08/2008:..
S.P.O.C.K are to play at this year's Christmas Ball which takes place on December 26th in Capitol Hannover.
..02/07/2008:..
After the recent success at WGT in Leipzig, S.P.O.C.K continues their 20 Year Anniversary at the Arvikafestival, showing up for the ninth time! We hear rumors about a very very special show, never to be seen again! Do you dare not to be there on July 5?
..01/06/2008:..
I'd just like to take the time to thank everyone for the wonderful feedback I've been receiving about S.P.O.C.K's Wave-Gotik-Treffen preformance. Heopfully we'll be seeing more S.P.O.C.K concerts in the future!
---------------------------------------------------------------
..S.P.O.C.K: A Story To Be Told:..
With their constant flow of high quality releases and extensive touring,
S.P.O.C.K
- an acronym for Star Pilot On Channel K - plays a great part in the Swedish electro wave that successively sweps over the world.
The bands special formula of exciting, original and amusing spacepop blended with electronic sounds, uplifting melodies and science fiction inspired lyrics was first heard on the debut single "Silicon dream" in 1993. From then on, two full-length albums and a series of singles was issued by Energy Rekords and established
S.P.O.C.K
as one of the most influential electro acts ever to come out of Sweden.
Even to this day, the smash hit "Never trust a Klingon" is one of the most appreciated songs in the electro clubs around the globe and its no wonder that it has grown to be
S.P.O.C.K's
trademark song.
In the summer of 1997 the
S.P.O.C.K
members decided to start their own record company SubSpace Communications to release the albums "Assignment: Earth", "S.P.O.C.K: 1999", and "2001: A S.P.O.C.K odyssey" and to launch their first ever US tour.
Constantly on the road, +300 gigs and counting, the star pilots have built a considerable following in the Scadinavian and European countries as well as in the US.
On stage, Android (vocalist and only remaining founding member, aka Alexander Hofman), Crull-E (keyboardist, aka Christer Hermodsson), and Yo-Haan (keyboardist, aka Johan Malmgren) prove themselves to be entertainers in the words true meaning.
The three-piece has received several awards at the Scandinavian Alternative Music Awards (SAMA), including best artist, best live act and best album of the year.
After a well deserved break, to spend time with families and concentrate on various side projects, including Aaron Sutcliffe, Mr Data and Biomekkanik the star pilots is yet again aboard their spaceship. As we speak Android, Crull-E and Yo-Haan are looking for new adventures to report back home. Hopefully this wont take too long...
---------------------------------------------------------------
What Festival Would You Like To See S.P.O.C.K Play In 2009?
Amphi Festival
Blackfield Festival
Gothic Festival
Nocturnal Culture Night 4
M'era Luna Festival
Wave-Gotik-Treffen
Other
---------------------------------------------------------------
..
Member Since:
February 22, 2006
Members:
..
S.P.O.C.K Members:
..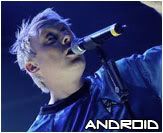 Android's the front man of S.P.O.C.K.
He's fun-loving and always ready to party.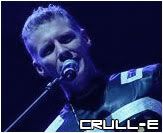 Crull-E provides live backing vocals.
Often seen playing the Roland SH-101 in a funky style.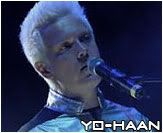 Yo-Haan's well known in Sweden with other various projects.
Did I mention he does a good Elvis Presley impersonation?
----------------------------
..Albums
..

1993:
Five Year Mission
1995:
Alien Worlds

1995:
A Piece Of The Action (Singles & More)

1997:
Assigment: Earth

1997:
Assigment Earth (Picture Vinyl)

1997:
Earth Orbit (Live CD)
1998:
Assigment Earth (North America Edition)

1999:
S.P.O.C.K: 1999

2001:
A S.P.O.C.K Odyssey
----------------------------
Record Label:
Sub-Space Communications