Play

Play Next

Add to queue
Genre: Hardcore / Metal / Thrash

Location Sneek/ Bergum, Friesland, NL

Profile Views: 30153

Last Login: 6/7/2010

Member Since 6/5/2006

Website www.suddenaccess.nl

Bio

............ .. .. .. .. .. .. .. ...... .. ...... .. .. .... .. .. ....Releases:.... Out: 02-05-2008 - End Of Time... ........ 2007 - Freeze Festival - Band Sampler... .... .. 2007 - Piece Of Enemy - Full Album... .... .. 2005 - Noordschok - Band Sampler. .. .... .. 2004 - Another Day Of Suffering - Demo .. .... .. 2003 - Living Life - Demo .. .... ..

Members

Douwe De Boer - Throat .. .... .. Dan - Impacts .. .... .. Rene Feenstra - Jackson 6 String .. .... .. FG - Ibanez 4 String .. .... .. .. .. Past Members: .. .. Jeroen ter Horst - Gibson 6 String (2008).. Eelco Baas - Ibanez 7 String (2002 - 2008).. Serge van Rooijen - 4 String (2002 - 2005)

Influences

Jackson, Soundgear, Marshall, Hartke, Shure, Tama, Sabian, Vancore, VicFirth, Korg, Toontrack, Cubase

Sounds Like

...This metal core group is worth some attention.... I say check it out, and if you happen to know the right people with the right kind of label, contact the band with the good news of signing potential... .... www.brutalism.com – (Piece Of Enemy – CD).... ------------------------.... …Above average metalcore release, definitely not following any metalcore or mosh trends which is a plus in my opinion. Keep it up!....... www.asice.net – (Piece Of Enemy – CD).... ------------------------.... …This album sounds good. Very tasty and also quite professional. A promising CD….... www.metalfan.nl - (Piece Of Enemy - CD).... ------------------------.... …For fans of the older genre's, Sudden Access is a band where you can expect both banging heads and a huge moshpit on the program. Drinking a beer at the bar will be difficult… .... www.zwaremetalen.nl - (Piece Of Enemy - CD).... ------------------------.... …After a first listening session, I have often listened to the album the days after, witch already is a compliment. Singer Douwe has a very brutal voice and the album is recorded very well….... www.punx.nl - (Piece Of Enemy - CD).... ------------------------.... …In terms of music I hear more metal than "core", but we will not blame them for that. In order to offer some guidance, both metal and hardcore fans will like this style… .... Headache Magazine – (Living Life – Demo).... ------------------------.... …The metal-made"Cro-Magsriffs" are very easy to digest and the drums are delicately pounding away, which all together with the "Within Reach" sounding voice will form one big hardcore moshpit. With the necessary samples this demo is a good idea of what we can expect from these men. Living life, living hardcore!....... Freeze Magazine – (Living Life – Demo).... ------------------------.... …If you can write seven songs in your spare time and also know how to get good recording on tape, then you deserve a medal… .... www.metalfan.nl – (Living Life – Demo).... ------------------------.... …I think when these guys can find the right label, they can become big in the European metal scene and also gain a lot of respect from the hardcore scene as well… .... Inside Knowledge Magazine – (Living Life – Demo).... ------------------------.... …The production is fine, the sound quality is very good. I find this disc worth listening to. Recommended for fans of thrash, hardcore and crossover… ....www.blastbeat.nl (End Of Time - EP) ....------------------------ ....…Sudden Access treated us a delicious, no-nonsense mix of metal and hardcore. No bullshit, just ass-kicking riffs and with the gifted throat of the vocalist. The simple but very effective music can best be described as a mix of Pro-Pain and Slayer….... Battle Metal Gig (Jury report) .... ------------------------.... …There's enough happening to attract the attention of the listener. Good technical discoveries. Tight band, singer is good,. The instrumental skills are good and the total package is tight and fast played. A good band with a great sound and good production!....... Bolwerk Battle (Jury report).... ------------------------.... …Sudden Access is Sneek's rightfull pride, because the band has a massive sound and a smashing show. With a new bassist, as winner of the Metal Battle-qualifying and a place on Noordschok, is Sudden Access on the side of greatness… .... www.friespopnet.nl – Review End Of Time CD Presentation.... ------------------------ ....…Sudden Access plays a set with many grooving and pounding parts. A big Plus is the singer Douwe (occasionally made me think of Phil Anselmo and that guy of Cryptopsy, in terms of attitude) and the drummer (which is really pounding his drumkit). Cool !!!!!... .... Freeze magazine – Review Noordschok Festival
No recent updates in this category.
Why not...
Bio:
..
....

..

Releases:
Out: 02-05-2008 - End Of Time.


2007 - Freeze Festival - Band Sampler.

..
2007 - Piece Of Enemy - Full Album.


..
2005 - Noordschok - Band Sampler.


..
2004 - Another Day Of Suffering - Demo

..
2003 - Living Life - Demo


..
Member Since:
June 05, 2006
Members:
Douwe De Boer - Throat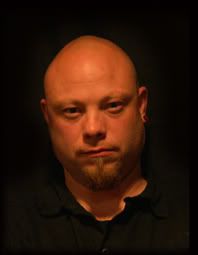 ..
Dan - Impacts

..
Rene Feenstra - Jackson 6 String

..
FG - Ibanez 4 String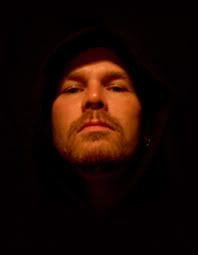 ..


Past Members:

Jeroen ter Horst - Gibson 6 String (2008)
Eelco Baas - Ibanez 7 String (2002 - 2008)
Serge van Rooijen - 4 String (2002 - 2005)
Influences:
Jackson, Soundgear, Marshall, Hartke, Shure, Tama, Sabian, Vancore, VicFirth, Korg, Toontrack, Cubase
Sounds Like:
...This metal core group is worth some attention.... I say check it out, and if you happen to know the right people with the right kind of label, contact the band with the good news of signing potential...
www.brutalism.com
– (Piece Of Enemy – CD)
------------------------
…Above average metalcore release, definitely not following any metalcore or mosh trends which is a plus in my opinion. Keep it up!...
www.asice.net
– (Piece Of Enemy – CD)
------------------------
…This album sounds good. Very tasty and also quite professional. A promising CD…
www.metalfan.nl
- (Piece Of Enemy - CD)
------------------------
…For fans of the older genre's, Sudden Access is a band where you can expect both banging heads and a huge moshpit on the program. Drinking a beer at the bar will be difficult…
www.zwaremetalen.nl
- (Piece Of Enemy - CD)
------------------------
…After a first listening session, I have often listened to the album the days after, witch already is a compliment. Singer Douwe has a very brutal voice and the album is recorded very well…
www.punx.nl
- (Piece Of Enemy - CD)
------------------------
…In terms of music I hear more metal than "core", but we will not blame them for that. In order to offer some guidance, both metal and hardcore fans will like this style…
Headache Magazine – (Living Life – Demo)
------------------------
…The metal-made"Cro-Magsriffs" are very easy to digest and the drums are delicately pounding away, which all together with the "Within Reach" sounding voice will form one big hardcore moshpit. With the necessary samples this demo is a good idea of what we can expect from these men. Living life, living hardcore!...
Freeze Magazine – (Living Life – Demo)
------------------------
…If you can write seven songs in your spare time and also know how to get good recording on tape, then you deserve a medal…
www.metalfan.nl
– (Living Life – Demo)
------------------------
…I think when these guys can find the right label, they can become big in the European metal scene and also gain a lot of respect from the hardcore scene as well…
Inside Knowledge Magazine – (Living Life – Demo)
------------------------
…The production is fine, the sound quality is very good. I find this disc worth listening to. Recommended for fans of thrash, hardcore and crossover…
www.blastbeat.nl
(End Of Time - EP)
------------------------
…Sudden Access treated us a delicious, no-nonsense mix of metal and hardcore. No bullshit, just ass-kicking riffs and with the gifted throat of the vocalist. The simple but very effective music can best be described as a mix of Pro-Pain and Slayer…
Battle Metal Gig (Jury report)
------------------------
…There's enough happening to attract the attention of the listener. Good technical discoveries. Tight band, singer is good,. The instrumental skills are good and the total package is tight and fast played. A good band with a great sound and good production!...
Bolwerk Battle (Jury report)
------------------------
…Sudden Access is Sneek's rightfull pride, because the band has a massive sound and a smashing show. With a new bassist, as winner of the Metal Battle-qualifying and a place on Noordschok, is Sudden Access on the side of greatness…
www.friespopnet.nl
– Review End Of Time CD Presentation
------------------------
…Sudden Access plays a set with many grooving and pounding parts. A big Plus is the singer Douwe (occasionally made me think of Phil Anselmo and that guy of Cryptopsy, in terms of attitude) and the drummer (which is really pounding his drumkit). Cool !!!!!...
Freeze magazine – Review Noordschok Festival