Play

Play Next

Add to queue
Play

Play Next

Add to queue

12,608 plays

Play

Play Next

Add to queue

31,435 plays

Play

Play Next

Add to queue

19,634 plays

Play

Play Next

Add to queue

19,320 plays

Play

Play Next

Add to queue

15,508 plays
Genre: Garage / Punk / Rock

Location New York, Un

Profile Views: 146770

Last Login: 3/1/2013

Member Since 8/16/2005

Website www.theratsnyc.com

Record Label Chickpea, Puta Records, No Red Tape

Type of Label Indie

Bio

...... ...... ...... ......CONTACT / BOOKING.... .... EUROPE: jonk(at)alleycat.se .... U.S.: theratsnyc@gmail.com .... .. .. .. .. .. .. .. .. .. .... ....SOME PEOPLE SAY....... ......"I don't give a shit if they're hipsters. I won't even hold it against them that they're from New York."...... ..- K.K., MAXIMUMROCKNROLL.. ......"...tight, attitude-laden songs that will shake your hips like a jukebox full of the Ramones"........- SAN FRANCISCO CHRONICLE / S.F. GATE..(August 27th, 2009)..READ MORE.... ......"SPELAS MYCKET: ...Nie maste aga den har skevan."....(they liked the record a bunch)......- E.V., DENIMZINE NO. 17, SWEDEN.... .... ....AIRWAVES.... ......91.1 Terre T. Cherry Blossom Clinic.., ..East Village Radio NYC..,New York 91.1 WFMU , New York 90.1 FM WXHD, Davis / Sacto CA 90.3 KDVS (TOP 10!), Chicago 88.9 FM WRRG, Chicago 88.7 FM WLUW, Milwaukee 91.7 FM WMSE, Burlington 89.1 FM WBSD, Lexington 88.1 FM WRFL, Chattanooga 88.1 NPR on WUTC, ..Nashville / Memphis 89.3 Pirate FM,.. Chattanooga First Amendment Radio.., ..Podcast: MYSTERY ACTION 22, Charles Gaskins on garagepunk.com.., ..Podcast: Saturday Morning Poke.., ..Podcast: Sunday Night Aggro...... ....FILM........ ..Big Fan.., Sundance 2009, Writer/Director Robert Siegel..(Writer w/Darren Aronofsky "The Boxer" w/ Mickey Rourke etc)..Soundtrack.... ..Are Women Hornier Than Men?.., Last Pictures / Street Carnage,..2009 The Re-Up (festival feat. Kristen Wiig, Gavin McInnes, Bill Hader)..Cameo .... ....RECORDS.... ..I DONT UNDERSTAND IT..7 inch 45 rpm Single w/B-Side Ltd 500..........THE RATS : THE EP..7 inch 45 rpm EP w/B-Side Ltd 500.. ..........ORDER ONLINE OR FIND A RECORD SHOP.... .... ......

Members

Bam Bam = Guitar RyRat = Drums Patty = Bass Jake = Guitar / Singing Studio & other tours: Howie, Jef F.D.R., Jon Airis, Shingo

Influences

bad seeds / foxy stuff

Sounds Like

you tell us
00:37 | 322 plays | Mar 23 2010
Bio:

..CONTACT / BOOKING..
EUROPE: jonk(at)
alleycat.se
U.S.: therats(at)
theratsnyc.com
..
..SOME PEOPLE SAY.....
"I don't give a shit if they're hipsters. I won't even hold it against them that they're from New York."
- K.K., MAXIMUMROCKNROLL
"...tight, attitude-laden songs that will shake your hips like a jukebox full of the Ramones"
- SAN FRANCISCO CHRONICLE / S.F. GATE
(August 27th, 2009)READ MORE
"SPELAS MYCKET: ...Nie maste aga den har skevan."
(they liked the record a bunch)
- E.V., DENIMZINE NO. 17, SWEDEN

..AIRWAVES..
91.1 Terre T. Cherry Blossom Clinic
,
East Village Radio NYC
,New York 91.1 WFMU , New York 90.1 FM WXHD, Davis / Sacto CA 90.3 KDVS (TOP 10!), Chicago 88.9 FM WRRG, Chicago 88.7 FM WLUW, Milwaukee 91.7 FM WMSE, Burlington 89.1 FM WBSD, Lexington 88.1 FM WRFL, Chattanooga 88.1 NPR on WUTC,
Nashville / Memphis 89.3 Pirate FM,
Chattanooga First Amendment Radio
,
Podcast: MYSTERY ACTION 22, Charles Gaskins on garagepunk.com
,
Podcast: Saturday Morning Poke
,
Podcast: Sunday Night Aggro
..FILM..
..Big Fan.., Sundance 2009, Writer/Director Robert Siegel
(Writer w/Darren Aronofsky "The Boxer" w/ Mickey Rourke etc)
Soundtrack
..Are Women Hornier Than Men?.., Last Pictures / Street Carnage,
2009 The Re-Up (festival feat. Kristen Wiig, Gavin McInnes, Bill Hader)
Cameo
..RECORDS..
I DONT UNDERSTAND IT
7 inch 45 rpm Single w/B-Side Ltd 500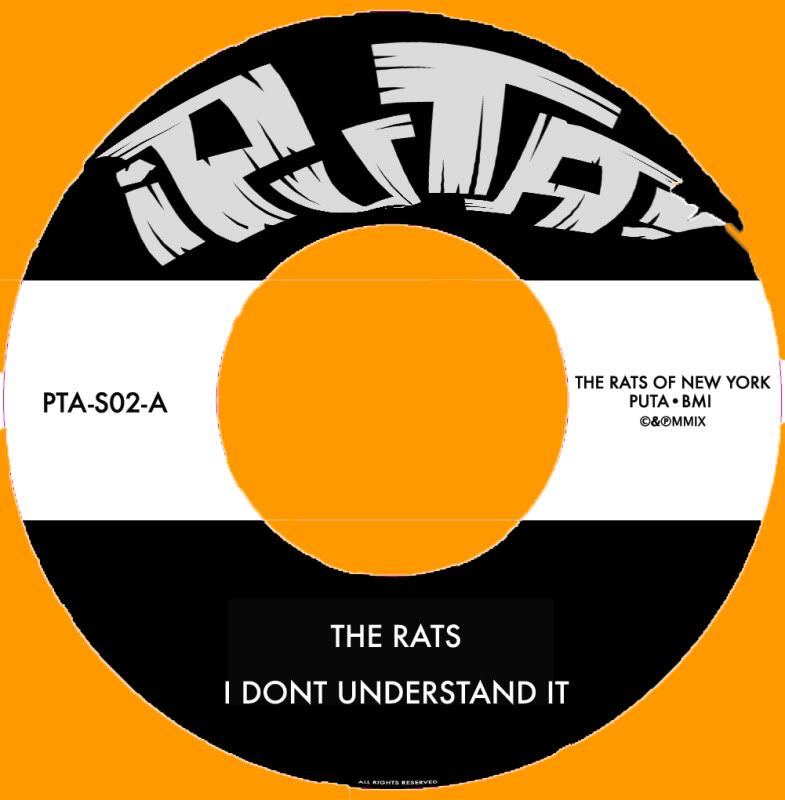 THE RATS : THE EP
7 inch 45 rpm EP w/B-Side Ltd 500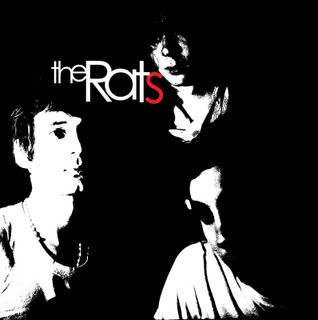 ..ORDER ONLINE OR FIND A RECORD SHOP..
Member Since:
August 16, 2005
Members:
F.D.R. = Guits / Vocals
Kitty G. Litter= Bass / Vocals
Seg = Drums
Jake = Guitar / Lead Vocals
EU: Big B = Guit
EU: Tom Tom Tom = Drums
Influences:
bad seeds / foxy stuff
Sounds Like:
you tell us
Record Label:
!Puta!, No Red Tape
THE RATS (NYC) has 5931 friends.