Play

Play Next

Add to queue
Genre: Psychobilly / Rockabilly / Roots Music

Location London and South East, UK

Profile Views: 93407

Last Login: 11/11/2011

Member Since 12/18/2006

Type of Label Major

Bio

One of the best neo rockabilly bands ever is absolutely a supergroup named The Space Cadets (Mouse Zihnn-Lead Vocals & Steel Guitar from RED HOT & BLUE, Ricky Lee Brawn-Drums from the BIG 6 & the STARGAZERS, Anders Janes-Double Bass from the BIG 6 & the STARGAZERS, too and Mark Harman-Lead Guitar ex.RESTLESS)! This disc is featuring twenty three songs, six of them were first released on a 10" debut "Lost On Earth". Songs are wild with exception of two very nice ballads "Dreaming A Dream" and "Big Moon". On album are only originals penned by the band, mostly talking about Space, of course. Very entertaining album! ..........real..editor....best profile tools................real..editor....best profile tools........................ ..............

Members

...... The band features well known English rockabilly verterans Mouse Zinn on vocals(Red, Hot & Blue), Mark Harmon on guitar (Restless), Ricky Brawn on drums(the Big Six, Starlighters, Johnny Bach) and Anders Janes on upright bass (the Big Six and Starlighters). Laden with double entendres and space-isms, their songs are varied enough to appeal to a broad audience, yet keep their 50's authenticity. My favorite tracks on this one are first and best one "Lady M", "In Space", "Lost on Earth", and one of my all time favorite boppers "Awakadeeawakadoo". Pick this up if you can find it!!! .... .. .. .. .. .. .. .. ............

Influences

The Space Cadets were one of the most inovative bands in the rockabilly genre from the mid to late 90's. They perfectly captured traditional rockabilly, neo-rockabilly, surf, ska and 1950's rock n' roll and wrapped it up in a crazy space theme.

Sounds Like

I'm a space cadet .. width="425" height="350">..............> We're gonna rock rock rock .. width="425" height="350">..............> Space Cadets Lost on Earth .. width="425" height="350">..............>
No recent updates in this category.
Why not...
Bio:
One of the best neo rockabilly bands ever is absolutely a supergroup named The Space Cadets (Mouse Zihnn-Lead Vocals & Steel Guitar from RED HOT & BLUE, Ricky Lee Brawn-Drums from the BIG 6 & the STARGAZERS, Anders Janes-Double Bass from the BIG 6 & the STARGAZERS, too and Mark Harman-Lead Guitar ex.RESTLESS)! This disc is featuring twenty three songs, six of them were first released on a 10" debut "Lost On Earth". Songs are wild with exception of two very nice ballads "Dreaming A Dream" and "Big Moon". On album are only originals penned by the band, mostly talking about Space, of course. Very entertaining album! ....
real

editor

best profile tools
..
real

editor

best profile tools
..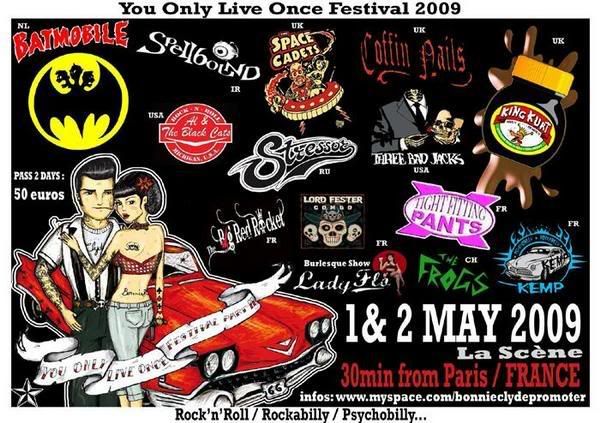 Member Since:
December 18, 2006
Members: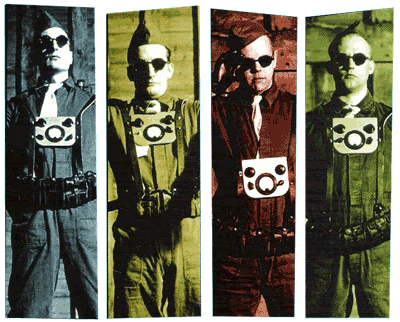 The band features well known English rockabilly verterans Mouse Zinn on vocals(Red, Hot & Blue), Mark Harmon on guitar (Restless), Ricky Brawn on drums(the Big Six, Starlighters, Johnny Bach) and Anders Janes on upright bass (the Big Six and Starlighters). Laden with double entendres and space-isms, their songs are varied enough to appeal to a broad audience, yet keep their 50's authenticity. My favorite tracks on this one are first and best one "Lady M", "In Space", "Lost on Earth", and one of my all time favorite boppers "Awakadeeawakadoo". Pick this up if you can find it!!!
..
Influences:
The Space Cadets were one of the most inovative bands in the rockabilly genre from the mid to late 90's. They perfectly captured traditional rockabilly, neo-rockabilly, surf, ska and 1950's rock n' roll and wrapped it up in a crazy space theme.
Sounds Like:
I'm a space cadet .. width="425" height="350">....> We're gonna rock rock rock .. width="425" height="350">....> Space Cadets Lost on Earth .. width="425" height="350">....>