No recent updates in this category.
Why not...
Michael Hickenbottom hasn't earned any badges yet... have you?
General

Going to Church, With Family, Myspace, Working, Spending time with my Kids, Eating, Reading the Bible, Creating new things, Helping people.

Music

Movies

Television

Books

Reading Is Everything! Bible, Stephen Kings novels, Twilight is one of the new books I'v Been Reading, and Many More!

Heroes

Of Coarse my Lord Jesus Christ. Nothing is this world is More Powerful Then The Almighty!
About me:
My Full Name Is Michael Shawn Hickenbottom. I was born July 22, 1965. My ring name is Shawn Michaels,I am a American professional wrestler. I perform on the Raw brand of World Wrestling Entertainment (WWE). Currently, I am one of the senior performers in WWE, I first joined in 1987. I am one of only two wrestlers (the other being The Undertaker) to have appeared on the very first episode of Monday Night Raw who are still with the company today. While continuing to make on-screen appearances, I was inactive from in-ring competition from 1998-2002 due to a legitimate severe back injury. Before coming to WWE, I began my career in Mid-South Wrestling in 1984. I then went on to Texas All-Star Wrestling. I made my national debut with the American Wrestling Association (AWA) in 1986. I signed with World Wrestling Federation (WWF) in 1987 while still under contract with the AWA. I returned to the AWA, only to go back to WWF in 1988. I am a four-time world champion: a three-time WWE Champion, and a one-time World Heavyweight Champion. I was also the winner of the 1995 and 1996 Royal Rumbles and the first Grand Slam Champion. I love what I do in that ring and I love the people all around it and the world for cheering me on! Growing up, I was never called "Michael" because I hated the name, so my family and friends just called me "Shawn". Ever since, I have been referred to as Shawn. Additionally, I moved around frequently since my father was in the military. I relate in my autobiography how I dreaded the first day at my many new schools, when the teacher would call roll and announce my surname of "Hickenbottom" to the class, which would evoke giggles and teasing because of its unusual sound. In 1996, I posed in a non-nude layout for Playgirl magazine. It was not until after he posed that he discovered that Playgirl has a mostly homosexual readership, which was seen as humorous by my fellow wrestlers. My marriage to my first wife, Theresa Lynn Wood, was brief and ended in divorce, but was amicably settled. I am now married to former WCW Nitro Girl, Whisper (Rebecca Curci). We were married on March 31, 1999 at the Graceland Wedding Chapel in Las Vegas, Nevada. It was a very small wedding ceremony. The only people present were me, Rebecca, and an Elvis impersonator. We have a son, Cameron Kade and a daughter, Cheyenne Michelle. I have several tattoos. I have a tattoo of a heart with a sword through it with what appears to be a snake around it in the shape of an "S". I have one on my wedding finger, that has an R for my wife Rebecca. Another on my left wrist, it's a bracelet design that says "Cameron" for my son. On my left leg I have a picture of my wife, the other leg has a picture of the state of Texas. Finally, I have a small broken heart with the letters "HBK" above it, tattooed on my right hip. I am ambidextrous. This caused me problems as a boy playing football, as I had trouble differentiating between my right and left directions. I am a fan of the San Antonio Spurs. I have been seen wearing Spurs merchandise and attending Spurs games. JBL made a reference to me being a season ticket holder during the 2007 Royal Rumble. Also....... Wrestlers trained by Me: Matt Bentley Lance Cade Bryan Danielson Shawn Hernandez Brian Kendrick Paul London Veronica Stevens Tyson Tomko My Favorite NBA B Ball team is....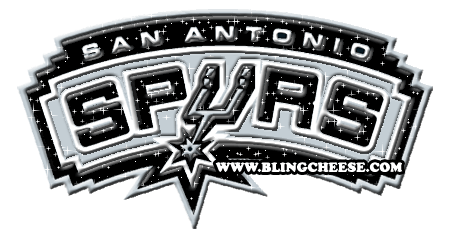 MySpace Codes
&
MySpace Backgrounds
..
Myspace Layouts at Pimp-My-Profile.com / Jesus Praying Hands
If You Would Like, Leave me a comment! God Bless! (my wife also has one)
Who I'd like to meet:
THE ONLY REAL WWE MYSPACES ARE AS FOLLOWS!: Gregory Helms Ashley Massaro Booker T Chris Nowinski Edge Jillian Jimmy Wang Yang Justin Roberts Kelly Kelly Kristal Marshall Matt Hardy Rey Mysterio Shannon Moore Torrie Wilson Victoria Triple H I would Like To Meet All My Wonderful Fans!!!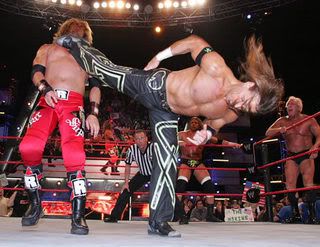 Status:

Married

Here for:

Friends

Hometown:

San Antonio, Texas

Orientation:

Straight

Body type:

Athletic

Ethnicity:

Other

Religion:

Christian - other

Zodiac Sign:

Cancer

Children:

Proud parent

Smoke / Drink:

No / No

Education:

Grad / professional school

Income:

$150,000 to $250,000