Play

Play Next

Add to queue
Play

Play Next

Add to queue

1,108 plays

Play

Play Next

Add to queue

919 plays

Play

Play Next

Add to queue

3,635 plays

Play

Play Next

Add to queue

1,796 plays

Play

Play Next

Add to queue

3,940 plays
Genre: Grindcore / Metal / Punk

Location Aberdeen / Obar Dheathain, Scotland, UK

Profile Views: 68017

Last Login: 1/2/2013

Member Since 11/28/2007

Record Label Unsigned

Type of Label Unsigned

Bio

.. ..Ablach (Gaelic) - Mangled Carcass (English).. .. .. .. .. .. Ablach formed in Aberdeen (Scotland), Summer 2007 and features ex-members of crustcore outfit Filthpact and current members of death metallers Bonesaw, two bands which have played prominent roles on both the underground punk and metal scenes across the UK and Europe. .. .. Ablach played their first gig on Dec 30th 2007, recording their demo shortly afterwards and have since shared stages with some of the best hardcore, grindcore, metal and punk bands around including: Achren, A Den Of Robbers, Afgrund, Anaal Nathrakh, Atomgevitter, Black Sister, Cancer Bats, Captain Cleanoff, Co-Exist, Cyness, Discharge, Diskelma, Drive By Audio, Ehnahre, Joe Pesci, Flatlands, F.U.B.A.R, Ghoul Patrol, Gruesome Stuff Relish, Lycantrophy, Man Must Die, Needfull Things, Reth, Rising Terror, Sayyadina, Sic, Step On It, Spasm, Spoonful of Vicodin, Squashed Bowls, $ylvester $taline, The Arson Project, The Ergon Carousel, Unspoken, Witchunt and Wojczech. A full UK tour, with Afgrund from Sweden was completed in September 2008 and the demo was also repressed as a 7" by Problem Records (UK) for the tour. .. .. 2009 has seen the band: Play various shows around Scotland; Travel overseas to play at Bloodshed Festival in Eindhoven (The Netherlands) with an additional show played in Liege (Belgium); Have their debut album 'Aon (One)' (Containing artwork by Stiv – Visions of War and mixed and mastered by Brian 'Bri Doom' Talbot – Doom, Lazarus Blackstar, Sore Throat and The Devils) released globally on CD by Blastwork Records (Malaysia – Birdflesh, Iron Lung, Phobia, Regurgitate, Splitter and Suppository); Receive airplay on national radio station BBC Radio One (DJ - Vic Galloway); Complete a short tour of Scotland with F.U.B.A.R (NL), Gusto Mastivo and The Signal (Nov 2009); Appear on the following compilations: V/A: European Fastness - A Grindcore Compilation (Various Labels) and V/A: A Tribute To Nasum (Power It Up Records (GER)). .. .. Plans for 2010 already include: Commencing writing for album No.2 'Dha (Two)'; A trip overseas scheduled for Obscene Extreme Festival (Pardubice, Czech Republic) in July and a Finnish mini-tour in September. .. .. ..Ablach Merch Available Online From:.. .. .. ..Ablach - Aon(One) - MP3 version available via .. .... .. Ablach - Aon(One) - CD version available via ..Blastwork Records.. .. .. ...... .... ...... .. .. .. .. .. .. .. ..Help spread the word! Copy and paste this code into your profile:.... .. .. .. ..Upcoming Gigs:.. .. .. ..Video:.. Music Video for: Confessit & Declait Furth (AON) .. .. .. .. .. .. .. ......Ablach - Molotov Bar, Gent Belgium - 11/10/09...... .. .. .. .. .. .... .. ..Ablach - The Moorings Bar, Aberdeen UK - 29/11/08...... .. .. .. .. .. .. .. .. ..Ablach - One Up Records, Aberdeen UK - 04/10/08...... .. .. .. .. .. .. .. .. .. ..!!! Start Code To Apply Top Banner !!!!.. ...... ...... .. Custom top banner code by Eileen.. .. .. .. .. ...... ...... ..!!! End Code To Apply Top Banner !!!..

Members

.. ..Mitch & ..Andy.. - Vocals.. .. .. ....Bazz.. - Guitar.. .. .. ..Alby - Bass.. .. .. .. ..Aaron.. - Guitar.. .. .. ....Calum ( Nippy ).. - Drums ..

Influences

Lyrically - Ancestry, Anthropology, History, Life, Society.... Musically - Napalm Death, Doom, Repulsion, Terrorizer, Nasum, Regurgitate, S.O.B... The Grindcore Forefathers..

Sounds Like

An Embodiment Of Classic 80's / 90's Grind Crust Death
No recent updates in this category.
Why not...
05:09 | 355 plays | Oct 15 2009
Bio:
..
Ablach (Gaelic) - Mangled Carcass (English)
Ablach formed in Aberdeen (Scotland), Summer 2007 and features ex-members of crustcore outfit Filthpact and current members of death metallers Bonesaw, two bands which have played prominent roles on both the underground punk and metal scenes across the UK and Europe.
Ablach played their first gig on Dec 30th 2007, recording their demo shortly afterwards and have since shared stages with some of the best hardcore, grindcore, metal and punk bands around including: Achren, A Den Of Robbers, Afgrund, Anaal Nathrakh, Atomgevitter, Black Sister, Cancer Bats, Captain Cleanoff, Co-Exist, Cyness, Discharge, Diskelma, Drive By Audio, Ehnahre, Joe Pesci, Flatlands, F.U.B.A.R, Ghoul Patrol, Gruesome Stuff Relish, Lycantrophy, Man Must Die, Needfull Things, Reth, Rising Terror, Sayyadina, Sic, Step On It, Spasm, Spoonful of Vicodin, Squashed Bowls, $ylvester $taline, The Arson Project, The Ergon Carousel, Unspoken, Witchunt and Wojczech. A full UK tour, with Afgrund from Sweden was completed in September 2008 and the demo was also repressed as a 7" by Problem Records (UK) for the tour.
2009 has seen the band: Play various shows around Scotland; Travel overseas to play at Bloodshed Festival in Eindhoven (The Netherlands) with an additional show played in Liege (Belgium); Have their debut album 'Aon (One)' (Containing artwork by Stiv – Visions of War and mixed and mastered by Brian 'Bri Doom' Talbot – Doom, Lazarus Blackstar, Sore Throat and The Devils) released globally on CD by Blastwork Records (Malaysia – Birdflesh, Iron Lung, Phobia, Regurgitate, Splitter and Suppository); Receive airplay on national radio station BBC Radio One (DJ - Vic Galloway); Complete a short tour of Scotland with F.U.B.A.R (NL), Gusto Mastivo and The Signal (Nov 2009); Appear on the following compilations: V/A: European Fastness - A Grindcore Compilation (Various Labels) and V/A: A Tribute To Nasum (Power It Up Records (GER)).
Plans for 2010 already include: Commencing writing for album No.2 'Dha (Two)'; A trip overseas scheduled for Obscene Extreme Festival (Pardubice, Czech Republic) in July and a Finnish mini-tour in September.
Ablach Merch Available Online From:
Ablach - Aon(One) - MP3 version available via

Ablach - Aon(One) - CD version available via
Blastwork Records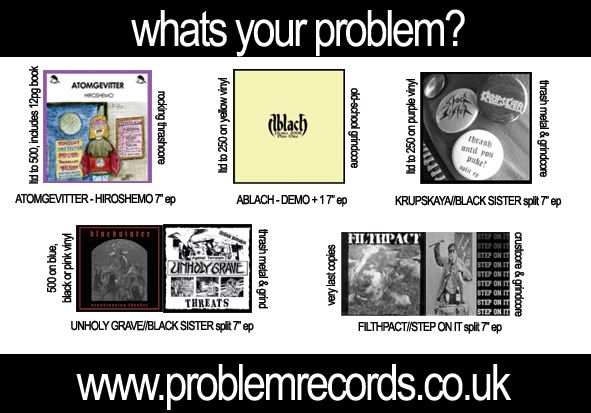 Help spread the word! Copy and paste this code into your profile:
.. ..
Upcoming Gigs:
Video:
Music Video for: Confessit & Declait Furth (AON)
Ablach - Molotov Bar, Gent Belgium - 11/10/09
Ablach - The Moorings Bar, Aberdeen UK - 29/11/08
Ablach - One Up Records, Aberdeen UK - 04/10/08
---

!!! Start Code To Apply Top Banner !!!! ...... ...... Custom top banner code by Eileen
..

!!! End Code To Apply Top Banner !!!
Member Since:
November 28, 2007
Members: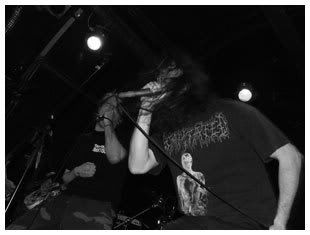 Mitch &
Andy
- Vocals
Bazz
- Guitar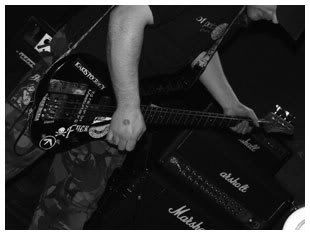 Alby - Bass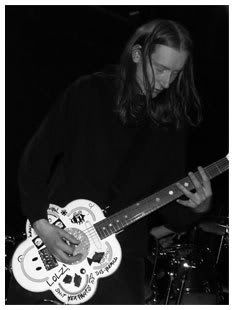 Aaron
- Guitar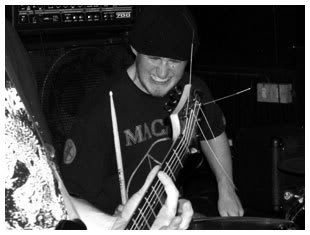 Calum ( Nippy )
- Drums
Influences:
Lyrically - Ancestry, Anthropology, History, Life, Society

Musically - Napalm Death, Doom, Repulsion, Terrorizer, Nasum, Regurgitate, S.O.B... The Grindcore Forefathers

Sounds Like:
An Embodiment Of Classic 80's / 90's Grind Crust Death
Record Label:
Unsigned