Genre: Grindcore / Hardcore / Metal

Location TUCSON, Arizona, US

Profile Views: 75671

Last Login: 10/3/2010

Member Since 6/5/2005

Record Label Inkblot Records

Type of Label Indie

Bio

ROT........ Out Now! CROSSROT tape on Kills You Records..... .......... CROSSROT - 4 new songs that were going to be on a 7" titled Rot that never happened, and 6 previously unreleased songs recorded at the same time as our s/t 7". limitied to 100. $5 ..BUY IT> .... We will have this available at our upcoming shows as well..

Members

Samuel Abate.. Kyle Kennedy.. Miles Nelson.. Josh Smith.... ex: Jake Lehmann

Influences

Fourth Generation Warfare .... Napalm Death, Black Flag, Entombed, Nasum, Burn It Down, Discharge, Heresy, Ringworm, Tragedy, Creation Is Crucifixion, Hellnation, Today Is The Day, Negative Approach, Pungent Stench, Whitehouse, Backstabbers Inc, Assuck, Orchid, Fall Silent, Cro Mags, Watchmaker, Eyehategod, Infest, Death In June, His Hero Is Gone, Throbbing Gristle, Integrity, Dismember, Crossed Out, Slayer, Dystopia, Wolfpack

Sounds Like

Epic Ropes of Jizz Arching Into the Sky and Pounding Your Face Like Mortar
No recent updates in this category.
Why not...
Bio:
ROT
Out Now! CROSSROT tape on Kills You Records.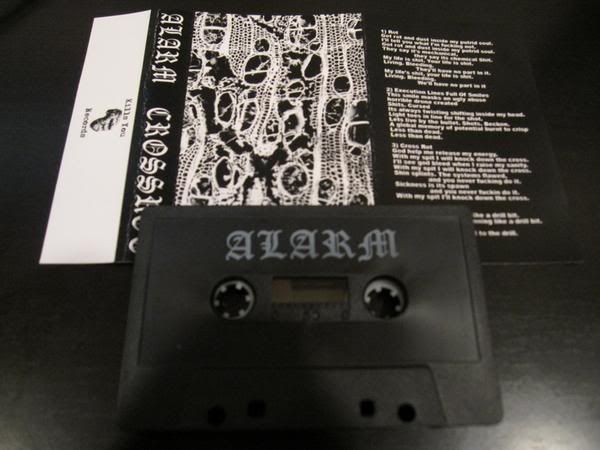 CROSSROT - 4 new songs that were going to be on a 7" titled Rot that never happened, and 6 previously unreleased songs recorded at the same time as our s/t 7". limitied to 100. $5
BUY IT>
We will have this available at our upcoming shows as well
Member Since:
June 05, 2005
Members:
Samuel Abate
Kyle Kennedy
Miles Nelson
Josh Smith

ex: Jake Lehmann
Influences:
Fourth Generation Warfare

Napalm Death, Black Flag, Entombed, Nasum, Burn It Down, Discharge, Heresy, Ringworm, Tragedy, Creation Is Crucifixion, Hellnation, Today Is The Day, Negative Approach, Pungent Stench, Whitehouse, Backstabbers Inc, Assuck, Orchid, Fall Silent, Cro Mags, Watchmaker, Eyehategod, Infest, Death In June, His Hero Is Gone, Throbbing Gristle, Integrity, Dismember, Crossed Out, Slayer, Dystopia, Wolfpack
Sounds Like:
Epic Ropes of Jizz Arching Into the Sky and Pounding Your Face Like Mortar
Record Label:
Inkblot Records