No recent updates in this category.
Why not...
Michael West hasn't earned any badges yet... have you?
General

Horror, writing, Asian cinema, Anime, music, reading, film and television

Music

Movies

ALIENS

,

Predator

,

Repo! the Genetic Opera

,

Evil Dead 2

,

Dawn of the Dead (original)

,

Audition

,

Serenity

,

The Crow

,

Jaws

,

Halloween

,

Gamera (90's movies)

,

Seven

,

The Road Warrior

,

Bram Stoker's Dracula

,

Sweeney Todd

,

Pulp Fiction

,

Re-Animator

,

A Nightmare on Elm Street (if they have Nancy in them

,

they're good!)

,

Poltergeist

,

Ringu

,

Night of the Creeps

,

Kill Bill

,

Lethal Weapon 2

,

The Exorcist

,

John Carpenter's The Thing

,

A Tale of Two Sisters

,

Videodrome

,

Dead Alive (aka Braindead)

,

Akira

,

Big Trouble in Little China

,

Die Hard

,

The Terminator

,

From Dusk Till Dawn

,

The Fly (1986)

,

The Silence of the Lambs

,

Fight Club

,

Ghost in the Shell

,

The Fog (ORIGINAL!)

,

The Sixth Sense

,

Tim Burton's The Nightmare Before Christmas

,

Session 9; many

, many more.....

Television

Heroes

,

Buffy the Vampire Slayer

,

LOST

,

Battlestar Galactica (original and current)

,

CSI

,

Law & Order

,

Rome

,

Supernatural

,

ANGEL

,

Firefly

,

X-Files

,

Iron Chef

, Twilight Zone..

Books

Survivor by J.F. Gonzalez. The Rising by Brian Keene. Berserk by Tim Lebbon. The Stand, 'Salem's Lot, and Night Shift by Stephen King. The Books of Blood by Clive Barker. Jurassic Park by Michael Crichton. ..

I edited my profile with

Thomas Myspace Editor V3.6

!

Heroes



Jerry Goldsmith, James Cameron, John Carpenter, Steven Spielberg, Takashi Miike, Stephen King, Clive Barker, Michael Crichton, Tim Lebbon, Joss Whedon, H.R. Giger
Michael West has 5470 friends.
Play

Play Next

Add to queue

Play

Play Next

Add to queue

Play

Play Next

Add to queue

Play

Play Next

Add to queue

Play

Play Next

Add to queue
About me:
I edited my profile with
Thomas Myspace Editor V3.6
!
Here's the bio that appears on the main website:
"Michael West is a member of the Horror Writers Association and serves as President of its local chapter, Indiana Horror Writers. A graduate of Indiana University, West has a degree in Telecommunications and Film Theory. He lives and works in the Indianapolis area with his wife, their two children, their bird, Rodan, and turtle, Gamera.
"His children are convinced that spirits move through the woods near their home."
My short story "Goodnight," published in Wicked Karnival 6, was named Best Horror Short Story of 2005 in the P&E Readers' Poll.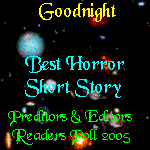 You can visit my website, my message board, or buy items from my store by clicking on the banners below:




Novels: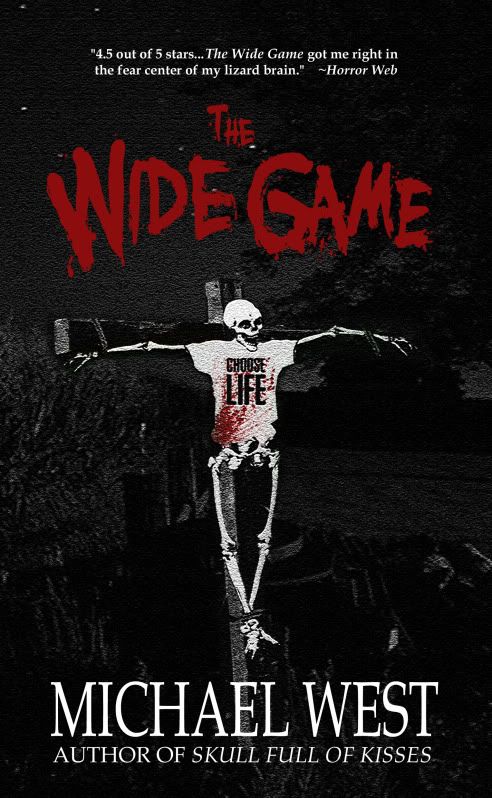 COMING VALENTINE'S DAY 2011!
What the critics said:
"4.5 out of 5...This is simply a well-written tale of terror that could easily be transformed onto the big screen. Don't open the cover unless you want to be sucked into a tornado of horror. Once you start in on this novel you won't be able to pull away...A believable, dark, nasty, piece. I give it my wicked stamp of approval...Just remember the name Michael West because he has a future in the horror genre."
—Brian Yount,
Wicked Karnival Magazine
"Michael West proves himself to be a masterful storyteller, flawless in building momentum, and his skills in characterization match or even often surpass some of the most successful writers in the business. This is a first-rate novel, well edited and no holds barred. My jaw dropped, quite literally, at more than a handful of turning points in the story that I just didn't see coming, and I oftentimes couldn't put the book down. I know that's a pretty cliché phrase, but coming from me......well, that sort of intense preoccupation just doesn't occur too often.
"This is a work of first-rate terror and suspense, and for the seasoned reader sports a refreshingly original story methodology as a means to scare the wits out of you. This is his first novel, and I'll be watching the career of Michael West with sincere interest in his works to come.
"And I'll never look at corn fields the same way again."
—Nicholas Grabowsky, author of
Halloween 4: the Return of Michael Myers
, and
The Everborn
"4.5 out of 5 stars...
The Wide Game
got me right in the fear center of my lizard brain!"
—
Horror Web
"Thrilling, exhilarating, fast-paced and ferocious,
The Wide Game
delivers the goods. It's
The Breakfast Club
meets
The Blair Witch Project.
It still haunts me!"
—Marc Morriston,
WTTV Indianapolis
"This thing is scary as hell! Creepy, creepy book."
—Cody Stark,
"Read This!" FOX-TV
"I breezed through this book in no time…And I can't say enough about how real the relationship at the core of the story was. You can see this author's potential. He's definitely one to keep an eye on."
—Maurice Broaddus, author of
King Maker
Collections: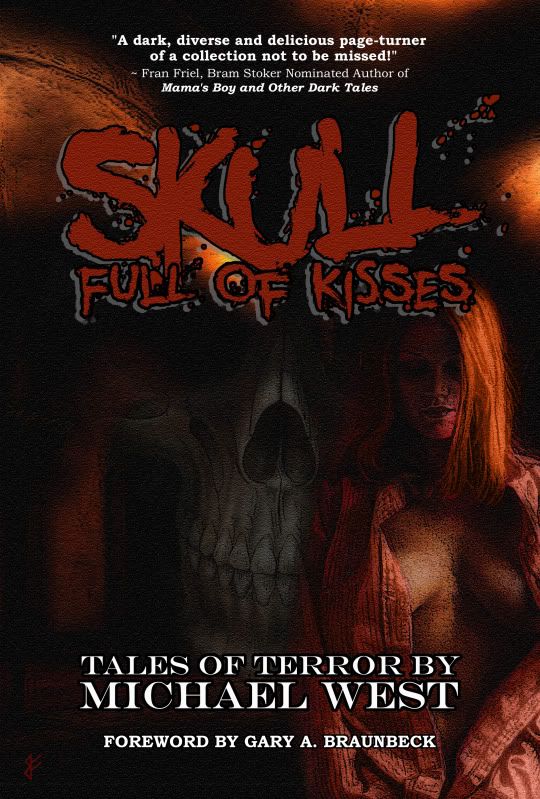 Love and evil know no bounds!
Turn the page and enter a world of shadow, as Michael West
brings together his most disturbing short stories--twisted
tales of forbidden desires and ghoulish deeds, where
nightmares manifest in the most mundane and unlikely of places...
The basement of a Japanese restaurant, where a seductive
creature promises comfort to a lonely hitman, if only he will set her free...
A ruined city, where survivors of a natural disaster
have become prey to something unnatural...
An Indiana farmhouse, where a frightened child attempts
to fool the Angel of Death...
And the darkest regions of space, where a man fights to
protect the woman he loves from invaders only he can see...
Ten reasons to lock your doors.
Ten reasons to keep the lights on.
Ten reasons why you may never sleep again.
"Michael West loves being a horror writer, is in fact proud to call himself one, and that love of the genre, and his feeling such pride in being a part of it, is evident in each story in this splendid (and sometimes quirky – in the best sense of the word) collection...This is the Good Stuff, folks."
~Gary A. Braunbeck, Bram Stoker Award-winning author of Coffin County and Mr. Hands
ORDER YOUR COPY TODAY!
http://gravesidebooks.com/collections/skull-full-of-kisses-by-michael-west/prod_10.html
Short Fiction: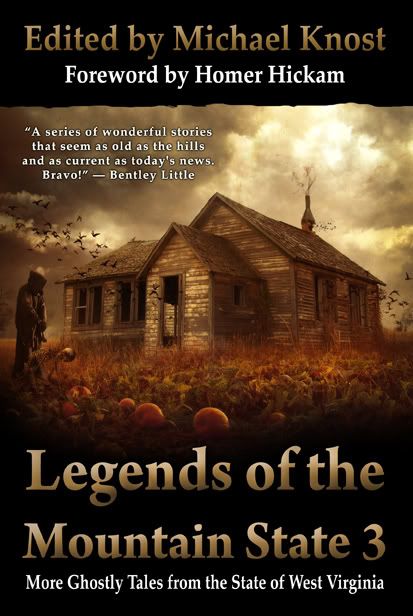 Legends of the Mountain State 3
featuring
Michael West's "Flowers in Winter"
is now available!
Click
here
to order it today!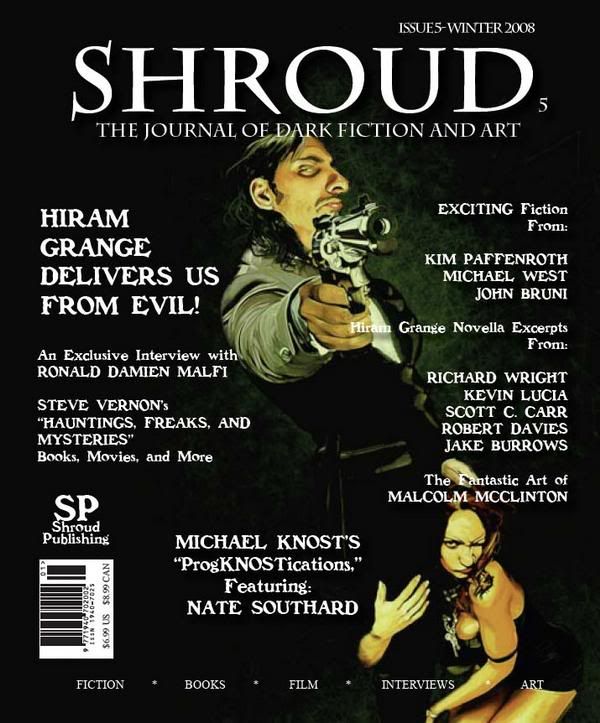 Shroud
issue #5, featuring
Michael West's "For Her."
Order your copy today!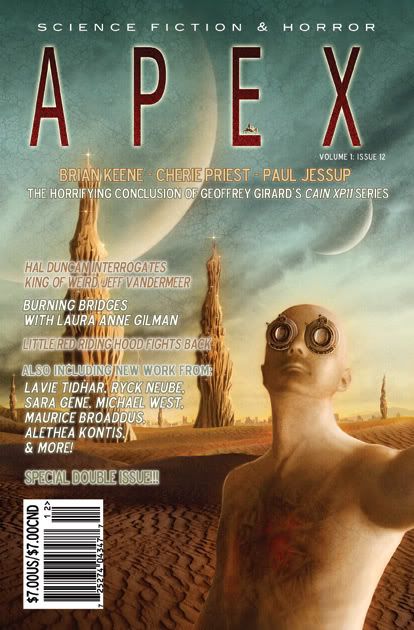 APEX: Science Fiction and Horror Digest
issue #12,
featuring
Michael West's "To Know How to See"
is now available!
Click
here
to read it today!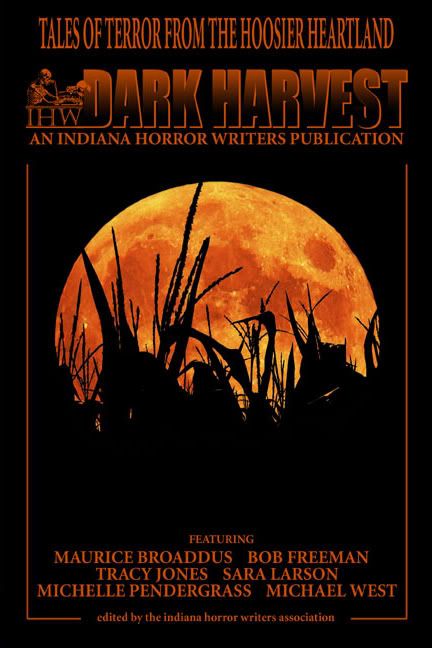 "(Dark Harvest) is damned serious stuff, and it's scary,
suspenseful, and sweat-inducing; but more importantly --
perhaps most importantly -- it's all disturbing as hell, and
cannot be easily forgotten. Each author writes as if
their very life depends on it..."
~Gary A. Braunbeck, Bram Stoker Award-winning author of Mr. Hands and Five Strokes To Midnight.


Edited by
Bob Freeman
,
Dark Harvest
features
Michael West's
non-fiction account of a weekend spent in the
oh-so-haunted Woodcarver's Building in Converse, Indiana,
as well as heart-stopping tales by
Maurice Broaddus, Tracy
Jones, Sara J. Larson, and Michelle Pendergrass.


Look for
Dark Harvest
on the
Indiana Horror Writers
table at a convention near you!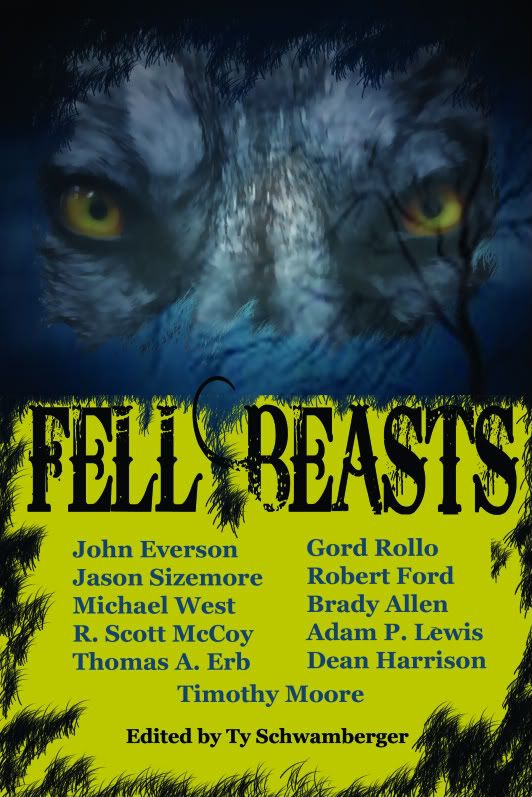 For
Michael West's
full bibliography, click
here
.
Take the
Dark Shadows Character Quiz
, hosted by the
Dark Shadows Journal Online
.
Who I'd like to meet:
My readers, other writers, and the artists who have inspired me.
..
I edited my profile with
Thomas Myspace Editor V3.6
!
Status:

Married

Here for:

Networking, Friends

Hometown:

Indianapolis

Orientation:

Straight

Height:

5' 10"

Ethnicity:

White / Caucasian

Religion:

Catholic

Zodiac Sign:

Libra

Children:

Proud parent

Smoke / Drink:

No / Yes

Education:

College graduate

Occupation:

Writer
Indiana University

Indianapolis,Indiana

Graduated:

1992

Student status:

Alumni

Degree:

Bachelor's Degree

Major:

Telecommunications/Film

Minor:

Creative Writing

1988 to 1992

Franklin Central High School

Indianapolis,Indiana

Graduated:

1988

Student status:

Alumni

Degree:

High School Diploma

Clubs:

Drama Club, Art Club

1984 to 1988
Publishing
Writer
Novelist

Horror