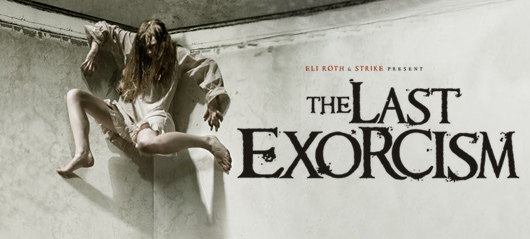 About me:
Yes, it's me, Eli Roth, the creator of the Hostel films and Cabin Fever and the one who bashes in heads with a baseball bat as The Bear Jew in "Inglourious Basterds." This is my site - run by me, not some assistant, so I do get all your letters. I don't have time to respond to everyone, but I try when I can or when I'm procrastinating and avoiding writing. A few things - I CANNOT accept any story ideas or submissions for legal reasons, so don't bother. Also, I will not respond to any interview requests here, that must be done through PMK-HBH. This page is purely for fun, to talk to fans and share new, upcoming projects with you. And I just got a Twitter: I'm @eliroth, so follow me there, too. Thanks for all your comments and letters, I love it! And if you want to submit fan art I only put up the stuff that I think is original and creative - NOT necessarily something that looks professional or polished. I'm happy to share it as long as it's a fun idea, but just doing a quickie photoshop on an old picture probably ain't gonna cut it.
Artist on Artist with Quentin Tarantino and Eli Roth
http://vids.myspace.com/index.cfm?fuseaction=vids....
Long before Brad, there was Eli and David.
Who I'd like to meet:
The White Whale that took me leg.
Eli Roth has 60994 friends.


This is the official MySpace page of Eli Roth.
Play

Play Next

Add to queue
General

Music

Movies

Television



Remy & Orsillo.

Books

Edward Gorey, Stephen King, Shirley Jackson, Raold Dahl...

Heroes

Fulci, Argento, Raimi, Craven, Carpenter, Romero, Hooper, Martino, DiLeo, Cicero, Deodato, Lenzi, Cicero, D'Amato, Tarantini, Miike, Bava, Peckinpah, Landis, Clark, Bosch, Bacon, Tesla.
Hometown:

Los Angeles, California

Zodiac Sign:

Aries

Education:

College graduate

Occupation:

Gentleman Bandit