Play

Play Next

Add to queue
Play

Play Next

Add to queue

7,192 plays

Play

Play Next

Add to queue

2,726 plays

Play

Play Next

Add to queue

1,589 plays

Play

Play Next

Add to queue

1,442 plays

Play

Play Next

Add to queue

1,614 plays
Genre: Classical / Folk Rock / Garage

Location MERCED, US

Profile Views: 107644

Last Login: 11/5/2011

Member Since 10/5/2004

Record Label Unknown Indie

Type of Label Indie

Bio

.. .... .... A TEDIOUS TASK.. .. .. By El Olio Wolof .. .... ...... .... .. SHORT BIOGRAPHY.. .. ..It all started in a barn on hundreds of acres of rice patties.. in the heart of the agricultural center of the world. It started when two wrote letters to each other from 1,400 miles away. It started when three sat in a smoky den, where a white coveralled man ignores his patrons and murder covers the wall. It all started with the hearts and minds of five people who are watching their small home town that they love being taken over by part time, minimum wage industry and being filled with too many big fish for such a little sea. .. .. ..From the Central Californian town of Merced comes El Olio Wolof.., invoking majestic kingdoms where Shel Silverstein's brand of playful poetics meets the ebb and flow of dusky indie rock. Their acoustic-based arrangements are spare: acoustic guitar, electric bass, accordion, jazz-influenced drums, keyboards and bells, but the compositions created with these basic elements seem to breathe and take flight. The soothing voices of the band are our bewitching tour guides, escorting and illuminating us through sweeping tales of terror and wonder....... .. .. ..EL OLIO WOLOF Has been lucky enough to play with....... The Black Heart Procession, Calexico, Neko Case, Xiu Xiu, Deerhoof, Two Gallants, David Dondero, Radar Bros, Dengue Fever, Tarantula AD, Concrete Blonde, Rosebuds, Scissors For Lefty, Mr Tube & The flying Objects, Bunky, Carla Bozulich, Kimya Dawson and hundreds more talented artists..... .... ..EL OLIO WOLOF IS...... .... .... ..BRIAN STRONG........ accordion , percussions, and voice.. .. .. .... ..JOEY NO KNOWS...... ..drum set, percussions, & woodwinds.. .. .. .... ..ADRIAN SOLIZ...... ..bass guitar.. .. .. .... ..MATT ROBINSON...... ..keys, percussions.. ........ ..RADIOACTIVE CAULIFLOWER...... ..guitar and voice.. .... .. Past Members Include .. .. ..AMBER KIRBY...... .. ..KATIE REE...... .. ..JAMI WARDLOW...... .. ..AMANDA MEADOWS...... .. ..GREER MCGETTRICK...... .. ..MALCOM SOSA...... .. ..PATRICIA MUELLER...... .. ..BEN LEONARD...... .... .. .. .. .. .. .. ...... .. .. .. .. .. .. ........ ...... ..

Members

..

Influences

Sounds Like
Bio:
A TEDIOUS TASK
By El Olio Wolof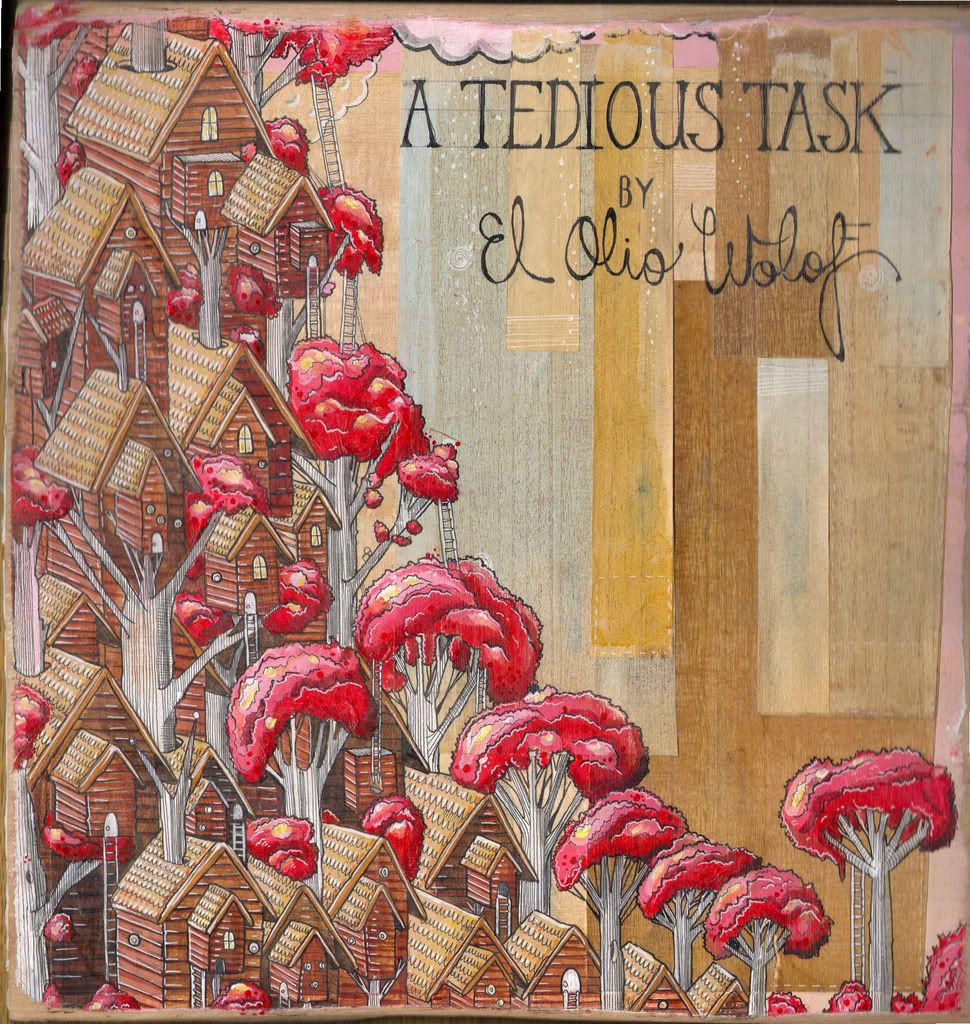 SHORT BIOGRAPHY
It all started in a barn on hundreds of acres of rice patties
in the heart of the agricultural center of the world. It started when two wrote letters to each other from 1,400 miles away. It started when three sat in a smoky den, where a white coveralled man ignores his patrons and murder covers the wall. It all started with the hearts and minds of five people who are watching their small home town that they love being taken over by part time, minimum wage industry and being filled with too many big fish for such a little sea.
From the Central Californian town of Merced comes El Olio Wolof
, invoking majestic kingdoms where Shel Silverstein's brand of playful poetics meets the ebb and flow of dusky indie rock. Their acoustic-based arrangements are spare: acoustic guitar, electric bass, accordion, jazz-influenced drums, keyboards and bells, but the compositions created with these basic elements seem to breathe and take flight. The soothing voices of the band are our bewitching tour guides, escorting and illuminating us through sweeping tales of terror and wonder.


EL OLIO WOLOF Has been lucky enough to play with...
The Black Heart Procession, Calexico, Neko Case, Xiu Xiu, Deerhoof, Two Gallants, David Dondero, Radar Bros, Dengue Fever, Tarantula AD, Concrete Blonde, Rosebuds, Scissors For Lefty, Mr Tube & The flying Objects, Bunky, Carla Bozulich, Kimya Dawson and hundreds more talented artists...




EL OLIO WOLOF IS

..
BRIAN STRONG
accordion , percussions, and voice
JOEY NO KNOWS
drum set, percussions, & woodwinds
ADRIAN SOLIZ
bass guitar
MATT ROBINSON
keys, percussions
RADIOACTIVE CAULIFLOWER
guitar and voice
Past Members Include
AMBER KIRBY
....
KATIE REE
....
JAMI WARDLOW
....
AMANDA MEADOWS
....
GREER MCGETTRICK
....
MALCOM SOSA
....
PATRICIA MUELLER
....
BEN LEONARD
....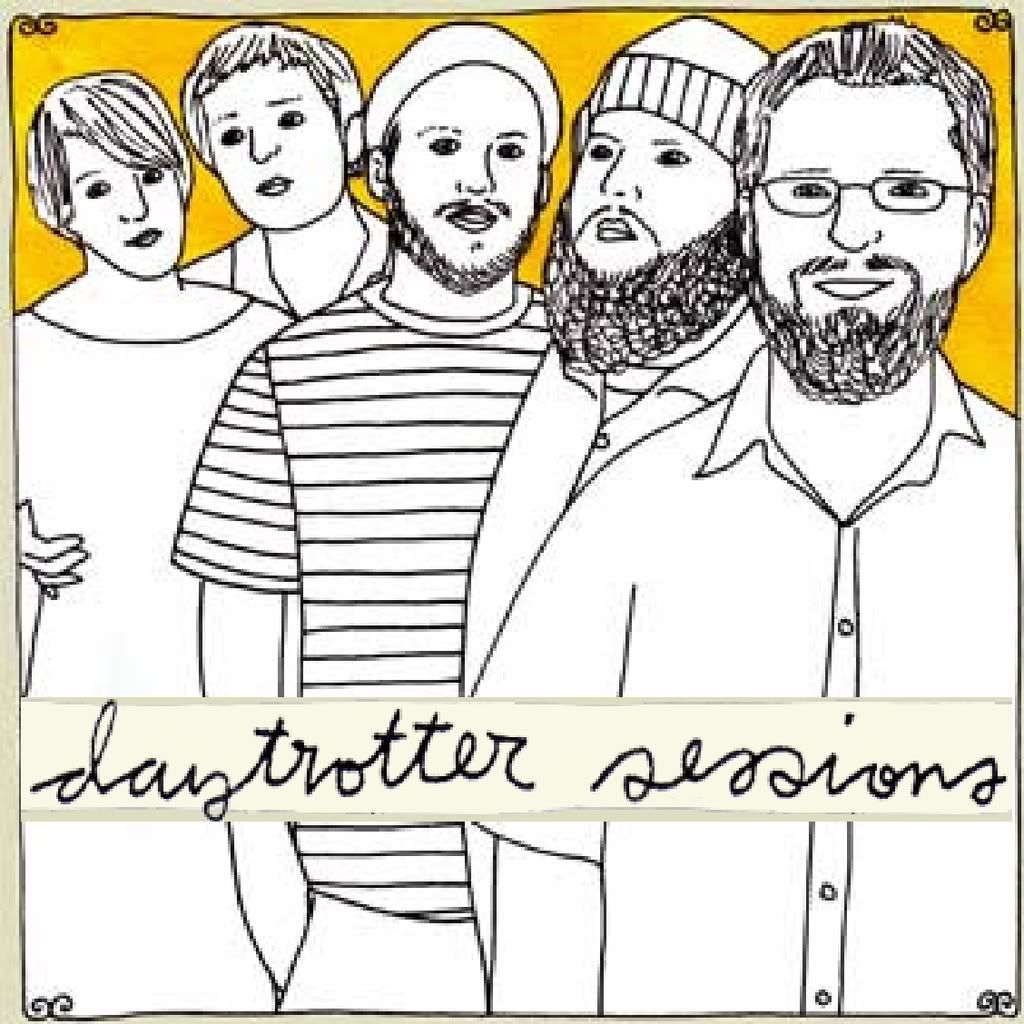 Member Since:
October 05, 2004