Play

Play Next

Add to queue
Play

Play Next

Add to queue

753 plays

Play

Play Next

Add to queue

205 plays

Play

Play Next

Add to queue

4,244 plays

Play

Play Next

Add to queue

172 plays

Play

Play Next

Add to queue

272 plays
Genre: Christian / Christian Rap / Rock

Location LEXINGTON, South Carolina, Un

Profile Views: 45625

Last Login: 4/25/2013

Member Since 8/4/2006

Type of Label Unsigned

Bio

ZION Video "TROUBLE" (Great video of these two artists collaborating together [ZION with rapper MALI Music]) .. .. .. .. .. .. .. HOLYPALOOZA CONCERT 09 Video Commercial .. .. .. .. .. .. .. HOLYPALOOZA PROMO VIDEO .. .. .. .. .. .. .. COLUMBIA METROPOLITAN SKYLINE FROM FINLAY PARK (Links to pictures of Park and Concert Area) ...... We are the Christian Hard Rock, Hard Core, and Hip Hop Festival in Columbia, SC. Holypalooza is a brand that provides a unified stage for young dedicated Christian musicians to use their gifts to give hope to young people. Holypalooza is a brand that stands for: Music that builds you up, proclaims Jesus Christ as the hope of the world and helps young people grow in the right direction. Founder, Steven Seshun, has a well used Bible, testimony, and passion to make a difference in the lives of others. Being arrested almost 20 years ago for fighting with the university police was not actually his biggest mistake, but it was ultimately rejecting a Savior and instead choosing to indulge in a partying lifestyle and associating with primarily those whose focus was to do the same. The good news is that Steven decided to pursue Jesus Christ, graduated college, and became an established corporate aircraft broker for the past 13 years. It was not until years later that Steven found lasting and encouraging relationships. Through the Christian music ministry scene he realized strength and purpose as well as a way to offer to youth today the same hope he's found in Jesus Christ. Steven has become heavily involved in church and has even shared his message about what God did for him to an audience before a major recording artist with a 1 song performed at a concert. Are you concerned about the influence of secular music upon your youth that you are working so hard to influence to live for Christ? Is this secular industry winning the battle to become the primary influence in young people's lives? Holypalooza helps you do something about it.,, Today young people are being influenced to stray further from the truth that God cares for them and has a purpose for them to make a positive impact in their world. Will you help us to rescue future generations by helping us to rescue today's generation? One Holypalooza Concert drew 3,000 people and produced over 100 decisions to pursue Jesus Christ. This next year will be even bigger and even more productive in reaching young people and giving them hope. Holypalooza Concert is an exciting and relevant venue for Christian youth to reach out to their friends. When young people gather in large numbers it provides instant belief. All of sudden they realize they are not alone. One of the very meaningful results that Steven heard from young people at the last concert was that they were very appreciative that such an event was made for them. It showed them that someone cared about them. Holypalooza will successfully open up their hearts and speak encouragement and Christ as the solution. Since 2006 Holypalooza has been evangelizing and impacting Columbia and beyond through ongoing involvement in the lives of youth through music and ministry events. All of the above will not be possible in 2011 without the involvement and support of many. Please pray and get involved. If you would like to become a ministry partner or contributing sponsor, please email us with your contact infromation ASAP. Thanks for your insterest and support. God's Loving Favor Upon You Always. In His grip, Steven Seshun Executive Producer and Founder, Holypalooza Concert .. ............Myspace Layouts.. - ..Myspace Editor.. - ..Image Hosting.... MORPH RADIO WEBSITE LINK ...... ......

Members

Steven Seshun : Executive Producer.

Influences

Christian Rap, Hip Hop, Rock, Alternative, Indie, Pop, Hardcore, and Other ...... ...... ...... ...... FINLAY PARK STAGE INFIELD HOLYPALOOZA 2007 LOCATION Pictures of Park Link

Sounds Like
No recent updates in this category.
Why not...
00:19 | 27 plays | Feb 27 2010
Bio:
ZION Video "TROUBLE" (Great video of these two artists collaborating together [ZION with rapper MALI Music]) HOLYPALOOZA CONCERT 09 Video Commercial HOLYPALOOZA PROMO VIDEO COLUMBIA METROPOLITAN SKYLINE FROM FINLAY PARK (Links to pictures of Park and Concert Area)

We are the Christian Hard Rock, Hard Core, and Hip Hop Festival in Columbia, SC. Holypalooza is a brand that provides a unified stage for young dedicated Christian musicians to use their gifts to give hope to young people. Holypalooza is a brand that stands for: Music that builds you up, proclaims Jesus Christ as the hope of the world and helps young people grow in the right direction. Founder, Steven Seshun, has a well used Bible, testimony, and passion to make a difference in the lives of others. Being arrested 15 years ago for fighting with the university police was not actually his biggest mistake, but it was ultimately rejecting a Savior and instead choosing to indulge in a partying lifestyle and associating with primarily those whose focus was to do the same. The good news is that Steven decided to pursue Jesus Christ, graduated college, and became an established corporate aircraft broker for the past 12 years. It was not until years later that Steven found lasting and encouraging relationships. Through the Christian music ministry scene he realized strength and purpose as well as a way to offer to youth today the same hope he's found in Jesus Christ. Steven has become heavily involved in church and has even shared his message about what God did for him to an audience before a major recording artist with a 1 song performed at a concert. Are you concerned about the influence of secular music upon your youth that you are working so hard to influence to live for Christ? Is this secular industry winning the battle to become the primary influence in young people's lives? Holypalooza helps you do something about it.,, Today young people are being influenced to stray further from the truth that God cares for them and has a purpose for them to make a positive impact in their world. Will you help us to rescue future generations by helping us to rescue today's generation? The last concert drew 3,000+ people and produced over 100 decisions to pursue Jesus Christ. This year will be even bigger and even more productive in reaching young people and giving them hope. Holypalooza Concert is an exciting and relevant venue for Christian youth to reach out to their friends. When young people gather in large numbers it provides instant belief. All of sudden they realize they are not alone. One of the very meaningful results that Steven heard from young people at the last concert was that they were very appreciative that such an event was made for them. It showed them that someone cared about them. Holypalooza will successfully open up their hearts and speak encouragement and Christ as the solution. Since 2006 Holypalooza has been evangelizing and impacting Columbia and beyond through ongoing involvement in the lives of youth through music and ministry events. All of the above will not be possible in 2009 without the involvement and support of many. Please pray and get involved. If you would like to become a ministry partner or contributing sponsor, please email us with your contact infromation ASAP. Thanks for your insterest and support. God's Loving Favor Upon You Always. In His grip, +Steven Seshun Executive Producer and Founder, Holypalooza Concert ..

Myspace Layouts - Myspace Editor - Image Hosting
MORPH RADIO WEBSITE LINK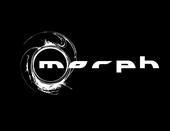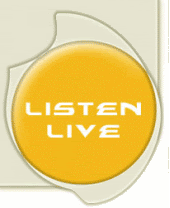 Member Since:
August 04, 2006
Members:
Steven Seshun : Executive Producer.