Play

Play Next

Add to queue
Turbo charged rocked out and funked up live psychedelic rock/dance act from the UK featuring the soulful vocals of sometimes Hospital Records singer PAT FULGONI alongside guitars, electronica, brass, strings and beats - with Chris on drums, Ian and Steve on sax, Matt on guitars, Chungy on bass. Kava Kava's music has been featured in popular TV series such as DIRT, JOHN FROM CINCINNATI, WEEDS etc, films including BOYS & GIRLS GUIDE TO GETTING DOWN, new snowboarding game STOKED, TAP TAP REVENGE 3 for iphone and they have played clubs and festivals all over EUROPE, the STATES and in CHINA "Despite a hard rock appearance, Kava Kava creates party-worthy music by combining rock, funk, dance and soul......." BILLBOARD MAGAZINE (US) "gorgeous new psychedelic funk" NME. BUY KAVA KAVA MUSIC FROM >> BANDCAMP

BILLBOARD MAGAZINE (US) Despite a hard rock appearance, Kava Kava creates party-worthy music by combining rock, funk, dance and soul.......Kava Kava has already been heard on Showtime series "Weeds" and has been spun by Nic Harcourt on noncommercial KCRW Los Angeles

MUSIC WEEK MAGAZINE (UK) "quietly pricking the ears of the international music community with their rollicking psychedelic dance....look out!"

DJ MAGAZINE (UK) should be on every funk and disco playlist, period!.....Love it!" (4.5/5)

BLUES AND SOUL (UK) "It's not often that a debut artist album grips me on first listening but the organic vibe, inspired songwriting and impeccable production of "Maui" is a jaw-dropping phenomenon" (5/5)

M8 MAGAZINE (UK) "A bit of an undiscovered gem, this album has a glut of deep soulful grooves and funk-driven songs with a vinyl album sampler to suit many different moods..........check this out for your more laid back gatherings and some essential summer listening." (M7/M8)

FUTURE MUSIC (UK) "the future of dance .......... you can hear why they are an essential live experience...."

ALT.CULTURE.GUIDE (US) "Kava Kava has created a musical chimera that is equal parts P-Funk and Roxy Music, as indebted to Stax soul and the Philly sound as it is to the Manchester beat and Brian Eno. Maui is a strong antidote to the bland, lifeless music you'll hear on the radio, an energetic blend of heart and soul that will have you shuffling your feet in spite of your bad self"

COVERS (US mag / interview) "Fusing big-beat club energy with Madchester-style psych-rock, Kava Kava levels off a pummeling slate of party tunes and soul-drenched slow burners."

MADELOUD (US) "In these days of mash-ups and mix tapes, creating a sound out of a melange of disparate influences is par for the course, but its always a thrill to hear it done as deftly as it is here."

VERBICIDE (US) "Forwards flawlessly shifts from trip-hop to brass-heavy funk to electro-rock...There is nothing wrong here simply an incredible record that can be listened to for hours on end."

COSMIK DEBRIS (US) "What sets Kava Kava apart from other trancey, vibey electronica is the vocals of Pat Fulgoni. He's got a soulful, powerful voice that is also pretty hypnotic on its own"

STYLUS (US) Every song in this collection has a nice clean club sound that is distinct and different from anything else on the market. Definitely the hottest dance album in quite some time"

SPLENDID (US) If you're in the mood for social commentary or introspection, keep searching. But if you dig on pretty sounds and funky beats (and I think you do), look no further.

NEUFUTUR (US) ...intense dance-music (intense as in Junior-Senior, not the 300bpm dance marathon tracks)...rich instrumentation and solid production ensure for a tremendous experience"

HYBRID MAGAZINE (US) Cool grooves, phat beats, funky sounds. Awesome feel-good music...Funky, heavy synth, Brit R&B Hip-Hop dance vibe.

1340 MAG (US) ...a funky, soulful, bluesy feel with a dance house (almost break beat) rhythm. Kava Kava really raises the bar on dance music with Maui. The energy level is through the roof.

PICCADILLY RECORDS, MANCHESTER (UK - retail) Brit house - funk band, combining daft house and epic sounds in a tremendous live melting pot of soul, jazz funk and beats

LIVE REACTION:

Our BBC Raw Talent gig was voted gig of the year by BBC Radio Raw Talent listeners!!

Live review Moles Club, Bath:

"A superb live presence"

Live review Bull & Gate venue, London:

"Soulful war-esque dark funk, draped in a deep pile velvety psychedelia with the sort of effortless classic rock vocal that shiny stars are surely made of!"

Glastonbury Festival website and programme:

"Mixing classic soul and blues grooves with funky bleeps and dirty beats, Kava Kava blend deliriously funky brass with cutting-edge grooves"

Live review of Scarborough Beached Festival / BBC.CO.UK:

"Kava Kava is another mixed bag not afraid to experiment in what they do. They are a concoction of electric soul, funk, blues and rock. On this evidence you can tell why they've been round Europe, played Glastonbury and been praised by DJ magazines worldwide. The Huddersfield group are the most eclectic band of the weekend for me, which is why I liked them so much. The fact one minute they would dabble in bleeps, big beats and even horns and the next brass and strings were apparent, left the audience guessing all day long. Each song has about a zillion different phases in and these rare oddities do sound like nothing I've heard before"

Live review of SXSW Festival, Texas / The Philadelphia Inquirer:

"From there, after the Englishwomen in the Pipettes, and a taste of New York jagged funksters the Rapture (who are gamely bringing the saxophone back to indie rock), it was off to see Kava Kava, a band I knew nothing except that adult alternative guru Nic Harcourt had allegedly said they were groovy. (This is how a buzz begins.) Turned out they were big burly guys from Huddersfield in Yorkshire in the north of England, where love for American soul music has always been ardent. Lead singer (and trumpeter!) looked like Pierre Robert crossed with David Clayton Thomas, and was unafraid to bellow out the words "Oh Lawdy Mama!" at the top of his lungs. Excellent guitarist doing strange things wiith foot pedals a la Jonny Greenwood of Radiohead, but otherwise it's a staggering (and blessedly) unhip band, with a hard-blowing horn section that reminded me of Tower of Power" - Dan DeLuca (The Philadelphia Inquirer)


Genre: Electronica / Rock / Soul

Location Huddersfield, Northeast, Un

Profile Views: 380582

Last Login: 1/29/2013

Member Since 12/2/2005

Website www.kavakava.bandcamp.com

Record Label Chocolate Fireguard, Midnight Swimming, Emotif, IR

Type of Label Indie

Bio

Turbo charged rocked out and funked up live psychedelic rock/dance act from the UK featuring the soulful vocals of sometimes Hospital Records singer Pat Fulgoni alongside guitars, electronica, brass, strings and beats - with Chris on drums, Ian and Steve on sax, Matt on guitars, Chungy on bass. Kava Kava's music has been featured in popular TV series such as DIRT, JOHN FROM CINCINNATI, WEEDS etc, films including BOYS & GIRLS GUIDE TO GETTING DOWN, new snowboarding game STOKED, TAP TAP REVENGE 3 for iphone and they have played clubs and festivals all over EUROPE, in the STATES and in CHINA

Members

Influences

Sounds Like

Disco Funk Rock, Space Funk, Nu School Big Beat, Shit Sandwich..? We've had a few so you tell us!! ALT.CULTURE.GUIDE (US) "Kava Kava has created a musical chimera that is equal parts P-Funk and Roxy Music, as indebted to Stax soul and the Philly sound as it is to the Manchester beat and Brian Eno. Maui is a strong antidote to the bland, lifeless music you'll hear on the radio, an energetic blend of heart and soul that will have you shuffling your feet in spite of your bad self" ..

BUY KAVA KAVA MUSIC FROM >> BANDCAMP


..


<<< BUY NOW ON ITUNES. Digital single featuring remixes from B COMPLEX (Hospital Records), Lex Loofah (Warp) and more. Bandcamp also lets you buy mp3s in lots of currencies. Lots of other Kava Kava releases.
KAVA KAVA - CLARITY VIDEO (NYC)
KAVA KAVA LIVE IN BEIJING
KAVA KAVA LIVE IN LOS ANGELES
MUSIC IN TV (HBO/JOHN FROM CINCINNATI)
MUSIC IN TV (DIRT / COURTNEY COX)
"NFA" MUSIC IN GAMES (XBOX/STOKED)
"TIC" MUSIC IN GAMES (XBOX/STOKED)
KAVA KAVA - NFA
KAVA KAVA - BEATS FOR CHEATS
KAVA KAVA - BEIJING 2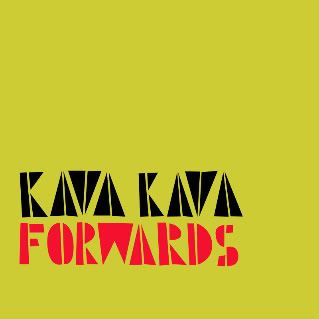 .. << US AND CANADA ONLY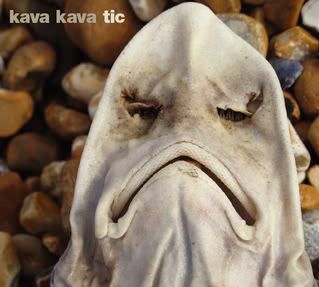 ..
..
..
..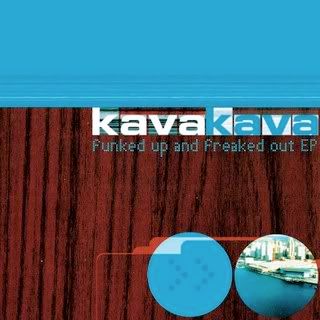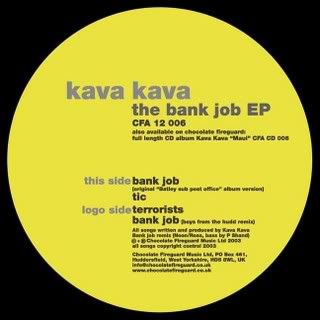 KAVA KAVA are based in Huddersfield - that's in Yorkshire, UK originally starting out as a 4 piece live psychedelic funk outfit with heavy George Clinton influences. We started out on the underground festival/party scene, had a few independent record deals out there. The NME has described us as "gorgeous new psychedelic funk" and we had a No 1 in their CLUB GUIDE CHART. We've expanded into a six/seven piece and have been punting our self produced products on the CHOCOLATE FIREGUARD label. Kava Kava's new album FORWARDS is released though New York independent MIDNIGHT SWIMMING (US and Canada only). New single CLARITY out now on CHOCOLATE FIREGUARD

Getting a load of radio and press here and there including a feature in BILLBOARD MAGAZINE. Talking of the States, radio spins include Nic Harcourt's show 'MORNING BECOMES ECLECTIC' on KCRW and Sat Bisla's PASSPORT APPROVED radio show .... our music is featured in cult Golden Globe winning US Showtime TV series WEEDS featuring Mary Louise Parker - 'Don't Stop The Music' was featured heavily in the very first episode. Other TV/film slots include LA RIDING CLUB, JOHN FROM CINCINNATI ('Tic' is in that one), Hollywood movie BOYS AND GIRLS GUIDE TO GETTING DOWN (Sicfuck, Bank Job, Terrorists etc) and FX series DIRT featuring Courtney Cox (NFA, Tic)

Played clubs and festivals in the US, China and right across Europe too .... from France, Holland, Belgium, Hungary, Switzerland and the Czech Republic, to Austria, Germany, Poland and Italy. In the UK played Glastonbury Festival a few times. Other Festival slots include SXSW, Texas, Beijing Midi Festival, Trutnov Festival in the Czech Republic. In 2010 we toured the USA taking in dates in Los Angeles, Arizona, Texas and New York. Along the way we have played with all kinds of bands from Asian Dub Foundation, Gil Scott Heron, Erik Truffaz, Embrace, The Damned, Zion Train, Surreal Madrid, Fingathing, Freestylers, The Bays, The Soundtrack Of Our Lives, Vadim's Oneself etc etc........ Style wise, guess we are either a rock band or cutting edge live dance act, depending where you are coming from.....we like to mix old school psychedelic and soul influences with bleeps, rocked out live funk, big beats and horns. Its been referred to as Disco Funk Rock, Space Funk and Nu School Big Beat.

BUY KAVA KAVA MUSIC FROM >> BANDCAMP
KAVA KAVA has 20276 friends.