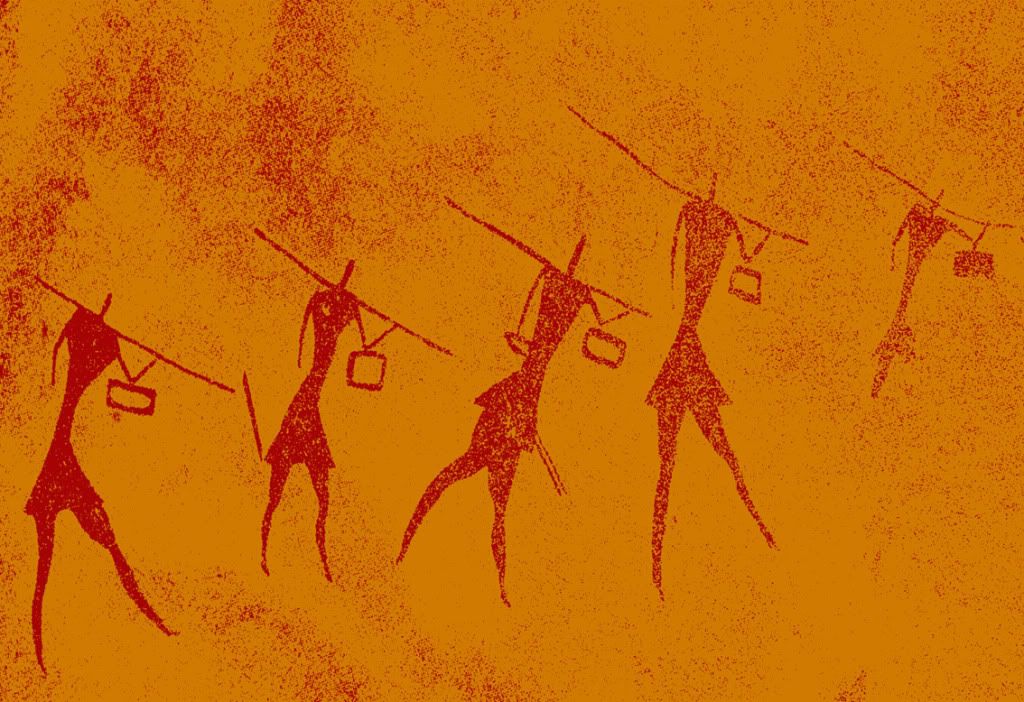 Play

Play Next

Add to queue
Play

Play Next

Add to queue

89 plays

Play

Play Next

Add to queue

88 plays

Play

Play Next

Add to queue

23 plays

Play

Play Next

Add to queue

47 plays

Play

Play Next

Add to queue

48 plays
Aziza Brahim: La Tierra Derrama Lágrimas (taken from 'Mabruk')


Nabil Othmani: Djanet (taken from 'Tamghart In')


Faris & Terakaft: Derhan Alkher (taken from 'Imeslan N Essouf')


V/A 'Ishumar 2, New Tuareg Guitars'
A collection of music of the Sahara..

The idea behind the collection is to use music as a media for bringing to the attention of the Western public information about the conditions of life (or survival) of the Saharan people, citing, amongst other things, their political, climatic and social circumstances. Much of this information, such as the obscure policies of France in Africa, is not covered by mainstream media.

In addition to discovering good music, we want to offer "smart records" to those who wish to go further, and to break a few folk clichés inherited from colonisation (for example, the blue man on his camel).

Our CDs are always accompanied by booklets rich in detail (including in download format). We have used the expert knowledge of anthropologists, ethnologists, historians, activists etc to provide the in depth knowledge that we wish to share.

At an economic level, we wish to provide a means to allow these artists and their families to live a better life through their music.

Reaktion is structured as an association, based on volunteerism. The money gained is used to pay royalties to the artists (which are well above the conventional label standard) and self-finance our projects. This simple and chargeless system allows us to work outside the usual marketing structure of the music industry as we have no obligation to produce results.

We are also developing sales by download only, which means we can afford to invest more of our capital in our artists. It also makes it possible for us to release more recordings, including those with low commercial potential, intended for people interested in the subject rather than the mass market.

In artistic terms, we do not want to format the artists to Western tastes as we see so often with "world music". Instead, our dream is that through information, Westerners can adapt themselves toward the music and way of life of these populations.

Tamasheq.net - the Tuareg Music website

During the preparatory work for the compilation 'Ishumar', we realised how difficult it was to find information about Tuareg music, with the exception of leading bands like Tinariwen or Tartit. That is how we came upon the idea of creating a site that would be like a large database of artists and recordings. The site is collaborative and we encourage everyone to share their knowledges with the community.

In addition to the musical aspect, we offer a selection of narratives, links to related websites, biographies ,filmographies, and a glossary explaining some musical terms. This is a multimedia site with hundreds of titles streamed on Radio Tamasheq and a selection of videos to be watched on TV Tamasheq.

We also develop our own content with a few interviews with musicians made specifically for tamasheq.net.

Finally, the online shop offers a small selection of CDs, DVDs, books and mp3s, many of which can't be found anywhere else.

'Imidiwan' - the radio show

Radio show in french broadcasted on the algerian webradio Radio Dzair, and as a podcast on iTunes.
Listen to the last radio shows:

.. ..
All our productions (CD/digital) can be bought on www.re-aktion.com and on all the legal platforms



AZIZA BRAHIM: Mabruk (CD + digital)
Western Sahara - Sahrawi - 2012. 14 tracks from the new voice of Sahrawis.



SONGS FOR DESERT REFUGEES (CD + digital)
Mali - Niger - Algeria - Tuaregs - 2012. Benefit compilation with Tinariwen, Terakaft, Tamikrest, Bombino... 12 tracks



TADALAT : Aguel'hoc (digital)
Mali - Tuaregs - 2012. Digital EP. 5 tracks



FARIS : Imeslan N Essouf (digital)
Algeria - Tuaregs - 2011. Digital EP. 5 tracks



FARIS & TERAKAFT: Derhan Alkher (digital)
Mali/Algeria - Tuaregs - 2011. Digital single. 2 tracks



IBRAHIM DJO EXPERIENCE: Azeman (CD+digital)
Mali/France - Tuaregs - 2011. First studio album. 10 tracks



ISHUMAR 2, new tuareg guitars (CD+digital)
Mali/Niger/Algeria - Tuaregs - 2010. 12 bands : Nabil Othmani, Atri n'Assouf, Amanar, Kel Assouf...



AMANAR: Alghafiat (digital)
Mali - Tuareg - 2010. First album by the most popular band of Kidal. 10 tracks.



BAMBINO: Agamgam 2004 (digital)
Niger - Tuareg - 2010. First recording by Bambino, unplugged around the campfire. 10 tracks.



NABIL OTHMANI: Tamghart in (CD + digital)
Algeria - Tuareg - 2010. First solo album by Baly Othmani's son. 13 tracks.



NABIL OTHMANI: Elle m'a dit (digital)
Algeria - Tuareg - 2010. Digital EP including the french version of "Ahloumaq at" + 2 instrumental versions.



TERAKAFT: Live 2008 n(digital)
Mali - Tuareg - 2009. 6 tracks recorded live in Europe, including 2 unreleased tracks.



AZAWAD: Live 1999 (digital)
Mali - Tuareg- 2009. Tinariwen's first concert outside Africa. 6 tracks.



AZIZA BRAHIM: Mi Canto (digital)
Western Sahara - Sahrawi - 2009. 5 tracks from the new voice of Sahrawis.



ISHUMAR, music of the tuareg resistance (CD+digital)
Mali/Niger - Tuaregs - 2008. 12 tracks, 10 bands : Tinariwen, Terakaft, Toumast, Etran Finatawa...
Genre: Afro-beat / Blues / Roots Music

Location Lyon, Sélectionne ta région., Fr

Profile Views: 71932

Last Login: 12/3/2012

Member Since 1/13/2008

Website www.re-aktion.com

Record Label Reaktion

Type of Label Indie

Bio

Members

Influences

Sounds Like