Play

Play Next

Add to queue

1,409 plays

Play

Play Next

Add to queue

1,119 plays

Play

Play Next

Add to queue

1,219 plays
Genre: Death Metal

Location Perth, Western Australia, Au

Profile Views: 22137

Last Login: 6/9/2012

Member Since 6/30/2007

Record Label Unsigned

Type of Label Unsigned

Bio

.. ...... .. .. .. .. .. ...... .. .. .. .. .. .. .......... .. .. .... Nails Of Imposition was conceived in mid 2007 by Brendan Nock (Drums), Brett White (founding vocalist) and Val Macukat (guitar) with a vision of creating brutal yet technical death metal. The band immediately began seriously rehearsing. Potential material was quickly surfacing and the band sought other prospective death heads to join arms. Over the next year the band experienced numerous member changes, including the exit of founding member Brett due to musical differences. Brendan and Val continued to write, and by August 2008 the band found a consolidated line-up in Chris Henderson (Guitar), Jared Thornton (Bass) and Matt Goodwin (Vocals). With a shared vision, combining old school influences with modern brutality and technicality, more material was rapidly written and by November 2008 Nails of Imposition began playing live. In the brief period following the band played a plethora of shows, to an extremely positive response. Energised, Nails of Imposition has been determined to continue to push this brutal juggernaut further and in early 2009 recorded their first demo with Southern Darkness Recordings. PREPARE TO BE NAILED .. .. .. .. ..

Members

.... ..Matt Goodwin .... - Vocals ...... .... ..Brendan Nock ....- Drums...... .... ..Val Macukat .... - Guitars...... .... ..Jared Thornton .... - Bass...... .... ..Chris Henderson .... - Guitars.... PHOTOS BY ORIGINAL SIN

Influences

Tech Death Metal. Suffocation, Cryptopsy, Deaden, Deeds of Flesh, Cannibal Corpse, Dying Fetus, Blood Red Throne, Cephalic Carnage, Vile, Meshuggah, Septycal Gorge, Morbid Angel, Death, Nile.................................................

Sounds Like

an abortion
No recent updates in this category.
Why not...
Bio:
..
| | |
| --- | --- |
| | |
Nails Of Imposition was conceived in mid 2007 by Brendan Nock (Drums), Brett White (founding vocalist) and Val Macukat (guitar) with a vision of creating brutal yet technical death metal. The band immediately began seriously rehearsing. Potential material was quickly surfacing and the band sought other prospective death heads to join arms. Over the next year the band experienced numerous member changes, including the exit of founding member Brett due to musical differences. Brendan and Val continued to write, and by August 2008 the band found a consolidated line-up in Chris Henderson (Guitar), Jared Thornton (Bass) and Matt Goodwin (Vocals). With a shared vision, combining old school influences with modern brutality and technicality, more material was rapidly written and by November 2008 Nails of Imposition began playing live. In the brief period following the band played a plethora of shows, to an extremely positive response. Energised, Nails of Imposition has been determined to continue to push this brutal juggernaut further and in early 2009 recorded their first demo with Southern Darkness Recordings. PREPARE TO BE NAILED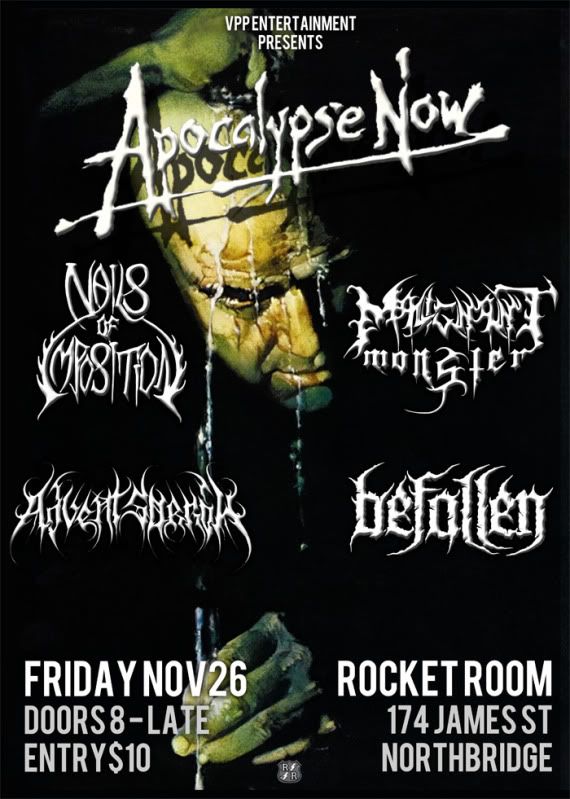 Member Since:
June 30, 2007
Members:
Matt Goodwin
- Vocals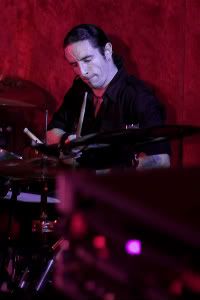 Brendan Nock
- Drums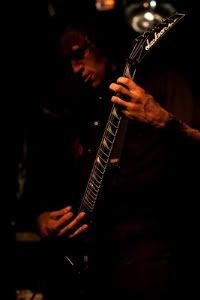 Val Macukat
- Guitars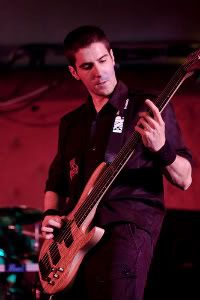 Jared Thornton
- Bass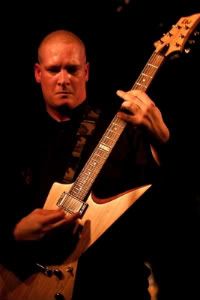 Chris Henderson
- Guitars
PHOTOS BY ORIGINAL SIN
Influences:
Tech Death Metal. Suffocation, Cryptopsy, Deaden, Deeds of Flesh, Cannibal Corpse, Dying Fetus, Blood Red Throne, Cephalic Carnage, Vile, Meshuggah, Septycal Gorge, Morbid Angel, Death, Dillinger Escape Plan, Nile.................................................
Sounds Like:
an abortion
Record Label:
Unsigned