Genre:

Stand-Up / Alternative / Female

Website

seattlecomedycompetition.com

Bio

The Seattle StandUp Comedy Competition began before there was even a comedy club in Seattle - 1980! Been held every year since. The first winner was an actor/comedian/dancer named David Silverman - a name you probably wouldn't know unless you lived in Seattle and was a fan of theater and cabaret. But a semi-finalist that year was a young Canadian comic named RYAN STILES, who went on to become a member of the Expo 86 Second City company, and then. . ."the rest is history" - or something like that.
Anyway, here's how it works: see the "upcoming gigs" list? The first 6 nights are Preliminary Round 1. 15 or 16 comics, 5 minutes each. 3 judges per night, different ones each night. We throw out your lowest scoring night, then add up the scores. The top 5 for the week make the Semis and earn some cash. Then we repeat the process with a second group of comedians. Week 1 is Wednesday-Monday, Week 2 runs Tuesday-Sunday. That's so we can have "Industry Nights" on Monday and Tuesday, visiting talent execs can see everybody. Then - 6 nights of SemiFinals - the top 5 from each week, 10 minutes each, 6 nights. The top 5 from that group move on to the finals, which start the Tuesday night before Thanksgiving. Thanksgiving day off, then Friday, Saturday, and ending on Sunday. 15-20 minutes, $5000 cash first place.

Members

Producer: Ron Reid
Executive Producer: Jon Fox
Webmaster Wally "Pyroboy" Glenn
Talent Director/Scorekeeper Peter Greyy Production Associate - Administration Rosalie Gale Production Associate - Lizzy Pilcher Big help - Pavel Simsa

Influences

This whole thing was invented by Jon and Anne Fox - and Frank Kidder - in San Francisco in 1976. That was the year that ROBIN WILLIAMS came in 2nd, unknowingly starting a trend that 2nd place usually meant career glory was not too far down the road.
Most recent example - former runner-up DANE COOK.
And while the Seattle Comedy Competition hasn't yielded as many stars of the magnitude of San Fran's, it has seen a ton of comedy talent come through over the years. AISHA TYLER; PATTON OSWALT; BRIAN POSEHN; TY BARNETT; TOM COTTER; and, of course, our late and loved MITCH HEDBERG (check out the list across the page)
And from that little contest in little bars in 1980, it has grown into a touring festival, with 23 shows in 26 days, in 17 different venues in cities throughout the Pacfiic Northwest.
The production staff logs about 1000 miles a week in November; although the driving conditions are a lot better than they used to be, thanks to global warming and continental climate shift.
About me: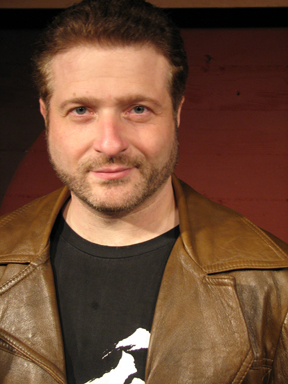 Los Angeles comedian Tommy Savitt is a former attorney turned standup comic. He was a Seattle Comedy finalist in 2004, and the 2007 winner of the Boston comedy Festival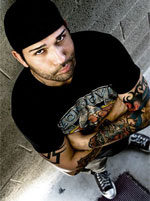 Salt Lake City-based comedian Marcus, the artist formerly known as "Marcus, the Man of 1000 Voices," is the latest to wear the crown, having defeated all comers in the 2007 Seattle Comedy Competition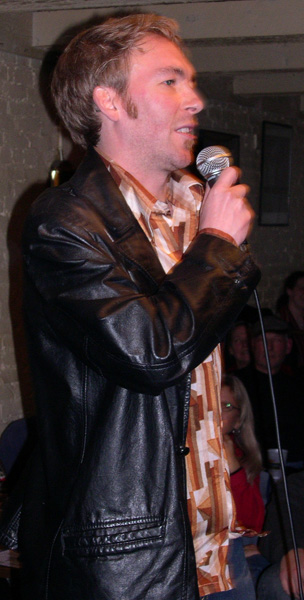 Canadian DAMONDE TSCHRITTER was the winner of The 27th Annual Seattle International StandUp Comedy Competition, joining a distinguished field of Former winners including Edinburgh Festival favorites DAVID CROWE and DWIGHT SLADE, MATT WEINHOLD, TOM COTTER, and the late legendary MITCH HEDBERG, among others.

Check out the Seattle Comedy Competition Website: seattlecomedycompetition.com

Here are some of our alumni:


Aisha Tyler


Auggie Smith


D.J. Hazard


David Crowe


Darryl Lenox


Mitch Hedberg


Patton Oswalt

Who I'd like to meet:
YOU! The audience - comedy fans. The reason this Event has taken the shape that it has over the past few years is that we love bringing great comedy to your town. If you live within driving distance of Seattle, Puyallup, Tacoma, Kirkland, Bremerton, Bellingham, Centralia, Bow (Bow!), Ellensburg, even Walla Walla and Vashon Island, there's a Seattle Comedy Competition show near you.
And at the end of the year - The Best of The Seattle Comedy Competition New Year's Eve Comedy Galas in Everett, Kirkland, and Bremerton.
If you'd like to meet us - or need more information, please contact Producer Ron Reid - (206)930-9973 or ron@comedyunderground.com Or go to our website - it will have alll the shows listed, with times and hot "buy tickets now" links. Plus picture and bios of all the comedians. Looking forward to seeing you at a show! 29th Annual Seattle International StandUp Comedy Competition
See a detailed blog of last year's Competition!

Status:

Swinger

Here for:

Networking

Hometown:

Seattle

Orientation:

Not Sure

Religion:

Other

Zodiac Sign:

Scorpio

Drink:

Yes

Occupation:

World's Greatest Comedy Competition
General

2008 Comedy Competition Winner Tommy Savitt

2007 Comedy Competition Winner Marcus
2006 Seattle Comedy Competition winner Damonde Tschritter signs a cat up for Facebook