Play

Play Next

Add to queue
Play

Play Next

Add to queue

507 plays

Play

Play Next

Add to queue

9,025 plays

Play

Play Next

Add to queue

2,819 plays

Play

Play Next

Add to queue

197 plays

Play

Play Next

Add to queue

311 plays
Genre: Experimental / Progressive / Reggae

Location BOSTON/Cape Cod, Massachusetts, US

Profile Views: 55512

Last Login: 11/1/2011

Member Since 4/24/2005

Website www.shangoaxe.com

Record Label For Booking Contact- samzimma@gmail.com

Type of Label Indie

Bio

Shango Axe has successfully created an original brand of reggae by taking advantage of their diverse musical backgrounds. Their mix of experimental dub jams, hip-hop infused dance hall, and roots reggae has enthralled a wide span of music lovers. Shango Axe has had the privilege and honor of sharing the stage with such reggae greats as Burning Spear, Jimmy Cliff, Beres Hammond, Luciano, Yellow Man, Sizzla, Sanchez, Steven Marley & Eek-A-Mouse among others. .......... ..CDBABY LINK for SHANGO AXE: ...... .. ........ .. --> Facebook Badge START -->..Sam Zimmerman's Profile..............Create Your Badge.... --> Facebook Badge END --> Toussaint the Liberator-- All Summer For REAL!!!!! check him out at this site--http://www.reverbnation.com/toussainttheliberator-- or on our page, singing --SYSTEM--or on Soulive's album "No Place Like Soul!!!! Shango Axe and the crew, we will also be having special guests performing tis Summer: Sister Debbie & Rango you can find her at --www.myspace.com/disndatband as well as more special events to come!! Blessings and respect see you there!!! .. ................

Members

..Michael, George, Jon, Jake, Brian, Cory, Aaron, Sam, Tommy, Glen, Toussaint, Shakka, Todd, Brandon, Tim, Justin, .. .. .. ...... ...... ..

Influences

Steel Pulse, Gregory Isaacs, Half Pint, Barrington Levy, Bob Marley, Capleton, Sister Carol, Warrior King, Mighty Diamonds, Sublime, Marley Bros, Groundation, king tubby, Wayne Smith, Long Beach Dub All-Stars, Rocker T, Jimi Hendrix, Freakdaddy, Dumbluck, jg marley, Yellow Man, Sizzla, Beenie Man, Red Hot Chili Peppers, Santana, Buju Banton, Linton Kwesi Johnson, Jacob Miller, Inner Circle, EEk a mouse, UB40, Easy-Star All Stars, Ini Kamozi, Sly & Robbie, Peter Tosh, Bunny Wailer & the Wailers, John Brown's Body, Big youth, Buring Spear, Cocoa Tea, Junior Kelly, Dawn Penn, Dilinger, Dr. Israel, James Brown, Everton Blender, Israel Vibrations, Jimmy Cliff, KRS one, Tribe Called Quest, Common, The Police, Sluggy Ranks, Three Plus, Ziggy Marley, Herbie Hancock, Stevie Wonder, Abasinians, Frank Zappa, Mingus, Sam precop, Horace Andy, Congos, Sublime, Peter Tosh, Jimmy Cliff, Shaba Ranks, ,Sanchez,Dennis Brown etc.

Sounds Like

CONTACT FOR -----STUDIO Z----- REMIXES OF OWR OWN MUSIC OR IF YOU WANT A REMIX OF ONE OF YOUR OWN SONGS! ********************** EMAIL------SAMZIMMA@GMAIL.COM ------ also Full Protools Recording/Mixing and mastering services provided----- serious inquiry only please ------
No recent updates in this category.
Why not...
05:18 | 394 plays | Dec 6 2006
Bio:
Shango Axe has successfully created an original brand of reggae by taking advantage of their diverse musical backgrounds. Their mix of experimental dub jams, hip-hop infused dance hall, and roots reggae has enthralled a wide span of music lovers. Shango Axe has had the privilege and honor of sharing the stage with such reggae greats as Burning Spear, Jimmy Cliff, Beres Hammond, Luciano, Yellow Man, Sizzla, Sanchez, Steven Marley & Eek-A-Mouse among others.

CDBABY LINK for SHANGO AXE: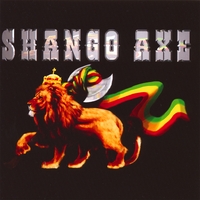 .. --> Facebook Badge START -->
Sam Zimmerman's Profile
Create Your Badge
.. --> Facebook Badge END --> Toussaint the Liberator-- All Summer For REAL!!!!! check him out at this site--
http://www.reverbnation.com/toussainttheliberator
-- or on our page, singing --SYSTEM--or on Soulive's album "No Place Like Soul!!!! Shango Axe and the crew, we will also be having special guests performing tis Summer: Sister Debbie & Rango you can find her at
--www.myspace.com/disndatband
as well as more special events to come!! Blessings and respect see you there!!! ..

Member Since:
April 24, 2005
Members:
Michael, George, Jon, Jake, Brian, Cory, Aaron, Sam, Tommy, Glen, Toussaint, Shakka, Todd, Brandon, Tim, Justin,
Influences:
Steel Pulse, Gregory Isaacs, Half Pint, Barrington Levy, Bob Marley, Capleton, Sister Carol, Warrior King, Mighty Diamonds, Sublime, Marley Bros, Groundation, king tubby, Wayne Smith, Long Beach Dub All-Stars, Rocker T, Jimi Hendrix, Freakdaddy, Dumbluck, jg marley, Yellow Man, Sizzla, Beenie Man, Red Hot Chili Peppers, Santana, Buju Banton, Linton Kwesi Johnson, Jacob Miller, Inner Circle, EEk a mouse, UB40, Easy-Star All Stars, Ini Kamozi, Sly & Robbie, Peter Tosh, Bunny Wailer & the Wailers, John Brown's Body, Big youth, Buring Spear, Cocoa Tea, Junior Kelly, Dawn Penn, Dilinger, Dr. Israel, James Brown, Everton Blender, Israel Vibrations, Jimmy Cliff, KRS one, Tribe Called Quest, Common, The Police, Sluggy Ranks, Three Plus, Ziggy Marley, Herbie Hancock, Stevie Wonder, Abasinians, Frank Zappa, Mingus, Sam precop, Horace Andy, Congos, Sublime, Peter Tosh, Jimmy Cliff, Shaba Ranks, ,Sanchez,Dennis Brown etc.
Sounds Like:
CONTACT FOR -----STUDIO Z----- REMIXES OF OWR OWN MUSIC OR IF YOU WANT A REMIX OF ONE OF YOUR OWN SONGS! ********************** EMAIL------SAMZIMMA@GMAIL.COM ------ also Full Protools Recording/Mixing and mastering services provided----- serious inquiry only please ------
Record Label:
For Booking Contact- samzimma@gmail.com