No recent updates in this category.
Why not...
Kate Bornstein hasn't earned any badges yet... have you?
General

I adopted a cute lil' death fetus from Fetusmart! Hooray fetus!

my interests are death and travelling

plus i'm a total mac geek, and i love photography and photoshop...

Music

laurie anderson,

chris williams

,

phranc

,

tegan and sara

,

katastrophe

,

juba

,

jenro

,

scarletto

,

shirley manson

,

rasputina

,

dresden dolls

,

one ring zero

,

beatles

,

hans zimmer

,

mozart

,

tchaikofsky

,

the new orleans ragtime orchestra

,

fatboy slim

,

jill sobule

,

the monkees

,

combustible edison

,

enya

,

any playlist by martin scorsese

,

gwen stefani

,

madonna

,

carl stalling

,

claudia schmidt

,

carly simon (i have always had such a crush on carly simon)

,

flaming lips

,

abba

,

andre popp

,

the andy stein blue five

,

the beau hunks

,

the chemical brothers

,

paul simon

,

peter paul & mary

,

elton john... so many more... i love music but i don't have a language for it.

Movies

all that jazz,

to kill a mockingbird

,

true romance

,

the seven samurai

,

pulp fiction

,

breakfast at tiffanys

,

cabaret

,

bound

,

the fifth element

,

nashville

,

the nun's story

,

the long kiss goodnight

,

some came running

,

v for vendetta

,

jaws

,

galaxy quest

,

serenity

,

matrix trilogy

, off the map

Television

buffy the vampire slayer,

star trek (original series

,

next gen

,

DS-9

,

the first couple of seasons Voyager

,

Enterprise season one)

,

the daily show with jon stewart

,

the colbert report

,

south park

,

grey's anatomy

,

the sopranos

,

eastenders

,

firefly

,

veronica mars (haven't seen season two yet)

,

er

,

most all law & orders will get my attention on a bad night

,

and the dog whisperer. haven't watched but plan to watch from the dvds soon: charmed

,

deadwood

Books

This summer reading list... .. finished and highly recommended: The Lipschitz Six or Two Angry Blondes by T Cooper, Birds in Fall by Brad Kessler, The Astonishing X-Men by Joss Whedon and John Cassaday, Jokes and the Unconscious: A Graphic Novel by Daphne Gottlieb, Diane DiMassa (Illustrator), Fun Home by Alison Bechdel, Teen Dreams : Reading Teen Film and Television from 'Heathers' to 'Veronica Mars', by Roz Kaveney and The Last of Her Kind by Sigrid Nunez. Plus, I've been working through Y: The Last Man by Brian K. Vaughan, and Fables by Bill Willingham.

Coming up on my list are: The Night Watch by Sarah Waters, The Courageous Follower by Ira Chaleff, and the zine/book Navigating the Space Between Brilliance and Madness: A Reader & Roadmap of Bipolar Worlds -- assembled by the Icarus Project. Books that I leave around the house and by my bedside to read bits at a time: Dr. Tatiana's Sex Advice to All Creation by Olivia Judson, Venus Castina: Famous Female Impersonators Celestial and Human by C.J. Bulliet with illustrations by Alexander King, Grace and Grit: Spirituality and Healing in the Life and Death of Treya Killam Wilber, by Ken Wilber best memoir i've read to date: Man Without A Country by Kurt Vonnegut ...more book stuff to come

Heroes

Nicolai Tesla, Mark Twain, Audrey Hepburn, William S. Burroughs, Dalai Lama, Holly Hughes, Annie Sprinkle, Kurt Vonnegut, Tula, Christine Jorgenson, Sandy Stone, Marsha Botzer, Phil Donahue, Betty Dodson...
About me:
.. .. i'm an author and playwright and performance artist. i've written mostly postmodern gender theory, queer political rants, third wave feminist whatever and s/m porn when i've had time to do that. now, it seems i've written a self-help book for members of the radical left wing. it's called "hello, cruel world: 101 alternatives to suicide for teens, freaks, and other outlaws." and i'll have more up here about that sooner than later but for now, you can visit
http://www.hellocruelworld.net
fpr a sneak peek. it's taken me years to write this book, so that's pretty much what i'm about these days.
And please check out what some very neat people have to say about my shiny new book:
Hello, Cruel World
You can buy a copy at
www.sevenstories.com
or at
a local, independent bookstore!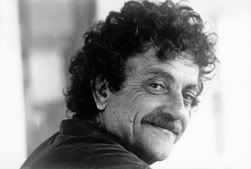 How lucky we are to have such a clear and intelligent writer who has had profoundly personal experiences with different identities, the subject of this first-rate book. —Kurt Vonnegut

Bornstein…shares nearly 60 years of her own strategies and struggles to stay alive in order to make it a little less difficult for the rest of us. —San Francisco Bay Guardian, Mattilda, a.k.a. Matt Bernstein Sycamore

Ultimately, Bornstein is offering up an entirely new world-view for the living. From finding a new way to say hello to finding the love of your life, this is a hopeful, compassionate, kind, yet ass-kicking book… —Gothamist.com, Rachel Kramer Bussel

A don't-hurt guide for anyone who's been tempted to give in to despair. —Time Out New York



Inspiring and life affirming, Hello, Cruel World is the kind of book that empowers us to fight for ourselves, and for one another.
—Rosie O'Donnell

I realize Kate Bornstein is trying to save teenagers — the beautiful weirdos on whom the fate of our future rests—but if her book gets into the wrong hands, she might inadvertently save a whole lot of adults too. —Carol Queen, Founding director, Center for Sex & Culture

I'm absolutely crazy about Hello Cruel World. Kate's wisdom, humor and non-judgmental approach to survival is brilliant. —Betty Dodson, PhD, Author of Sex For One

Give this book to someone you love, or to someone you're afraid of losing (even if it's yourself). Hello, Cruel World will do no less than save lives. —T Cooper, author of "Lipshitz Six, or Two Angry Blondes"

A sassy and smart how-to book for all those who want to love life, even when it betrays, disappoints, and otherwise acts unworthy of your heart. —Peggy Phelan, The Ann O'Day Maples Chair in the Arts and Professor of Drama and English, Stanford
Check out these links to interviews with Kate Bornstein, author of
Hello, Cruel World
:
Conversation with Susie Bright on her blog
..
Listen to Kate on Feast of Fools Podcast!
The Gothamist with Lusty Lady Rachel Kramer Bussel
Who I'd like to meet:
the
other
people i am interested in meeting are sex positivits, educators, gender celebrants, new age adherents, taoists, sex workers, philosphers, artists and geeks of all media, and other radical lefties and sweet freaks of all ages. i want to be part of a present and visible coalition of the far left to balance the present and visible bullies of the far right. i'd also like to meet any publicly-elected politicians, or those seeking election, who welcome the radical left wing (as above) as legitimate constituents. i'd love to help get you elected any way i could. i'd like to meet people who are sick and tired of "no child left behind" being based only in reading, writing, and arithmetic. what about the children left behind for being different? what about the rising teen suicide rate? do people honestly believe that's down to f*cking test results? so, i'd like to meet people who wanna get together and take care of the children that"no child left behind" leaves behind. i wanna meet you. let's do something.
Status:

In a Relationship

Here for:

Networking

Hometown:

Fargo, ND

Orientation:

Not Sure

Religion:

Taoist

Zodiac Sign:

Pisces

Children:

Proud parent

Smoke / Drink:

No / No
Brown University

Providence, RI

Graduated:

1969

Student status:

Alumni

Degree:

Bachelor's Degree

Major:

Theater Arts

Clubs:

Sock & Buskin, Brownbrokers

1965 to 1969

The Pennington School

Pennington, NJ

Graduated:

1965

Student status:

Alumni

Degree:

High School Diploma

1963 to 1965