Play

Play Next

Add to queue
Play

Play Next

Add to queue

2,768 plays

Play

Play Next

Add to queue

1,422 plays

Play

Play Next

Add to queue

2,255 plays

Play

Play Next

Add to queue

985 plays

Play

Play Next

Add to queue

753 plays
Bio:
OFFICIAL CAPTAIN SENSIBLE WEBSITE.
Ladies and Gentlemen..... until now my 2 wonderful 80s A+M albums have been unavailable on CD but those lovely people at Cherry Red Records have plucked them out of obscurity and restored them to their former glory.
Any synth buff worth his salt could easily name the years these records were made as they are full of classic early 80s synth sounds:
Linn LM-1
Roland Jupiter 8
Prophet 5
Oberheim OBX

Oh, and occasionally they let me play a bit of guitar too!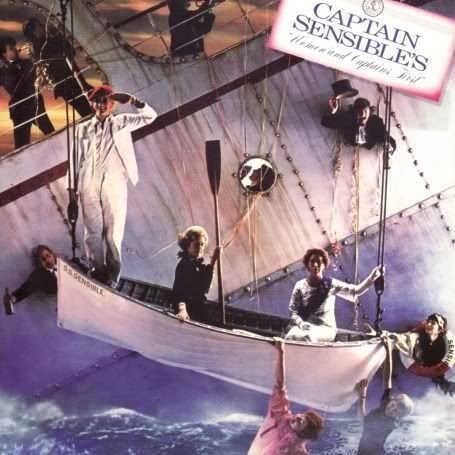 Needless to say, I'm thrilled so I've helped out with the sleeve notes and rummaged through my drawers for some fun photos from way back and I have to say that I am EXTREMELY happy with the results.
I've also added quite a few interesting bonus tracks - some of which are a trifle off the wall it has to be said (Damned on 45 anybody?) so, if you fancy hearing some of my 80s recordings with genius producer Tony Mansfield click the button below. Cheers playmates!
------------------------------------------------------
Oh, and I also play in a pretty good band called the Damned.... did I mention that?
Anyway, for those that don't know - we are not the most prolific of artistes in terms of releasing albums so the surfacing of last years SO, WHO'S PARANOID? was quite an event in Damned terms.
It's a heady concoction of garage punk, psychedelia and goth and has proven there's life in the old dog yet.
Try and get hold of a copy if you can.... there's a few real surprises on there I can assure you! Click the cover.
---------------------------------------------------------
......
Captain Sensible has 15855 friends.