Play

Play Next

Add to queue
Play

Play Next

Add to queue

502 plays

Play

Play Next

Add to queue

262 plays

Play

Play Next

Add to queue

6,076 plays

Play

Play Next

Add to queue

1,240 plays

Play

Play Next

Add to queue

298 plays
Genre: Punk / Rock / Thrash

Location Oxford, Mississippi, US

Profile Views: 53263

Last Login: 6/18/2012

Member Since 10/7/2004

Website http://www.tuffluvs.com

Record Label New Art School Records

Type of Label Major

Bio

...... .. .. .. .. .. .. .. .. .................... .. .. New ..Sleazegrinder review.. .. .. .. .. .. .. .. .. .. .. .. .. .. .... .."Party Dudes" on CD if you wanna get it.. .. also available @ Be-Bop Record Shop .. .. Only Jackson, Mississippi could have given birth to Tuff Luvs. It's a city whose mayor, Frank Melton, may or may not be a felon. It's a city that's buildings and infrastructure slowly crumble as an ineffectual city council struggles to revitalize. It's a city where the traditional values of the old South collide daily with the modern ideas of the new millennium. Here, in the heart of this struggling city, live five friends who make up the rock band Tuff Luvs who knew only one way to escape the constant disappointments of modern urban living — to rock hard, party hard and generally be awesome. But first, those five had to come together. In 2001, vocalist and guitarist Mike Rushing dreamed of fronting an obnoxious punk rock band in the tradition of his heroes. Joined by guitarist Brad Walker, bassist Tiny and drummer Murph Caicedo, he formed Tuff Luvs, who made a racket at house shows and bars fueled by pure punk attitude. After a few shows Caceido and Tiny left the picture, and Walker moved to drums while bassist Daniel Welch of local band Raw Deals and Atomic Brains joined, making Tuff Luvs a three-piece. From 2002-2004 they played raucous and shambolic shows at Jackson clubs like W.C. Don's, and soon became Jackson's most hated band, a distinction they wore like a badge of honor. It wasn't until late 2004 that the band's current powerhouse five-piece lineup came together, when Jackson guitarist Carey Miller, a former member of teenage punk band The Eunuchs, bummed over the dissolution of his band The Dolts, decided to join the band of the guys he hung out with all the time anyway. Miller joining was incentive enough for original drummer Caicedo to rejoin the fold, and with Walker moving to third guitar, Tuff Luvs had assembled a monolithic three-guitar attack that began to evolve the band's sound from its snotty punk roots to a heavier, rock 'n' roll sound colored by Miller's garagey guitar leads. During one of the fivesome's first road jaunts together in 2005, at a particularly drunken and chaotic show in Ft. Lauderdale, Fla., the band met local promoter Dominic Siriani, who was just starting to get his record label New Art School off the ground. Impressed by the band's music and attitude and bewildered by their near-cartoonish southern boy behavior, Dominic agreed to release their debut 7" on his label. The Heartburn EP was issued in December 2005, and the band kicked off 2006 by a return trip to Florida, playing shows supporting Atlanta's Black Lips, including the second annual Florida's Dying Chili Cook Off in Orlando and a record release party at the legendary Churchill's in Miami. The ultimate mission in Miami, though, was to record tracks for a full-length for New Art School at local studio The Tone Zone. With just one day to record and the following afternoon to track vocals, Tuff Luvs miraculously bashed out a 10-song LP in record time with the aid of wizard-like producer Tracy ?. The result is Tuff Luvs debut full-length Party Dudes, 10 songs and 26 minutes of pure rock pleasure featuring oughta-be hits like the title track (which details the band's laid-back southern philosophy of life), the sexual frustration anthem "Put It in Your Throat," the powerful punk blast "Black and Blue," the loser anthem "Unemployed," the spine-tingling pop nugget "One Way Ticket" and the stoner punk opus "You Couldn't Pay Me." Party Dudes has already led Miami scene legend Chuck Loose to designate it "the best party album of 2007." Back home in Jackson, the five members of Tuff Luvs continue to eke out their rent payments at their jobs, blow minds at shows whenever possible and, of course, party. So … you know you ain't got nothing to do, so throw on Tuff Luvs latest CD and party with the party dudes! .."This is great. Part Supersuckers (during some of the slower, groove-heavy jams) and part Marked Men (actually, make that a skuzzier Marked Men), that, while may be all about partying, ultimately focuses on the rock. Very recommended." — Razorcake .. .. .. ....DOWNLOAD SONGS from the CD HERE!.. .... .. ......

Members

................Listen Now!.. ~ ..Meet The DJ's!.. ~ ..The Schedule!.. ~ ..Live Chat!.. ~ ..Sign Up!.......... ...... .. ....Mike Rushing.. vocals, guitar.. ....Brad Walker , bass, backing vocals ......Carey Miller lead guitar, vocals .. * ......Murph - Drums

Influences

PBR, drugs, rockin roll, inside jokes, & SPARKS!! .. ........Click to zoom in on my visitor map!......

Sounds Like

Lynard Skynard meets Chuck Berry meets the Ramones. .. .. ..Put It In Your Throat.. .. .. .. width="425" height="350">...... .. .. .. ....>
No recent updates in this category.
Why not...
Bio:
New Sleazegrinder review

.. .. .. .. .. .. .. .. .. .. .. ..
"Party Dudes" on CD if you wanna get it
also available @ Be-Bop Record Shop

Only Jackson, Mississippi could have given birth to Tuff Luvs. It's a city whose mayor, Frank Melton, may or may not be a felon. It's a city that's buildings and infrastructure slowly crumble as an ineffectual city council struggles to revitalize. It's a city where the traditional values of the old South collide daily with the modern ideas of the new millennium. Here, in the heart of this struggling city, live five friends who make up the rock band Tuff Luvs who knew only one way to escape the constant disappointments of modern urban living — to rock hard, party hard and generally be awesome. But first, those five had to come together. In 2001, vocalist and guitarist Mike Rushing dreamed of fronting an obnoxious punk rock band in the tradition of his heroes. Joined by guitarist Brad Walker, bassist Tiny and drummer Murph Caicedo, he formed Tuff Luvs, who made a racket at house shows and bars fueled by pure punk attitude. After a few shows Caceido and Tiny left the picture, and Walker moved to drums while bassist Daniel Welch of local band Raw Deals and Atomic Brains joined, making Tuff Luvs a three-piece. From 2002-2004 they played raucous and shambolic shows at Jackson clubs like W.C. Don's, and soon became Jackson's most hated band, a distinction they wore like a badge of honor. It wasn't until late 2004 that the band's current powerhouse five-piece lineup came together, when Jackson guitarist Carey Miller, a former member of teenage punk band The Eunuchs, bummed over the dissolution of his band The Dolts, decided to join the band of the guys he hung out with all the time anyway. Miller joining was incentive enough for original drummer Caicedo to rejoin the fold, and with Walker moving to third guitar, Tuff Luvs had assembled a monolithic three-guitar attack that began to evolve the band's sound from its snotty punk roots to a heavier, rock 'n' roll sound colored by Miller's garagey guitar leads. During one of the fivesome's first road jaunts together in 2005, at a particularly drunken and chaotic show in Ft. Lauderdale, Fla., the band met local promoter Dominic Siriani, who was just starting to get his record label New Art School off the ground. Impressed by the band's music and attitude and bewildered by their near-cartoonish southern boy behavior, Dominic agreed to release their debut 7" on his label. The Heartburn EP was issued in December 2005, and the band kicked off 2006 by a return trip to Florida, playing shows supporting Atlanta's Black Lips, including the second annual Florida's Dying Chili Cook Off in Orlando and a record release party at the legendary Churchill's in Miami. The ultimate mission in Miami, though, was to record tracks for a full-length for New Art School at local studio The Tone Zone. With just one day to record and the following afternoon to track vocals, Tuff Luvs miraculously bashed out a 10-song LP in record time with the aid of wizard-like producer Tracy ?. The result is Tuff Luvs debut full-length Party Dudes, 10 songs and 26 minutes of pure rock pleasure featuring oughta-be hits like the title track (which details the band's laid-back southern philosophy of life), the sexual frustration anthem "Put It in Your Throat," the powerful punk blast "Black and Blue," the loser anthem "Unemployed," the spine-tingling pop nugget "One Way Ticket" and the stoner punk opus "You Couldn't Pay Me." Party Dudes has already led Miami scene legend Chuck Loose to designate it "the best party album of 2007." Back home in Jackson, the five members of Tuff Luvs continue to eke out their rent payments at their jobs, blow minds at shows whenever possible and, of course, party. So … you know you ain't got nothing to do, so throw on Tuff Luvs latest CD and party with the party dudes!

"This is great. Part Supersuckers (during some of the slower, groove-heavy jams) and part Marked Men (actually, make that a skuzzier Marked Men), that, while may be all about partying, ultimately focuses on the rock. Very recommended." — Razorcake




DOWNLOAD SONGS from the CD HERE!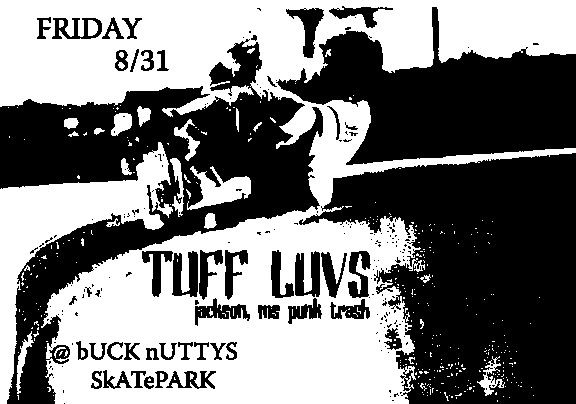 Member Since:
October 07, 2004
Members: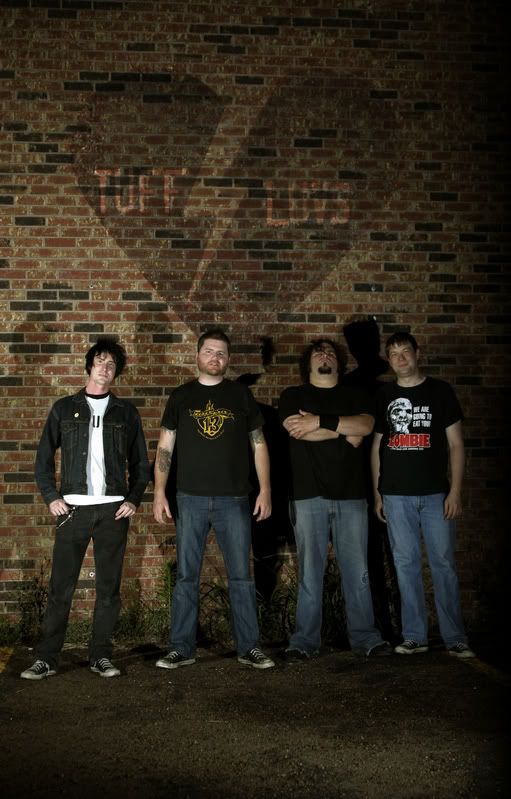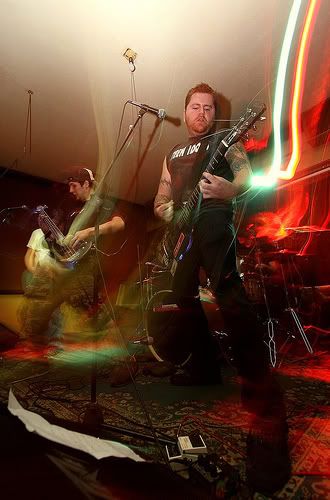 Mike Rushing
vocals, guitar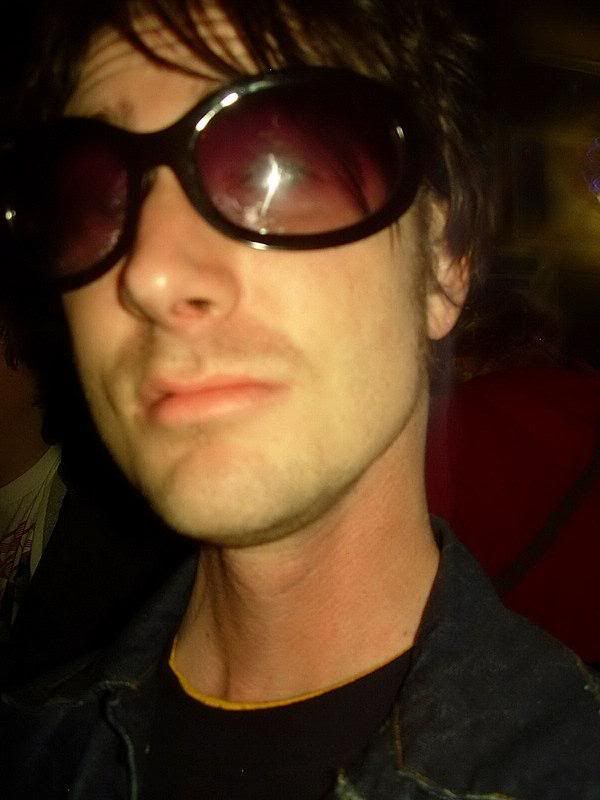 Brad Walker , bass, backing vocals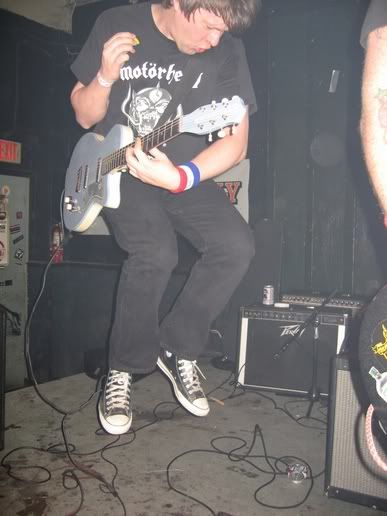 Carey Miller lead guitar, vocals
*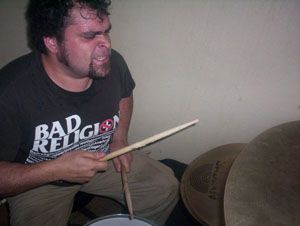 Murph - Drums
Influences:
PBR, drugs, rockin roll, inside jokes, & SPARKS!!

Sounds Like:
Lynard Skynard meets Chuck Berry meets the Ramones.

Put It In Your Throat

.. width="425" height="350">....>
Record Label:
New Art School Records
Label Type:
None