No recent updates in this category.
Why not...
About me: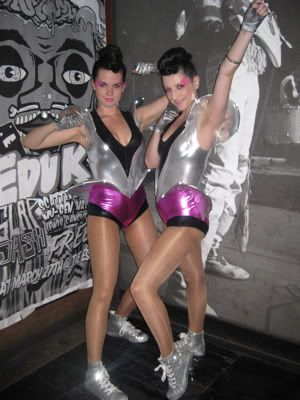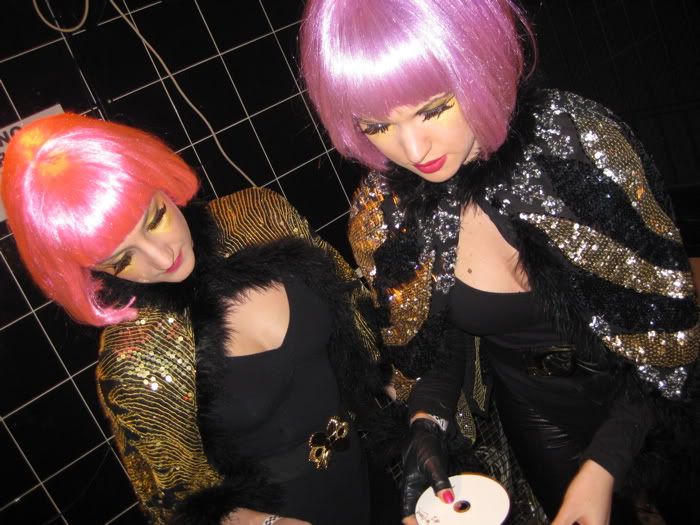 Melbourne's glamazons of dance and performance art "V DENTATAS" are back in town! Fresh off their UK tour this year, the V babes Jess and Sian wowed the crowds at both Glastonbury Festival UK, and Lovebox Festival in London. V Dentatas have been performing together around Melbourne and Sydney since early 2007. Both women come from dance and performance backgrounds, and as a freelance costume designer Jess also designs and makes all of their costumes. They bring epic dance moves, wild costumes and big hair to the stage and these ladies of feathers, fur and spandex are known for their original choreography as for their epic and detailed costuming. V Dentatas unique performance style cross references old school performance art, with mash ups of dance styles from jazz, African, hip hop to contemporary. 2010 has seen the V's return from a tour of the UK, dancing at the Snakepit and Stage at Glastonbury Festival, and performing at the Bearded Kitten stage at Lovebox Festival London. Early 2010 saw V Dentatas rock the Lilyworld stage as part of the Big Day Out 2010 tour, dancing with international acts Blowfly, DJ Porier and MC Zulu. They performed at the Big Day Out 100th show afterparty in Sydney, entertaining some of the worlds biggest music acts. V Dentatas danced for PEACHES as part of her guest DJ set at the Lilyworld, and were consequently invited by Peaches to dance with her onstage, as her tranimals, as part of her set at BDO. This year has also seen V Dentatas perform at boutique festival Boogie Festival, parade the streets of Melbourne as part of Moomba Festival, and a performance collaborate with Scattermusic Sound System at Golden Plains Festival. You can also catch them dancing for Scattermusic Sound System at their monthly Scattermusic nights at the Espy, St Kilda. ------- V Dentatas started out in 2007 as a Grotesque Burlesque Troupe within Melbourne's burgeoning underground Burlesque scene. Finding Burlesque a too restrictive performance style for their contemporary performance ideas, V Dentatas developed their performance and dance style into a unique blend of contemporary dance with envelope pushing themes, styles, costuming, makeup and lighting. Cross referencing old school performance art, with modern music and dance techniques while cleverly canvassing a witty and often ironic interpretation of post modernity. V Dentatas also hold DJ residencies at Street Party Nights including Fashion Keyboard and WOW. Combining their love of dance and music, V Dentatas have guest performered at many LP Launches and live shows including with Rat vs. Possum, There She Goes Again and The Rex Wicked. V Dentatas have also peformed at KINKY Burlesque, Barons Bourgeois Burlesque Bonanza, Kiss Kill Burlesque, Crystal Burlesque, and Sydney's Black Cherry. So grab ya fur or feathers, ya spandex, ya heels or ya sneakers, lock up your sons and check out all new acts by your truly, V Dentatas xoxo For more information regarding upcoming shows, Bookings and everything about the V Dentatas sublime world head to www.myspace.com/thevdentatas.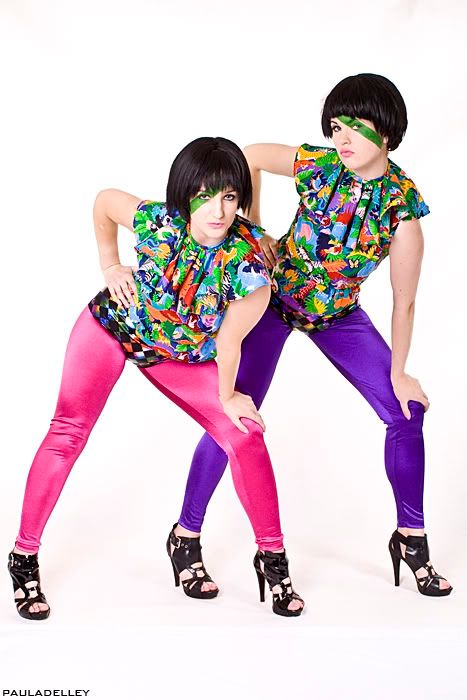 Who I'd like to meet:
Lou Reed, Karen O, Leopold von Sacher-Masoch, Beck, Madonna, Andy Warhol, AC/DC... ..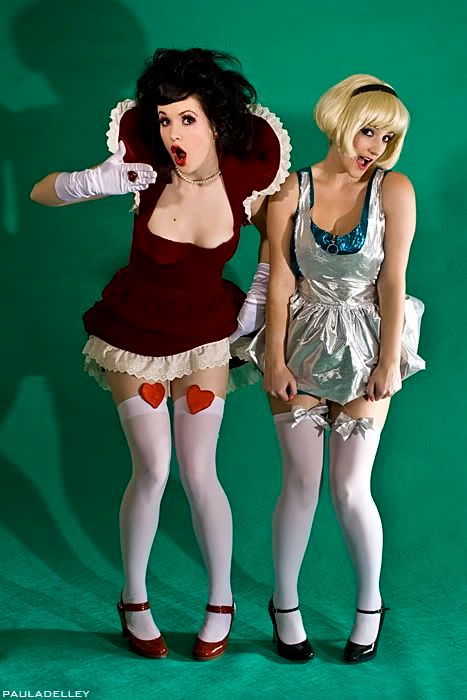 General

Dancing, Singing, Kissing, Glitter, Men, Jumpsuits, Suspenders, The Bunny Rabbit, Rips In Stockings, Being Highly Glamorous, Being Highly Flirtatious, Pussy Cats, Being Trashbags, Grey Goose Vodka, Cocktails, Barmen, False Eyelashes, My Little Ponies, Siju Designs, Glossy Red Lipstick, Porcelain Skin, Seduction, Bumpin' and Grindin', Alley Ways, Sweet Nothings, Lingerie, Fur Jackets, Champagne. ..

Music

Caspa

,

Peaches

,

Groove Armada

,

Etta James

,

Patti Smith

,

Santogold

,

Aphex Twin

,

Bjork

,

The Rolling Stones

,

Goldfrapp

,

Nick Cave and The Bad Seeds

,

The Velvet Underground

,

David Bowie

,

Madonna

,

PJ Harvey

,

The Human League

,

Brian Eno

,

Roxy Music

,

Blondie

,

LCD Soundsystem

, ScatterMusic SoundSystem...

Movies

Last Tango in Paris

,

Deep Throat

,

Cabaret

,

The Wizard of Oz

, Hard Candy...

Television

Twin Peaks

,

The Mighty Boosh

,

Never Mind the Buzzcocks

,

Sex and the City

, Queer as Folk. ..

Heroes
Status:

Swinger

Here for:

Networking, Dating, Serious Relationships, Friends

Zodiac Sign:

Virgo

Smoke / Drink:

Yes / Yes

Occupation:

Dance Troupe/Performance Artists
Jessica Daly Costume & Fashion Design
Play

Play Next

Add to queue

Play

Play Next

Add to queue