Play

Play Next

Add to queue
Genre: Breakbeat / Electronica / Experimental

Location Los Angeles, California, Un

Profile Views: 38452

Last Login: 7/17/2012

Member Since 8/14/2004

Website www.zaptra.com

Record Label None

Type of Label Indie

Bio

Zaptra is the stage name for electronic music producer, Art Paz. Zaptra began in 2004 in Los Angeles, CA with drum machine and acoustic guitar, but has since expanded to include a wide array of musical devices and software that characterize the layered and complex sound heard from his last two releases. The Rise Of The New Dawn EP (summer 2009) establishes some key elements that identify Zaptra: electric guitar and effects, synth strings sections, and often consistent groove aesthetic choices in producing drums and percussion. The subsequent full-length self-sitled album, "Zaptra" (May 2010), continues to explore the same ideas of groove and ambience ("Rise Of The New Dawn", "The Brightest Moon Light", "Diplomatic Panic"), but this album sees Zaptra explore more varied contexts for the synth and guitar combination, such as dance grooves ("Taking It All"), breakbeats ("Soon I Hope"), piano arrangement ("Passenger In The Night"), and processed vocals ("Enter", "The Wise"). Strong influences for Zaptra include Aphex Twin, Squarepusher, Radiohead, Boards of Canada, Björk, and Ulrich Schnauss. While Zaptra has been seen performing in New York and San Francisco, he is headquartered in Los Angeles, CA and has been known to frequent the Airliner Club, a venue popularized by the weekly recurring Low End Theory event. Zaptra is a currently active artist with plans to both perform while at the same time continue to gather materials for another release. For more info www.zaptra.com.

Members

.. .. .. .. .. .. .. .................... .. .. .. ....CLICK TO DOWNLOAD ON iTUNES...... ...... .. .. ......

Influences

SMASHING PUMPKINS.. RADIOHEAD.. APHEX TWIN.. BJORK.. MATMOS.. SQUAREPUSHER.. KID606.. KCPC and all of its crew of D.J's.. DRUM & BASS.. BELLE AND SEBASTIAN.. NIN.. FOURTET.. BOWIE.. Postal Service.. Death Cab for cutie.. P.J. Harvey.. The Innocence Mission.. Neutral Milk Hotel.. Richard D. James.. Lamb.. Travis.. Sigur Ros.. Portishead.. U2.. Pixies.. Weezer.. Kings of Convenience.. Boards of Canada.. Foo Fighters.. Nirvana.. Sonic Youth.. Shannon Wright.. The Rentals.. Cranberries.. Wesly Willis..

Sounds Like

.. ........
03:20 | 25 plays | Aug 28 2009
Bio:
..
Watch live video from zaptra on Justin.tv
..
Watch Live, album release party May 13th 8p.m. Pacific Standard Time, Zaptra on at 11:15p.m...
.. Arturo Paz, has performed music avidly for the past decade. Born in Huntington Park, CA. on July 22nd 1982 at 9:15p.m., Spent his early years learning to walk and dance to the wonderful music that evolved in the 80's. Moved to Corona, CA. at age 7 and was schooled through suburban public schools. In high school Art experienced most of his influences as a son, friend and musician. Art first learned to play guitar at the age of 12. Nirvana's About a girl was the first song to be learnt on the guitar followed by songs by the Smashing Pumpkins, Soundgarden, Radiohead, Weezer and more. Mentored by the music of the era that moved the world, Art became interested with the idea of being in a band. He joined his first band called "J.A.M" in middle school with friends Jeremy and Michael. "J.A.M" was named by taking the first initial of each member. In 1999, Art became the lead member of Sebastian's Moon with joint members Vince Pichon, Brittney Rhoades, Nick Pecore and Seth Squires. Sebastian A. Bach replaced bass player Brittney Rohoades for the bands final years. Sebastian's Moon split up in 2002 after many performances in the Los Angeles area including opening band for super band Asia at the whiskey a go go and the release of a five-song demo. With the split of the band Art began composing on his own, inspired by the works of Aphex Twin, Bjork, boards of canada, ulrich schnauss and Radiohead to produce an electronic, live performance sound in his own innovative style called ZAPTRA. Art, has also resumed collaborating with Sebastian as bass player of Oh yeah, the future. Zaptra began in 2004 assisted with an acoustic guitar, Korg Electribe EMX-1 and a pair of yamaha monitor's. Zaptra began performances in the claremont area at a coffee shop known as CK Cafe, formally known as Nick's cafe. Zaptra would later find the right tools and musical devices to create the next stages of Zaptra. Currently in 2009, playing shows whenever possible and working on debut album, plus a 3 song E.P. For further updates please visit
www.zaptra.com
and
www.myspace.com/zaptra
, you can also follow zaptra on twitter. Zaptra will continue to create music until the day the earth and the universe decide to take zaptra from this very world. .
.. ¡VArturo PazVi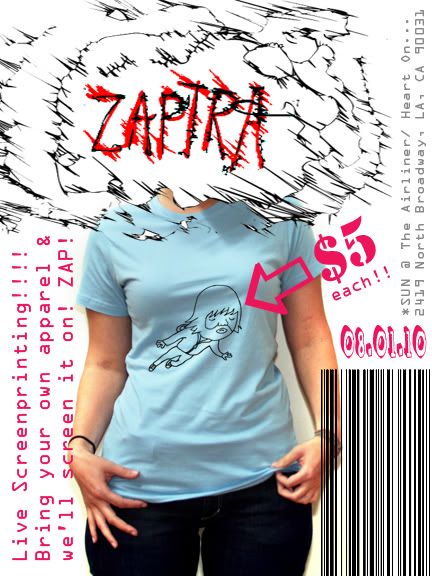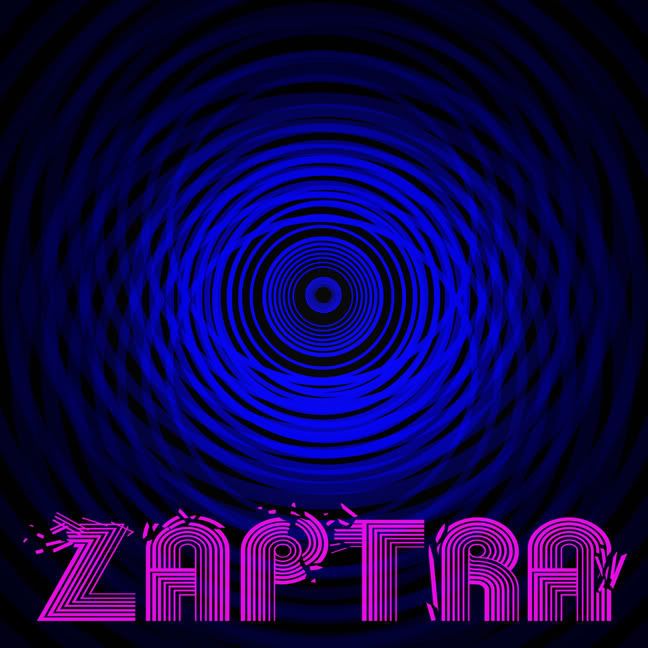 ..
..
..
..
..
12" Transparent Blue Vinyl - Debut Album - email orders: zaptra@mac.com $15..
..
..

..
..
..
..
..
USB Wrist Band of Album- $12 each, email orders to: zaptra@mac.com..
..
..
..
..
..
Brought to you by www.aderra.net..
Member Since:
August 14, 2004
Influences:
SMASHING PUMPKINS
RADIOHEAD
APHEX TWIN
BJORK
MATMOS
SQUAREPUSHER
KID606
KCPC and all of its crew of D.J's
DRUM & BASS
BELLE AND SEBASTIAN
NIN
FOURTET
BOWIE
Postal Service
Death Cab for cutie
P.J. Harvey
The Innocence Mission
Neutral Milk Hotel
Coldplay
Richard D. James
Lamb
Travis
Sigur Ros
Portishead
U2
Pixies
Weezer
Kings of Convenience
Boards of Canada
Foo Fighters
Nirvana
Sonic Youth
Shannon Wright
The Rentals
Cranberries
Wesly Willis

Record Label:
None
Label Type:
Indie