No recent updates in this category.
Why not...
Jim Jarmusch hasn't earned any badges yet... have you?
General

PERMANENT VACATION (1980)

In this first film from celebrated auteur Jarmusch, an alienated young man wanders New York's underbelly searching for life's meaning as he encounters others on the fringes of society. He pays a visit to his schizophrenic mother and also meets a psychotic Vietnam vet and a junkie who shares his interest in Charlie "Bird" Parker. This intriguing full-length version of Jarmusch's NYU student film stars Chris Parker, Leila Gastil and John Lurie.

STRANGER THAN PARADISE (1984)

Willie (John Lurie) isn't exactly thrilled when Eva (Eszter Balint), his cousin from Hungary, comes to stay with him in New York. Eva eventually earns his begrudging respect, and months later Willie and a friend (Richard Edson) convince Eva to accompany them on a trip to Miami. Shot in black and white, this well-received independent film won awards from the National Society of Film Critics and the Cannes Film Festival.

DOWN BY LAW (1986)

When fate lands three hapless men -- an unemployed disc jockey (Tom Waits), a small-time pimp (John Lurie) and a strong-willed Italian tourist (Roberto Benigni) -- in a New Orleans prison, their adventure toward escape and freedom begins. Jarmusch delivers a twisted comedy filled with fine performances and sharp black-and-white frames from cinematographer Robby Müller.

MYSTERY TRAIN (1989)

Jarmusch's cult classic follows three stories about foreign tourists making a pilgrimage to Memphis, Tenn., the home of Elvis Presley. A Japanese couple unveils the mystique of America and their rock 'n' roll hero as their paths cross with fellow occupants of a fleabag motel. Blending dialogue in English, Japanese and Italian, Mystery Train is a strange yet hilarious ode to the King of Rock 'n' Roll.

NIGHT ON EARTH (1991)

On a single night in five major cities around the world, a variety of characters step into five different taxicabs, where they live out personal drama, existential crises and health emergencies -- to the delight and dismay of the world-weary drivers. Giancarlo Esposito, Roberto Benigni, Winona Ryder, Gena Rowlands, Armin Mueller-Stahl, Béatrice Dalle and Rosie Perez star as cabbies and fares in Jarmusch's comic drama.

DEAD MAN (1995)

Only Jarmusch could direct a Western like this: A poetry-loving American Indian mistakes accountant William Blake (Johnny Depp) for the English writer of the same name, while bounty hunters take Blake for a murderer. Jarmusch packs the film with an unlikely collection of castmates, including Iggy Pop, Gabriel Byrne, John Hurt and Robert Mitchum in one of his last roles.

GHOST DOG: THE WAY OF THE SAMURAI (2000)

Inner-city dweller Ghost Dog (Forest Whitaker) rises above the chaos surrounding him by adopting the strict lifestyle of the samurai warrior. He's sworn lifelong service to Louie (John Tourney), the small-time mobster who once saved his life -- even if that means committing murders for the man. But the limits of Ghost Dog's allegiance are tested in Jarmusch's crime drama, nominated for an Independent Spirit Award.

COFFEE & CIGARETTES (2003)

Jarmusch's ensemble comedy collects a series of strange encounters he has been capturing in short films since the mid-1980s, presenting them as a series of vignettes that all revolve around discussions held over coffee and cigarettes. A diverse cast including Bill Murray, Steve Buscemi, Tom Waits, Cate Blanchett and Roberto Benigni address such topics as Nicola Tesla, alternative medicine, Paris, the movie industry and more.

BROKEN FLOWERS (2005)

After being dumped by yet another girlfriend (Julie Delpy), Don Johnston (Bill Murray) vows he'll be alone forever. But when a mysterious unsigned letter arrives in the mail, he's surprised to learn he has a 19-year-old son. With no idea who the mother could be, Don sets out on a cross-country journey to confront his past, surprising a series of old flames (Frances Conroy, Jessica Lange, Sharon Stone and Tilda Swinton) along the way.

Music

JIM JARMUSCH'S FIVE RULES OF FILMMAKING

Rule 1: THERE ARE NO RULES. There are as many ways to make a film as there are potential filmmakers. It's an open form. Anyway, I would personally never presume to tell anyone else what to do or how to do anything. To me, that's like telling someone else what their religious beliefs should be. F**k that. That's against my personal philosophy—more of a code than a set of "rules." Therefore, disregard the "rules" you are presently reading, and instead consider them to be merely notes to myself. One should make one's own "notes" because there is no one way to do anything. If anyone tells you there is only one way, their way, get as far away from them as possible, both physically and philosophically.

Rule 2: DON'T LET THE F**KERS GET YA. They can either help you, or not help you, but they can't stop you. People who finance films, distribute films, promote films and exhibit films are not filmmakers. They are not interested in letting filmmakers define and dictate the way they do their business, so filmmakers should have no interest in allowing them to dictate the way a film is made. Carry a gun if necessary. Also avoid sycophants at all costs. There are always people around who want to be involved in filmmaking to get rich, get famous or get laid. Generally, they know as much about filmmaking as George W. Bush knows about hand-to-hand combat.

Rule 3: THE PRODUCTION IS THERE TO SERVE THE FILM. The film is not there to serve the production. Unfortunately, in the world of filmmaking, this is almost universally backwards. The film is not being made to serve the budget, the schedule or the resumes of those involved. Filmmakers who don't understand this should be hung from their ankles and asked why the sky appears to be upside down.

Rule 4: FILMMAKING IS A COLLABORATIVE PROCESS. You get the chance to work with others whose minds and ideas may be stronger than your own. Make sure they remain focused on their own function and not someone else's job, or you'll have a big mess. But treat all collaborators as equals and with respect. A production assistant who is holding back traffic so the crew can get a shot is no less important than the actors in the scene, the director of photography, the production designer or the director. Hierarchy is for those whose egos are inflated or out of control, or for people in the military. Those with whom you choose to collaborate, if you make good choices, can elevate the quality and content of your film to a much higher plane than any one mind could imagine on its own. If you don't want to work with other people, go paint a painting or write a book. (And if you want to be a f**king dictator, I guess these days you just have to go into politics…).

Rule 5. NOTHING IS ORIGINAL. Steal from anywhere that resonates with inspiration or fuels your imagination. Devour old films, new films, music, books, paintings, photographs, poems, dreams, random conversations, architecture, bridges, street signs, trees, clouds, bodies of water, light and shadows. Select only things to steal from that speak directly to your soul. If you do this, your work (and theft) will be authentic. Authenticity is invaluable; originality is nonexistent. And don't bother concealing thievery—celebrate it if you feel like it. In any case, always remember what Jean-Luc Godard said: "It's not where you take things from—it's where you take them to."
Jim Jarmusch has 15243 friends.
Play

Play Next

Add to queue
About me:
..
..
[A Tribute By
Carletto di San Giovanni:]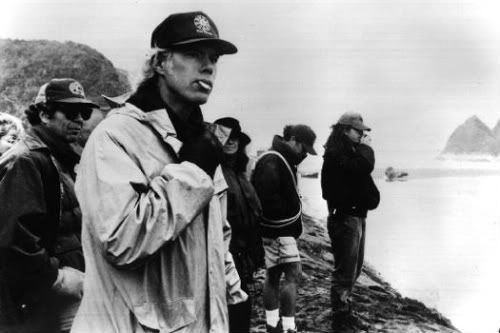 ...

Jim Jarmusch is a filmmaker interested in what goes on in the margins of life. He is not concerned about the "whats" or the "whys" of people's actions like most filmmakers, but rather in how they got there. "I realized a couple of years ago that I get lost sometimes watching films because my mind drifts away". It is the time between jump cuts that are the basis for many of Jarmusch's films. He is interested in documenting the mundane events that most people take for granted and shows that they too are filled with fascinating moments. His films are populated by characters who seem to have no real direction in life, who just happen to stumble into adventures – much like real life itself.

Originally from Akron, Ohio, a young Jim Jarmusch, wanting to be a writer, moved to New York City in 1971 and attended Columbia University where he studied American and English literature. In his last semester before graduation, he went to Paris for a year to study French literature. Jarmusch frequented the Cinémathèque in Paris and became obsessed with films from all over the world. He returned to New York, joined a band called the Del-Byzanteens, and remembers that he "didn't quite know what to do with myself and I applied to go to graduate film school at NYU and somehow was admitted, I'm not sure how, I never made a film before". He now considers those days a waste. "I had to unlearn a lot of things that they tried to teach us". The experience was not a total loss. He met legendary filmmaker Nicholas Ray and Tom DiCillo, who would eventually become the cinematographer on his first two feature films, Permanent Vacation (1980) and Stranger Than Paradise (1984), before setting out on his own with Johnny Suede (1991) and Living in Oblivion (1995).

Before dropping out of New York University, Jarmusch learnt many about technical aspects of film that would serve him later on, but he had to relearn how to work with actors. Like his idol John Cassavetes, Jarmusch is a very actor-oriented director. He creates the characters first, often with a specific actor in mind, and then "the plot kind of suggests itself around the character". Before any filming takes place the actors rehearse scenes that are never filmed, but are done in order to convey more personality in the character when the cameras roll. This process results in believable, three-dimensional characters complete with their own idiosyncrasies and nuances.

Stranger Than Paradise

He dropped out of NYU and decided to turn his final project, a short film, into the feature length Permanent Vacation, an 80-minute preamble about drifting, as one critic described it. From there, Jarmusch started making Stranger Than Paradise – originally nothing more than a 30 minute short film shot from 40 minutes of extraneous film stock donated by German filmmaker Wim Wenders. Eventually, Jarmusch came into a small sum of money – $120,000 worth – and was able to complete the film. Stranger is a road film that features two down-on-their-luck losers living in New York City: Willie (John Lurie) and Eddie (Richard Edson). Their mundane, go-nowhere existence is disrupted by the arrival of Willie's cousin (Eszter Balint) from Hungary who stays at his place for a few days before moving on to Cleveland.

Described by one critic as The Honeymooners by way of Ozu, Stranger introduced Jarmusch's trademark style: minimal sets and long, uninterrupted takes with very little camera movement that are punctuated by the occasional fade to black. At the time of its release, Jarmusch described the film's structure in an interview: Rather than finding a story that I want to tell and then adding the details, I collect the details and then try to construct a puzzle of story. I have a theme and a kind of mood and the characters but not a plotline that runs straight through. Stranger won the Camera d'or at the 1984 Cannes Film Festival and was soon heralded by many critics as a watershed film in American independent cinema. Along with Blood Simple (Joel Coen, 1983) and She's Gotta Have It (Spike Lee, 1986), Jarmusch proved that the indie film could be a viable commercial commodity. The success of Jarmusch's film seems rather odd considering that it was the antithesis of most films being made in America at the time. The rather slow, meandering pace of Stranger did not conform to the quick cut, music video style that was fashionable at the time. His characters also lacked any sort of real ambition which was a world apart from most mainstream films. Instead, the mundane and the everyday is emphasized and explored, often with interesting results.

Jarmusch would expand this idea with his next film, Down By Law (1986). Described by the filmmaker as a "neo-beat-noir-comedy", it features musicians John Lurie and Tom Waits and famous Italian comic actor Roberto Benigni, as three men who escape together from a Louisiana prison and get lost in the surrounding, dense swamplands . The opening tracking shots of New Orleans immediately signals an evolution in Jarmusch's style. No longer content with a static camera, he employed the richly textured black and white cinematography of Robby Muller (who has worked with such gifted filmmakers as Alex Cox and Lars von Trier) that envelops the viewer into the film's low budget world. Muller uses black and white film stock to not only show the stark contrast and banality of prison, but a lush, more primal side of the wilderness.

Down By Law

Down By Law continues Jarmusch's fascination with people who live in the margins of life. His protagonists are outsiders who refuse to conform to the 9-to-5 mentality. "All three of them are really outsiders. The view we get of America from all of them is very much outside of the expected one. It's about people who are outside". Even though Jarmusch is talking about the three main characters in Stranger, he could easily be describing the three main characters in Down By Law. Like Stranger, this film is more intent on examining people who don't fit in and who aren't interested in pursuing the American dream. They are foreigners, in a sense, in their own country.

Jarmusch continued his view of America through the eyes of outsiders with the structurally ambitious Mystery Train (1989). Comprised of three vignettes that occur simultaneously in a grungy Memphis hotel, it features an eccentric cast that spans the globe: Steve Buscemi from America, Nicoletta Braschi from Italy, Joe Strummer from England, and Youki Kudoh from Japan. Mystery Train cemented Jarmusch's reputation as one of the leading American independent filmmakers when it opened the 1989 New York Film Festival. Despite this honour, Jarmusch's film was more successful internationally, while only enjoying cult status in his native country. This does not bother Jarmusch who would rather avoid the seductive lure of Hollywood.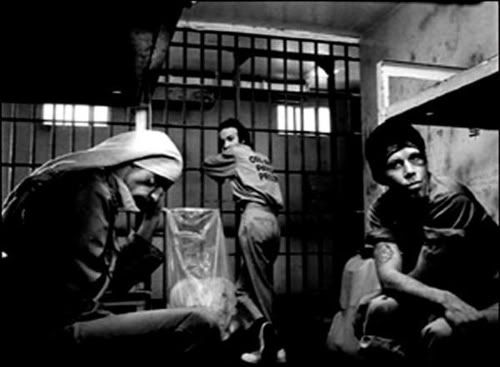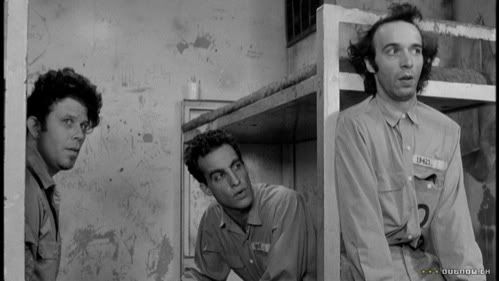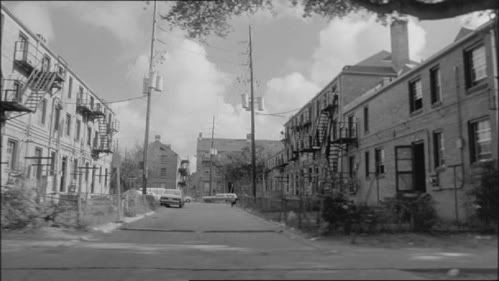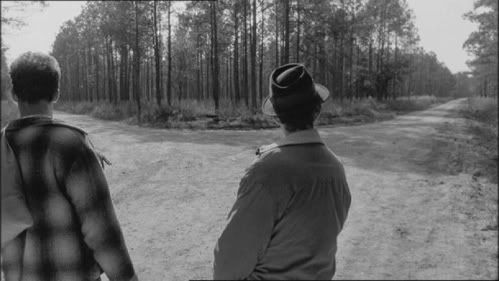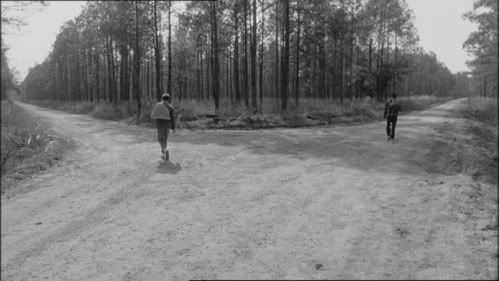 Night on Earth
While he does avoid major Hollywood studios, Jarmusch has no problem collaborating with well known actors. His first experiment was with Night On Earth (1992), which featured famous movie stars, Winona Ryder, Gena Rowlands, and Rosie Perez. Jarmusch returned to the structure he used so well in Mystery Train, but expanded its scope. Night On Earth is broken up into five stories that all occur at the same time but in different cities all over the world with the action restricted to taxi cab rides. Jarmusch uses these encounters as springboards for interesting, often hilarious, sometimes tragic discussions ranging from acting in movies to circus clowns to sex with farm animals.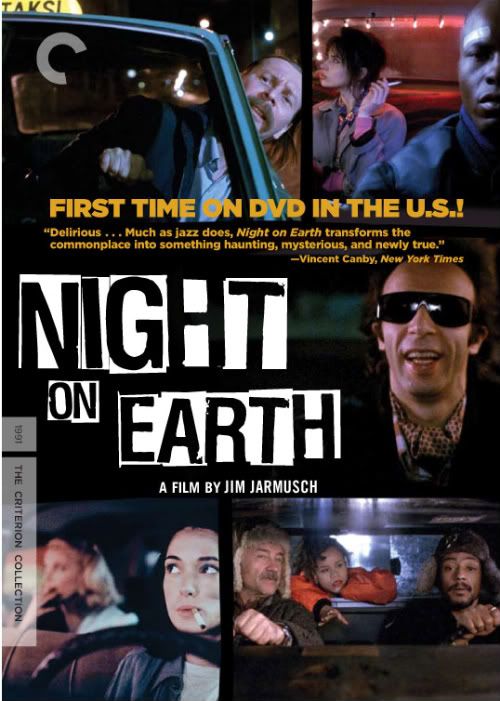 The impetus for making Night On Earth stemmed from Jarmusch's interest in the little moments of life that most of us take for granted.
If you think about taking a taxi, it's something insignificant in your daily life; in a film when someone takes a taxi, you see them get in, then there's a cut, then you see them get out. So in a way the content of this film is made up of things that would usually be taken out.
Night On Earth not only transforms this potentially mundane exercise into something special, but it also manages to avoid the hackneyed cliche of the world weary cabbie to present touching insights into the human condition with situations that run the entire emotional spectrum.
Night On Earth's structure would be a precursor to Pulp Fiction (Quentin Tarantino, 1994) which also played around with several simultaneously occurring stories and a large cast of characters but with more commercial sensibilities. That film's success not only coincided with a lull in Jarmusch's output, but also signaled a changing of the guard in the American independent scene. Jarmusch's methodically paced, dry-witted comedies were no longer in vogue, having been replaced by a louder, flashier wave of new filmmakers with overt pop culture sensibilities.
Dead Man
Jarmusch's next film was a significant evolution for the filmmaker thematically while keeping consistent stylistically with the rest of his oeuvre. Where his previous films managed to avoid any clear categorisation, Dead Man (1995) clearly resembles a Western, however, it still adheres to the road film structure that is synonymous with Jarmusch's other films. Dead Man also continues his preoccupation with outsiders in its depiction of the misadventures of William Blake (Johnny Depp), a meek accountant who travels to the decaying industrial town of Machine with the promise of employment. When he is subsequently rebuffed by his prospective employer, he finds himself on the run after a confrontation with a prostitute and her jealous boyfriend. Blake ends up with a bullet lodged near his heart and meets a Native American called Nobody (Gary Farmer). Together they make not only a physical journey to the West Coast, but also a mystical, almost metaphysical one as well.
..
As often happens when writing a screenplay for his films, Jarmusch wrote the two main characters with two specific actors in mind: Johnny Depp and Gary Farmer. Jarmusch had known Depp for some time, having met him while shooting Night On Earth with the actor's then girlfriend, Winona Ryder. They had remained friends over the years and Jarmusch felt that the character of William Blake was ideally suited for Depp's talents.
Jarmusch had seen Farmer in a Canadian film called Powwow Highway (Jonathan Wacks, 1989) and really liked what the actor had done with his role in that movie. And so, with that performance in mind, Jarmusch wrote the character of Nobody for Farmer. Nobody avoids the usual pitfalls that befall most Native American characters. This was very important for Jarmusch who wanted to get away from the Hollywood stereotype.
I wanted to make an Indian character who wasn't either a) the savage that must be eliminated, the force of nature that's blocking the way for industrial progress, or b) the noble innocent that knows all and is another cliché. I wanted him to be a complicated human being.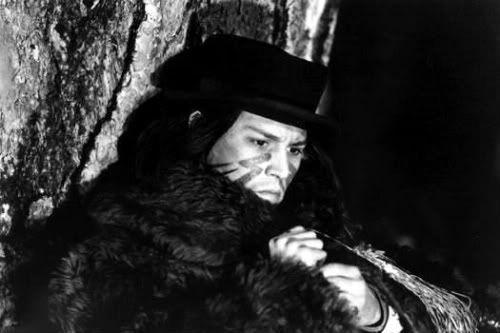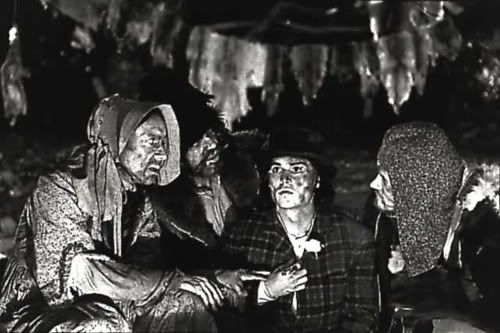 Fortunately, Farmer brings to his role a mix of anger, humour and wonder that makes Nobody one of the most fascinating characters in Dead Man.
On the technical side of things, Jarmusch scored a real coup by not only reuniting with cinematographer Robby Muller but by convincing musician Neil Young to compose and perform the film's soundtrack. Young's eerie, minimalist score perfectly complements Muller's atmospheric black and white photography to create a grungy, dirty world that looks like someone actually went back in time and shot the entire film in the 19th century. What is even more astounding is how Young went about composing the film's soundtrack. Jarmusch remembers that Young "recorded it direct to the picture, straight through the film like old-school accompaniment to a silent picture. He did that three times in two days. He wouldn't allow anyone to stop the recording session or the picture. That's very odd. It was Neil's idea, and it's a very Neil Young kind of approach".
Dead Man premiered at the Cannes Film Festival in 1995 to a warm reaction from the European media and a predictably mixed reaction from the American press. In an effort to reach a broader audience, Jarmusch signed a deal with Miramax to distribute his film. However, the filmmaker clashed with the studio's headstrong owner, Harvey Weinstein, who wanted to change some of the content of the film to make it more marketable.
I did not expect Dead Man to be a commercial success. But I wanted it handled in a classy way. And it was handled, as one critic put it, with tongs by Miramax...he bought a finished film; and then wanted me to change it. This was insulting to me and, ultimately, I felt punished – because I didn't do what he wanted, he didn't distribute the film in a classy way.
The fall-out of the Dead Man debacle resulted in a four-year lull until Jarmusch's next feature film.
Ghost Dog: The Way of the Samurai
Ghost Dog: The Way of the Samurai (1999) evolved from Jarmusch thinking about making "a film about a character whose lifestyle or job was violent, but make him likeable and have depth". He wrote the role of Ghost Dog specifically for Forest Whitaker, an actor he admired and wanted to work with for some time. Jarmusch approached Whitaker and told him what he was doing and in the process found out that the actor was interested in Eastern philosophy and martial arts, which turned the director onto samurai culture. While writing the screenplay, Jarmusch was listening to a lot of instrumental music by The Rza, cofounder and producer of the rap group, The Wu-Tang Clan. He approached Rza and asked if he would score Ghost Dog. After watching Dead Man, the musician agreed.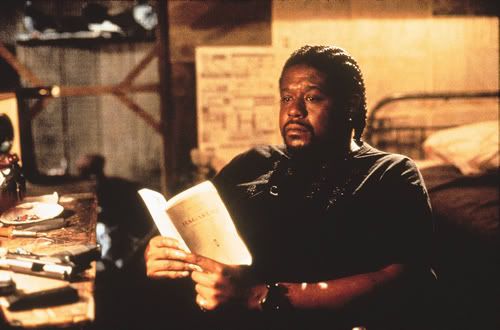 In this film Whitaker plays a hitman who devotedly follows the samurai code. He performs a job for the Mob but leaves a girl alive as a witness. They decide that he must be killed as a result, but it is not that easy. Ghost Dog is an efficient killer while the Mob consists of old, overweight guys who have no idea what they are up against.
While Ghost Dog may be Jarmusch's most polished film to date, it still retains his trademark stylistic structure of long takes with cuts to black – albeit with smooth tracking shots and blurring effects for the action sequences. The film also continues his pre-occupation with clashes of different cultures. Ghost Dog's best friend is a Frenchman (Isaac De Bankole) who operates an ice cream truck – neither of them speaks each other's language and yet they still get along. Ghost Dog is also a continuation of the themes Jarmusch explored in Dead Man, in the sense that both films involve the life and death cycle. However, while William Blake was an impassive character, Ghost Dog has a specific code that he follows strictly.
The style of Jarmusch's films are more in touch with European sensibilities than American and it is this aesthetic that prevents them from really breaking through into North American mainstream culture. This seems to suit the filmmaker just fine as he really does not like the pop culture obsessed society that North America has become. This may also explain why a film like Dead Man is riddled with references to William Blake and his poetry. Perhaps Jarmusch hopes that audiences, after watching this film, will be inspired to rediscover the works of Blake and other examples of classic literature rather than watching reruns of Friends.
In this MTV age, Jim Jarmusch's films are decidedly uncommercial with their extensive use of long takes and suspended endings. He refuses to wrap up his films in a neat way because that would be like killing off the characters. Jarmusch has you leaving the theatre imagining that his characters are still out there, somewhere, having adventures. He is willing to delve deep into his characters rather than resorting to superficial stereotypes. It is this approach that makes his films very rewarding to watch.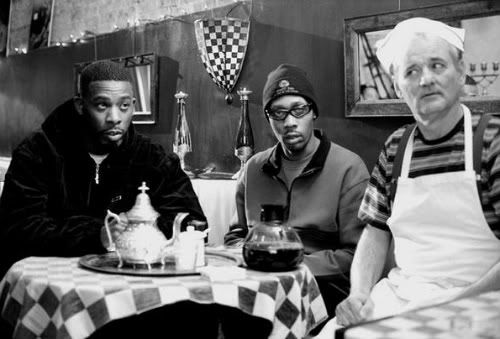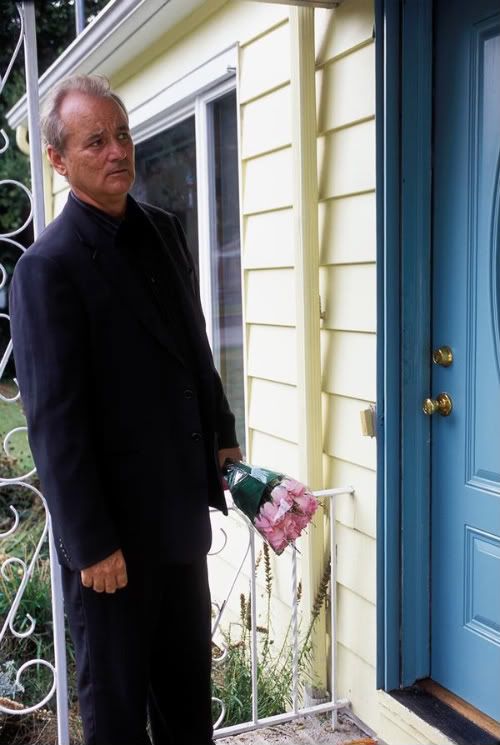 Status:

Single

Hometown:

Akron, Ohio

Height:

6' 2"

Zodiac Sign:

Aquarius

Education:

Grad / professional school

Occupation:

film director