Play

Play Next

Add to queue
Play

Play Next

Add to queue

216,796 plays

Play

Play Next

Add to queue

334,769 plays

The latest news from JoshRitter.com.....



•

DMB Caravan Rescheduled for Sunday, Sept 18th

Come on out! More info

here

.

•

Announced: The Mostly Solo Mostly Acoustic Tour!

We are happy to announce that Josh has just added new tour dates for October and November that will have him out there performing solo (most of the time) acoustic (but no promises). While most dates here are Josh solo, several of them will feature the "Trio" (Josh with Zack Hickman and Mark Erelli) - see the Shows & Events section or

Josh's Tour Page

!

•

"Folk Bloodbath" Solo Performance in an Airstream

On-Airstreaming has posted this

beautifully shot video

of Josh performing Folk Bloodbath, solo acoustic. Enjoy!

•

Jimmy Kimmel Live! See Both Performances Online

Josh and the band were the musical guests on "Jimmy Kimmel Live" on Monday, August 15th. You can see their performance of

"Rattling Locks" here

. And, as an added bonus, you can see them perform

"Kathleen"

(in its entirety) as well!

•

VH1 Interviews Josh in Promo Featurette

VH1 interviewed Josh at Book Passage in Los Angeles, CA last week about his debut novel, Bright's Passage.

See it here

.

•

Watch Friends and Family Read First Chapter of Bright's Passage

From Rainn Wilson and Glen Hansard, to Josh's mom and brother. See - and enjoy the first chapter -

here

.

•

Josh Contributes a Song for Japan (Benefit CD)

Solo acoustic rendition of Harrisburg is on a new benefit compilation. Learn more ..

here

.

•

NPR Tiny Desk Concert!

While in DC in February, Josh performed a Tiny Desk Concert for the folks at NPR.

Watch it here

!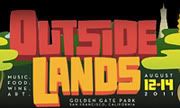 •
Josh & Royal City Band to Play San Fran's 'Outside Lands Festival'
They will perform at San Francisco's Outside Lands Festival on August 12-14th. Three-day GA and VIP tickets are on-sale on April 11th at 12 noon PST!
Go here
for complete information.
•
"Live at Iveagh Gardens" DVD/CD Released on European Tour
A live release! Click
HERE
to get 2 FREE MP3S and watch part of the dvd. Enjoy.
•
Bright's Passage: Josh's Debut Novel in Stores June 28 (Get First Chapter Free Now!)
Download the first chapter on the right side of this page, or with more information
here
. Enjoy!
•
This is How We Roll in Dallas.
Yup. Click
here
.
•
"Rattling Locks" Live at The Fillmore in San Francisco
See the band - with friends - clash their way through 'Rattling Locks' in front of a sold out Fillmore Theater on Feb 25th, 2011. Video on youtube is
here
.
•
Josh at SXSW in Austin
Several appearances, go
here
to get the info!
•
Feb 25 Fillmore Show in San Fran Sold Out! Napa Show Available
Yup, The Fillmore is sold out. Tickets remain for the Feb 24 show at the Uptown Theatre in Napa, CA (a short, beautiful drive from SF). 'Five AM' (acoustic) support this show (not Scott Hutchison.) Go
here
for tickets.
•
Enter to Win Free Tickets, Autographed Gift Pack in Seattle!
Get the details
here
! Good luck.
•
Rainn Wilson & John Krasinski ("The Office") Introduce Josh in NYC
See video of the hilarious intro at Terminal 5 on Feb 12, 2011
here
.
•
New EP 'To The Yet Unknowing World' Now in iTunes, Stores
Own it! Click
here
for more details.
•
Animated 'Galahad' Video Premieres on NewYorker.com!
See the brand new video for the new song below, in the video section, or by going
here
. Enjoy!
•
'To the Yet Unknowing World EP' (featuring Galahad and Free Mp3)!
B-sides, demos, and Remixes from
So Runs the World Away
. Hear it, buy it, get your friee mp3
here
. Enjoy.
•
A 2nd Night Added at Dublin's Vicar Street!
We are psyched to announce that – due to popular demand – a 2nd night has been added in Dublin this 16th April. Tickets are on sale
here
. Go get 'em!
•
eTown Performance with 'The Hold Steady' Now Airing, Streaming
You can hear the entire episode
here
and also see select video from the episode,
here
. And listen for it on your favorite NPR or local radio station!
•
Tour Poster Contest
Want to win a super limited edition version of the tour poster we'll have for sale on the upcoming tour – autographed by Josh and The Royal City Band? Learn more
here
!
•
Daytrotter Best Songs of 2010
Voting for Daytrotter's Best Songs of 2010 Contest is now live! Vote for your favorite song from Josh's Daytrotter session, which you can listen to and
download for free right here
. Daytrotter is even giving out a prize pack to a random person who votes in the contest. Cast your vote right
here
.
•
Scott Hutchison (Frightened Rabbit) Will Open Feb Tour
We can't be more psyched about this... See the Upcoming Shows section at right or visit
here
.
•
'The Responsibility Project' Video Piece
Josh, captured on tour, like you've rarely seen and heard. See the video
here
.
&bull:
New 'Kathleen' Shirts Available for Pre-Order!
Read more - and see the new shirt -
here
.
•
Bid on VIP Tix in NYC + Dinner + Autographed Items for Hungerthon
Support Josh and WhyHunger's fight against poverty by bidding on these special tickets to the Feb NYC, with dinner at The Hard Rock Cafe! Plus autographed items.
Click here!
•
New Merch, New Deals!
You won't believe how many things we just put into the online store - and you can get 15% off or even the new album for free with your purchase! Click
here
.
•
'Long Shadows' Fan Video Contest Winners
The band has chosen 3 of their faves from a lot of great entries! Click
here
to see the picks.
•
Valentine's Day Brawl! Special Feb. 2011 Shows On Sale
Shows in Philadelphia, Boston, NYC & DC. Click
here
to learn more!
•
Josh Continues New Blog with "Vol. 4: What the Hell a Manager Does"
The
Making a Life in Music
series from Josh rolls on. Read it
here
.
•
'Temptation of Adam' Lyrics Tee!
Thanks to everyone who submitted their favorite Josh lyrics (on FB and Twitter) for the tee shirt contest! Behold the first in what we hope will be a series of Josh lyric tees. You can order this one now,
here
!
•
New Song 'Wild Goose' Unveiled with New Rainn Wilson book 'SoulPancake'
Read the story and get the mp3
here
!
•
'Long Shadows' Band-Made Music Video + Contest!
Check out the band's new homemade video, plus read about how to enter our contest to make your OWN 'Long Shadows' video. Click
here
.
•
'Making a Life in Music': A New Series of Writings from Josh
Introducing a new endeavor from Josh, a series of helpful blog postings about his experience in the music biz. Read it
here
.
•
'Roll On' Performance with Derek Nally Dedication
Read about the upcoming tribute show and see the video of Josh performing 'Roll On' at Dublin's Iveagh Gardens from
here
.
•
Free MP3 Download ("500 Miles")
To kick off the European tour, Josh releases a special recording with Dawn Landes. Click
here
!
•
Photos from Governor's Island on Brooklyn Vegan
BV has some amazing photos from the Josh / Dawn Landes / Justin Townes Earle show on Governor's Island (NYC). Thank you everyone who made the trip! Click
here
.
•
Video: Tarrytown Holds it High for Josh
Check out this amazing video of what the audience in Tarrytown NY surprised Josh and the band with during their song "Lantern." Click
here
.
•
'Rattling Locks' Video Premiere
The new music video by Sam Kassirer. Learn more
here
, and watch on Youtube
here
.
•
'Folk Bloodbath' Tee?
We had a band t-shirt design contest on the bus.
This
was our favorite. Let us know if you'd wear it by replying on
Twitter
.
•
Remaining 2010 Tour Dates Announced
Posted! Here on Myspace, with more info
here
.
•
Photos from Iveagh Gardens show, Dublin
What a night! Pictures can be seen
here
.
•
Paste Magazine's 50 New State Songs for 21st Century
"Idaho, oh Idaho." Read the full feature
here
.
•
The Minneapolis Orchestra Show...
...was AWESOME. Click
here
for photos and a review!
•
Oh, Canada!
Now on sale: full tour of Canada this October. See the dates and get tickets to your right, in the Upcoming Shows section.
•
Now On-sale! September UK + European Tour
Spain, France, Germany, Netherlands, Belgium, UK! Get more info - and tickets - on Josh's
Shows page
.
•
New U.S. Dates Added for August
We've added shows in Maryland, Greenville SC, Nashville, and Tarrytown NY in early August. Details and ticket links can be found on Josh's
Shows page
.


The latest must-see videos from joshritter.com and on the web. Scroll the slider down (at right) to easily watch...



---
---
---
View, comment, and share
here
.
---
View, share, and comment
here
.
---
---
THE RETURN TO DAVID LETTERMAN
Josh Ritter and the band returned to
The Late Show with David Letterman
on January 22nd, 2008. Watch their performance of "To the Dogs or Whoever" below, and be sure to pass it along...
---
view, share, and comment here:
www.youtube.com/watch?v=76MXROcqqxo
---
JUAN'S BASEMENT
Performed and filmed in July 2007 in "Juan's Basement" (literally), these videos are among the first live performances to be seen or heard of Josh and the band tackling the songs of
The Historical Conquests of Josh Ritter
.
For more on Juan's Basement and their great work, visit
here
.


Josh's complete, official discography below. Stream complete albums, link to iTunes, Amazon, and buy cd's directly from joshritter.com


To The Yet Unknowing World (EP)
Released: February 22, 2011
Listen to this album in full
iTunes
|
Amazon.com
|
JoshRitter.com
So Runs The World Away
Released: May 4, 2010
Listen to this album in full
iTunes
|
Amazon.com
|
JoshRitter.com
Live at the 9:30 Club
Released: April 19, 2008
Listen to this album in full
iTunes |
Amazon.com
|
JoshRitter.com

The Historical Conquests of Josh Ritter
Released: August 21, 2007
Listen to this album in full
iTunes
|
Amazon.com
|
JoshRitter.com
Live at The Record Exchange [EP]
Released: January 30, 2007
Listen to this album in full
iTunes
|
Amazon.com
|
JoshRitter.com
In the Dark: Live at Vicar Street (CD & DVD)
Released: November 24, 2007
Listen to this album in full
iTunes
|
Amazon.com
|
JoshRitter.com
The Animal Years
Released: March 20, 2006
Listen to this album in full
iTunes
|
Amazon.com
|
JoshRitter.com
Hello Starling
Released: September 9, 2003
Listen to this album in full
iTunes
|
Amazon.com
|
JoshRitter.com

Golden Age of Radio
Released: January 22, 2002
Listen to this album in full
iTunes
|
Amazon.com
|
JoshRitter.com
Josh Ritter
Released: 1999
Listen to this album in full
Buy:
iTunes
|
Amazon.com
|
JoshRitter.com

May 2010: A note from Josh Ritter on "So Runs the World Away"...
So Runs the World Away was almost two years in the making, and the most difficult album I've made so far.
After my last record, Historical Conquests, a feeling came stealing over me that I had a reckoning in store. It was a new feeling, sinister in its emptiness, and it fell across me like a cold shadow. After almost a decade on the road, my life seemed as if it had become the one I always dreamed of; I was playing shows, living the charmed existence of a writer who has worked very hard and been very lucky. Still, the shadow was there, and I knew it had found me for a reason. I knew that I would have to wrestle it eventually. In the meantime though, in the words of Muriel Spark, I went on my way rejoicing. Then one day the shadow fell across me and stayed there. You know what that's like. Anyone who loves to do something and then, one day, finds no joy in it, knows what that's like. I suppose I could say I was burned out, but it wasn't that; I wanted to write and I wanted to play, but nothing, nothing felt right to me anymore. Even more than that, nothing felt original. Suddenly, after all my effort, I had lost my confidence in the force and originality of my own work. I wrote and wrote. Nothing came and if it did, it was the same old stuff as before. My old songs came ringing back, silly, bereft to my ears of their original love or intent. I felt at times as if I was hovering just above myself, watching the mediocrity of my afternoon threatening to spread across months and years into a lost decade. And with nothing to show for myself would anyone ever believe how hard I had worked? The shadow hung and I held on, hoping for a single verse of something, anything at all that I could love.
Then one night, lying awake and looking at the ceiling, with the sound of taxis and garbage trucks trolling the streets outside our window, a story came. It wasn't just a verse, it was a story, whole, ripe for the writing as if dropped from some apple tree down on my sleepless head. It was, strangely enough, about a mummy and his malign love affair with an archaeologist. I got up and wrote it in the bathroom, sitting on the edge of the bathtub. I thought the story was fiendish and tense and sad and funny. I was proud of it. The pride I had in it propelled me forward in a rush. I couldn't stop writing after that. I wrote everyday, and as I reached the limits of what I could accomplish with a narrative in a single song I also began to write a novel, tentatively titled "Bright's Passage," finishing both at roughly the same time.
With each record I make there is always a song that forms the pallet by which the other songs can be painted. For So Runs the World Away, "The Curse," my mummy song, was that song. I liked the idea of a Victorian archaeologist, and began looking at all kinds of late 19th and early 20th century science books. These led me, as most science histories lead, back farther, to Newton and his gravity, his wonder, his restless curiosity, and his bewildered religious questing.
I found myself reading about orbital decay, the Martian canals of Percival Lowell, the apocryphal hibernation of birds, polar exploration, the golden ratio. At the time I saw no threads running through my library wandering, but looking back now, I can see a common preoccupation with exploration, regardless of the journeys' outcome. The song "Another New World" tells of a troubled voyage to nowhere, and the narrator of "Southern Pacific" reminisces while on a train into the unknown wilderness. "Lantern" and "Long Shadows" are about getting lost in the lonesome valleys we all have to walk at times, while "Lark" finds visions of the universe available through telescopes on the same mountains where ecstatic visions have always taken place. Looking out across the drifts of nothing, I discovered these songs buried deeply.
The band and I recorded whenever we could, mostly in Maine at Sam Kassirer's Great North Sound Society and also a bit at Dawn Landes' Saltlands Studio in Brooklyn. Over the course of a year "Change of Time" and "Rattling Locks" grew to their present mammoth size and "Orbital," a song about nature's manifold encirclings, found its way through three different versions. Several songs went through numerous incarnations before being cut all together. "Folk Bloodbath," a song I've been trying to get right for a long time, finally snapped into focus under Sam's watchful eye. Zack played instruments I've never even heard of, Austin went places on the guitar and banjo that I'd never conceived of, and Liam, as usual, was a tectonic bedrock of, well, rock. We're a good team, my band and I, and much of what we learned making Conquests we were able to expand on So Runs the World Away. On the whole, the songs are larger and more detailed and feel to me as if they were painted in oil on large canvasses.
So Runs the World Away marks the beginning of a new period in my life. I'm not a kid anymore —the hand to mouth days are gone, hopefully for awhile—I have a career I love and that I've fought for, and I have an astounding cast of friends and family and listeners who continue to help me to fulfill my love. My deepest thanks to all of them for hanging in with me longer than the shadows."
* * * * *


Sign up to get Josh's eBlasts and be the first to know about the latest touring news, releases, and more...





Myspace Design by:
Doug Rice
doug@joshritter.com

Background Photo by:
Joshua Watson
No recent updates in this category.
Why not...