Play

Play Next

Add to queue
Play

Play Next

Add to queue

7,225 plays

Play

Play Next

Add to queue

4,684 plays

Play

Play Next

Add to queue

4,930 plays
Location UK

Profile Views: 84232

Last Login: 8/12/2012

Member Since 11/29/2004

Type of Label Unsigned

Bio

.. .. .. .. .. .. .. .. .. .. .. .. .. .. .. .. ........ .. .. .. .. .. .. .... .. .. .. .... .. .. ...... .. .. ...... .. .... .. .. .. .... .. .. .. .... .. .. ...... .. .... .. .. .. .... .. .. ...... .. .... .. .. .. .... .. .... .. .. .. .... .. .. ...... .. .. ...... .. .... .. .. .. .. ...... .. .. .. .. ...... .. .. .. .. ...... .. .. .. .. ...... .. .. .. .... .. .. ...... .. .... .. .. .. .... .. .... .. .... .. .... .. .... .. .... .. .... .. .... .. .... .. .... .. .... .. .... .. .... .. .. .. .. .. .. .. .. .. .. .. .. .. .. .. .. .. .. .. .. .. .. .. .. .. MANAGEMENT.. ..Ian Brown.... Bright Artist Management ..PRESS.. ..Rob Dix.... Partisan PR ..LAYOUT.. ..Bendidit.. .. .. .. .. .. .. .. .. .. .. .. .. .. .. .. Lucinda has just finished recording her forthcoming album with the help from her Orchestra and her producer David Odlum (The Frames, Gemma Hayes). In it she transcends boundaries taking the harp away from it's classical expectations, instead, fusing it with rootsy, gypsy, southern gospel and jazz influences to produce an exciting new sound - her signature sound. Her distinctive voice and style of writing draw you in evoking subtle but powerful emotions. Her songs are accessible to all yet retain an enigmatic and unique quality. .. Lucinda happily soaked up her classical beginnings as a harpist and singer but chose to change the course of her journey swapping the concerts halls of the barbican and the South Bank for the southern gospel stage in Nashville where she began to play jazz harp, sung in southern gospel choirs and danced salsa. .. Drawing influences from Harpo Marx, Doris Day, Gladys Knight, Ken Boothe, Sweet Honey on the Rock and Eric Satie, Lucinda's musical journey is a reflection of her life, drawing her into different worlds, constantly growing and maturing in to the artist that she is today. .. She is not your average girl. The sophistication and flamboyance in her personality is clearly evident in her music as is her down to earth quality. When she is not on a stage performing for crowds she can be found sitting in her launderette (a family heirloom) having a chat and cup of tea, proving she is capable of achieving high things whilst keeping her feet firmly planted on the ground!

Members

Influences

Sounds Like
Bio:
..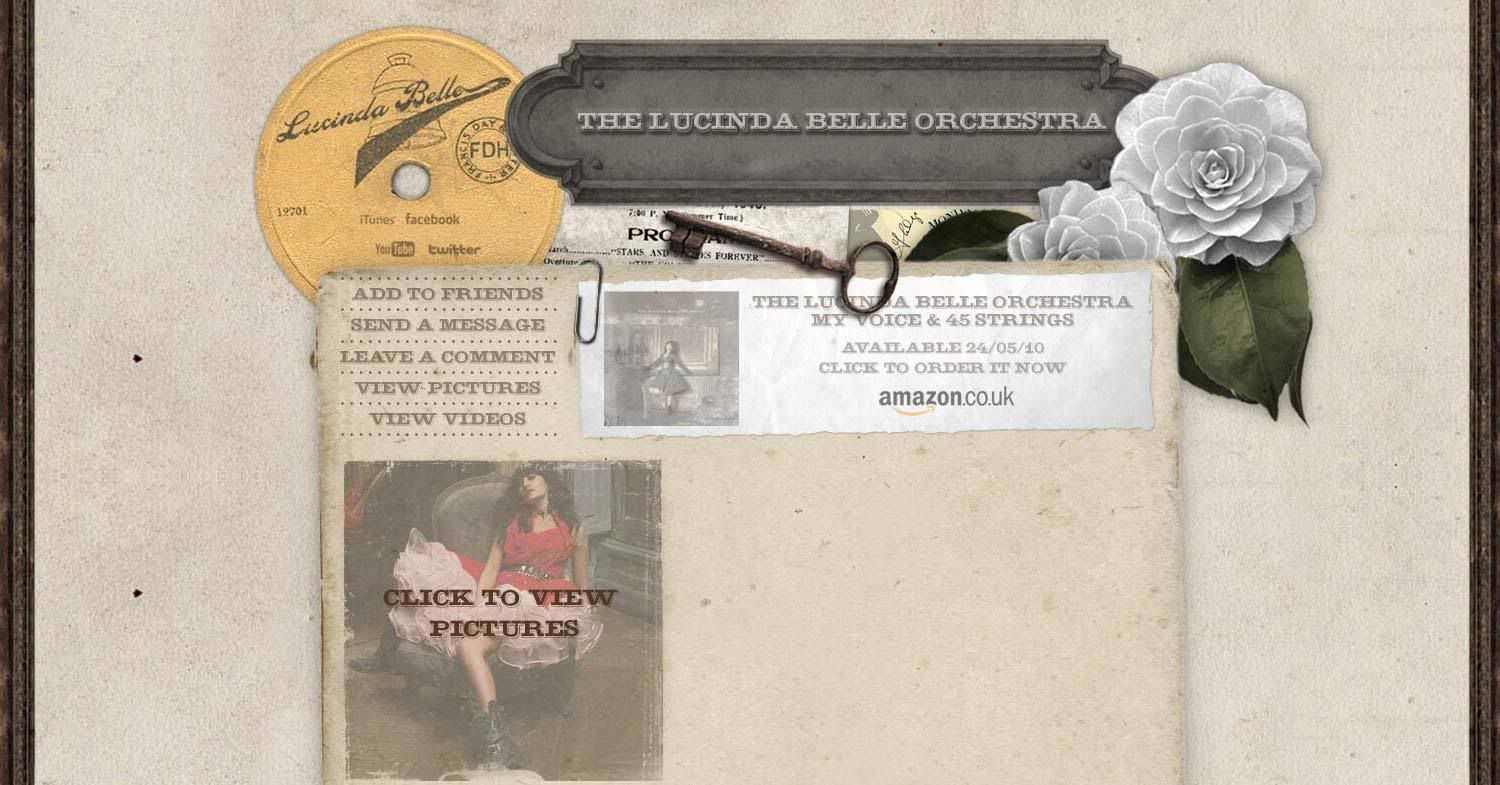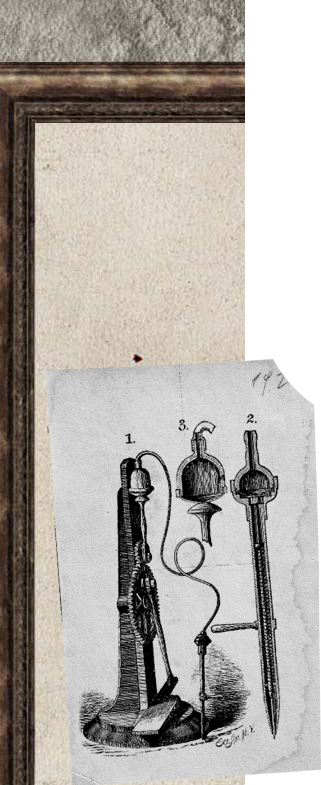 ..

..

Lucinda has just finished recording her forthcoming album with the help from her Orchestra and her producer David Odlum (The Frames, Gemma Hayes). In it she transcends boundaries taking the harp away from it's classical expectations, instead, fusing it with rootsy, gypsy, southern gospel and jazz influences to produce an exciting new sound - her signature sound. Her distinctive voice and style of writing draw you in evoking subtle but powerful emotions. Her songs are accessible to all yet retain an enigmatic and unique quality.

Lucinda happily soaked up her classical beginnings as a harpist and singer but chose to change the course of her journey swapping the concerts halls of the barbican and the South Bank for the southern gospel stage in Nashville where she began to play jazz harp, sung in southern gospel choirs and danced salsa.

Drawing influences from Harpo Marx, Doris Day, Gladys Knight, Ken Boothe, Sweet Honey on the Rock and Eric Satie, Lucinda's musical journey is a reflection of her life, drawing her into different worlds, constantly growing and maturing in to the artist that she is today.

She is not your average girl. The sophistication and flamboyance in her personality is clearly evident in her music as is her down to earth quality. When she is not on a stage performing for crowds she can be found sitting in her launderette (a family heirloom) having a chat and cup of tea, proving she is capable of achieving high things whilst keeping her feet firmly planted on the ground!..
Member Since:
November 29, 2004