Play

Play Next

Add to queue
Genre: Blues

Location Northeast, US

Profile Views: 41347

Last Login: 3/21/2012

Member Since 9/16/2005

Website www.jonshort.com

Type of Label Unsigned

Bio

************************************************....Semi-Finalist at the International Blues Competition: 2008, 2010....2010 Worcester Cultural Commission Artist Fellowship Award....2010 Lyon/Pichford Cigarbox Champion.... Voted "Best Blues Musician" for ..Worcester Magazine's Turtle Boy Music Awards: 2006, 2007, 2008, 2009.... Selected as one of The Pulse Magazine's:.."27 to watch in 2007"....Downstate NY Blues Society's ..Artist of the Month: January 2007.. ************************************************..Armed with a suitcase kick-drum, National Reso-phonic Guitar, Lowebow cigar-box hillarp, Reso-Ukulele and kazoo, Big Jon Short's high energy solo performances bring a foot-stomping show that taps into the heart of the songs, regional styles, and folklore of the Blues and its importance to American music. Based in the Northeast US, he travels and performs between 150-200 shows per year in BBQ joints, blues rooms and festivals from Massachusetts to Mississippi. .... Since returning from his first European tour, Short has continued his work with Blues in Schools programs passing the music to another generation of performers and audiences. .... Most recently he has been able to work with Raising the Blues, Ltd. bringing interactive music to children with long-term medical or physical challenges at hospitals and treatment centers such as Shriner's Hospital and Camp Sunshine. .. ..Shared stage/festivals/opened for: .. David "HoneyBoy" Edwards, John Hammond, Charlie Musselwhite, Elvin Bishop, Rod Piazza & the Mighty Flyers, Shemeika Copeland, Henry Butler, Paul Rishell & Annie Raines, Junior Brown, James "Superchikan" Johnson, Big George Brock & the Houserockers, Robert Belfour, North Mississippi All Stars, Jimbo Mathus, Bobby Rush, James Montgomery, Duke Robillard, Troy Gonyea, Kerry Kearney, Reggie Walley, Toni Lynn Washington, Willie King & the Liberators, John Sinclair, Billy Gibson Band, Delta Highway, Michael Powers, Ray Shinnery, Saron Crenshaw, Michael Hill, Slam Allen, Frank Morey & His Band, Jeff Pitchell & Texas Flood, Chris Fitz Band, Seth Yacavone, Max Creek, Strangefolk, Zen Tricksters, Ryan Montbleau, Rev.Peyton's Big Damn Band, Hillstomp, Jawbone, The Delta Generators .... ************************************************..........BLUES IN SCHOOLS.... Drawing upon a decade of working in public schools, Big Jon Short also provides assemblies, workshops and lectures on the history, development and importance of blues music in American culture. Holding a M.Ed in Curriculum and Instructional Technology he is able to incorporate state frameworks into presentations and workshops that address learning standards across the curriculum. ..Available for inschool and afterschool programs his "HAVE BLUES, WILL TRAVEL" program can serve as enrichment in the arts and academic curriculum. Using large and small group activities his programs range from single 45-60min presentations to ongoing workshops that can provide instrument lessons for individual and ensemble instruction (guitar, harmonica, piano, bass, drums). ..With ten years of experience as a classroom teacher, after-school & athletics onsite coordinator he has been able to provide in-school and afterschool programs for groups ranging between 5 and 95 students at a time in multiple school districts between Central MA and Downstate NY. ....************************************************.... .. ......Layout Provided By FreeCodeSource.com.. - ..Myspace Layouts..

Members

Influences

Paul Rishell, Corey Harris, Alvin Youngblood Hart, Blind Lemon Jefferson, Charley Patton, Son House, Robert Johnson, Muddy, Mississippi Fred McDowell, Bo Carter, Mississippi Sheiks, Skip James, Tommy Johnson, Willie Brown, Annie Raines, John Lee Hooker, R.L. Burnside, John Hurt, J.D. "Jellyjaw" Short, Barbeque Bob, Richard Johnston, T Model Ford, Superchikan, Delta Highway, Jeff Norwood, Lil' Jimmy Frost, Elam McKnight, Rev. Peyton, Eric Clapton, John Hammond, Honeyboy Edwards, Johnny Shines, BB King, Buddy Guy, Bob Dylan, Willie Nelson, Monk, Robert Belfour, Frank Morey, Scotty Don't, Troy Gonyea, Dave Smith, Jay Smith (no relation), Michael Powers, Ray Shinnery, Saron Crenshaw, Jerry Garcia, Blind Blake, Willie McTell, Willie Johnson, North Mississippi All Stars, The Black Keys, Uncle Billy's Smokehouse, Papa Leg Acoustic Duo, Andy Martin...............................................

Sounds Like

Country Blues
03:00 | 236 plays | Jul 13 2007
Bio:
************************************************
Semi-Finalist at the International Blues Competition: 2008, 2010
2010 Worcester Cultural Commission Artist Fellowship Award
2010 Lyon/Pichford Cigarbox Champion
Voted "Best Blues Musician" for
Worcester Magazine's Turtle Boy Music Awards: 2006, 2007, 2008, 2009
Selected as one of The Pulse Magazine's:
"27 to watch in 2007"
Downstate NY Blues Society's
Artist of the Month: January 2007
************************************************
Armed with a suitcase kick-drum, National Reso-phonic Guitar, Lowebow cigar-box hillarp, Reso-Ukulele and kazoo, Big Jon Short's high energy solo performances bring a foot-stomping show that taps into the heart of the songs, regional styles, and folklore of the Blues and its importance to American music. Based in the Northeast US, he travels and performs between 150-200 shows per year in BBQ joints, blues rooms and festivals from Massachusetts to Mississippi.
Since returning from his first European tour, Short has continued his work with Blues in Schools programs passing the music to another generation of performers and audiences.
Most recently he has been able to work with Raising the Blues, Ltd. bringing interactive music to children with long-term medical or physical challenges at hospitals and treatment centers such as Shriner's Hospital and Camp Sunshine.
Shared stage/festivals/opened for:
David "HoneyBoy" Edwards, John Hammond, Charlie Musselwhite, Elvin Bishop, Rod Piazza & the Mighty Flyers, Shemeika Copeland, Henry Butler, Paul Rishell & Annie Raines, Junior Brown, James "Superchikan" Johnson, Big George Brock & the Houserockers, Robert Belfour, North Mississippi All Stars, Jimbo Mathus, Bobby Rush, James Montgomery, Duke Robillard, Troy Gonyea, Kerry Kearney, Reggie Walley, Toni Lynn Washington, Willie King & the Liberators, John Sinclair, Billy Gibson Band, Delta Highway, Michael Powers, Ray Shinnery, Saron Crenshaw, Michael Hill, Slam Allen, Frank Morey & His Band, Jeff Pitchell & Texas Flood, Chris Fitz Band, Seth Yacavone, Max Creek, Strangefolk, Zen Tricksters, Ryan Montbleau, Rev.Peyton's Big Damn Band, Hillstomp, Jawbone, The Delta Generators
************************************************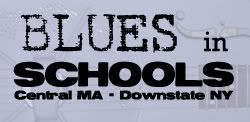 BLUES IN SCHOOLS
Drawing upon a decade of working in public schools, Big Jon Short also provides assemblies, workshops and lectures on the history, development and importance of blues music in American culture. Holding a
M.Ed
in Curriculum and Instructional Technology he is able to incorporate state frameworks into presentations and workshops that address learning standards across the curriculum.
Available for inschool and afterschool programs his "HAVE BLUES, WILL TRAVEL" program can serve as enrichment in the arts and academic curriculum. Using large and small group activities his programs range from single 45-60min presentations to ongoing workshops that can provide instrument lessons for individual and ensemble instruction (guitar, harmonica, piano, bass, drums).
With ten years of experience as a classroom teacher, after-school & athletics onsite coordinator he has been able to provide in-school and afterschool programs for groups ranging between 5 and 95 students at a time in multiple school districts between Central MA and Downstate NY.
************************************************
..
Layout Provided By FreeCodeSource.com
-
Myspace Layouts
Member Since:
September 16, 2005
Influences:
Paul Rishell, Corey Harris, Alvin Youngblood Hart, Blind Lemon Jefferson, Charley Patton, Son House, Robert Johnson, Muddy, Mississippi Fred McDowell, Bo Carter, Mississippi Sheiks, Skip James, Tommy Johnson, Willie Brown, Annie Raines, John Lee Hooker, R.L. Burnside, John Hurt, J.D. "Jellyjaw" Short, Barbeque Bob, Richard Johnston, T Model Ford, Superchikan, Delta Highway, Jeff Norwood, Lil' Jimmy Frost, Elam McKnight, Rev. Peyton, Eric Clapton, John Hammond, Honeyboy Edwards, Johnny Shines, BB King, Buddy Guy, Bob Dylan, Willie Nelson, Monk, Robert Belfour, Frank Morey, Scotty Don't, Troy Gonyea, Dave Smith, Jay Smith (no relation), Michael Powers, Ray Shinnery, Saron Crenshaw, Jerry Garcia, Blind Blake, Willie McTell, Willie Johnson, North Mississippi All Stars, The Black Keys, Uncle Billy's Smokehouse, Papa Leg Acoustic Duo, Andy Martin...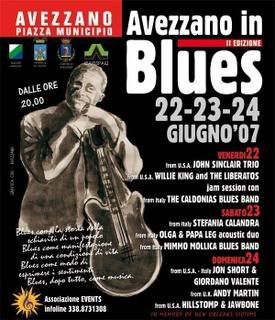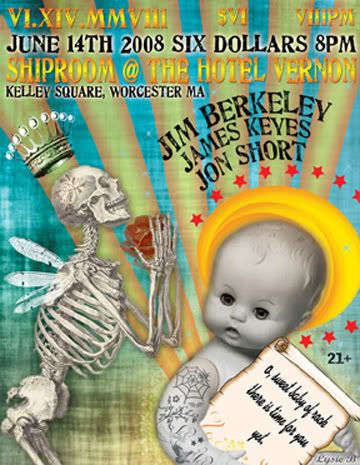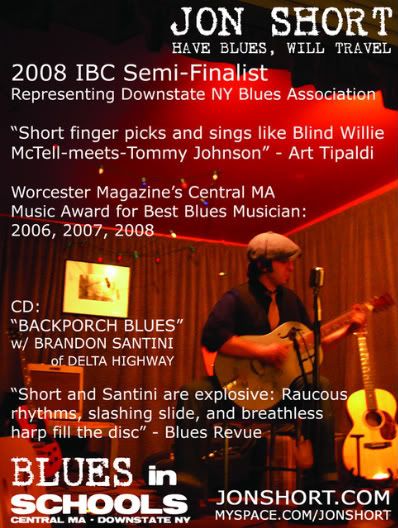 Sounds Like:
Country Blues