Play

Play Next

Add to queue
Play

Play Next

Add to queue

107 plays

Play

Play Next

Add to queue

4 plays

Play

Play Next

Add to queue

2 plays

Play

Play Next

Add to queue

67 plays

Play

Play Next

Add to queue

1,046 plays
Genre: Acoustic / Americana / Psychedelic

Location Lancaster, Please select your region., Un

Profile Views: 28190

Last Login: 6/14/2011

Member Since 1/16/2008

Website www.facebook.com/group.php?gid=9406884519

Record Label Unknown Indie

Type of Label Indie

Bio

.. .. .... .... .... .. .... .. NO MORE GIGS - THIS WAS THE LAST ONE, THANKS TO EVERYONE WHO CAME ALONG AND SUPPORTED THE NIGHT(S). .... Trembling Bells + Dan Haywood's New Hawks + Harvey Lord + Jo Gillot .... Opposite of Robot returns with a one-off Xmas Special! .... TICKETS ONLY £5! .... Tuesday 7th December 2010 .... ...... .... We had Trembling Bells on in August 2009 - that time they'd only had their new guitarist a week - now he's a fully fledged road-worn settled-in member, and judging by the band's set supporting Bonnie Prince Billy this summer, they're on fire! .... .... Here's the low-down on Trembling Bells: .... Trembling Bells joyously attempt to synthesise traditional folk forms with the bathetic romanticism of Country music, the deceptive complexity of Medieval music and the swagger of Classic Rock. The band (whose last two albums have been released by Honest Jon's) are at ease with such a open set of influences, effortlessly combining and personalising these superficially disparate musical forms generating a sound that is saturated in the myths and mysteries of their native terrain but also startlingly original. Trembling Bells third album is set for a spring 2011 release and they also have a Christmas single impending, backing Incredible String Band member Mike Heron on his song 'Feast of Stephen' and Bonnie 'Prince' Billy singing the Trembling Bells song, 'New Years Eve's the Loneliest Night of the Year'. .... .... For a start, traditional folk crossed with country, multiplied by the trickiness of medieval music and the swagger of classic rock. Anthemic visions of the British landscape as a fantastic and treacherous netherworld, set to vying country-style duets, Bowie-esque stomps and the mysterious, serpentine melodies of Earlie Musik..... 'brilliant... concise, deeply romantic, totally original ****' (Mojo)..... 'freewheeling and delightfully quirky ****' (The Guardian)..... 'simply stunning... the greatest fusion of folk and glam rock that has ever been committed to tape. 4.5 stars' (The Sun)..... 'CD Of The Week... terrific... they take the antic forms, loosen them and make them arresting and new once more' (The Observer)..... .... "A little country, a little folk, smidgens of baroque, Medieval "earlie musik," and the odd dirty, old garage rock guitar are tossed together into a kaleidoscopic stew that traverses many genres with equal aplomb." (Foxy Digitalis) .... Carbeth got 'debut album of the month' (Uncut, July 2009), 4-star review in Mojo (May 2009), David Fricke's 'recommended album of the month' (Rolling Stone, May 2009) and 'recommended UK band for 2009' (New York Times, 12/4/09). Carbeth has also appeared in several Best of 2009 charts (Uncut, Wire, The Times, Frieze magazine). .... Trembling Bells have enjoyed much success since their inception in 2008. The band have gained favour with such musical titans as Joe Boyd, Paul Weller, The Unthanks and Bonnie 'Prince' Billy as well as unanimous critical acclaim for their first two albums, Carbeth and Abandoned Love (both on Honest Jons records). 2010 has seen the band travel to Brazil and SXSW, play triumphant gigs at UK festivals Glastonbury, End of the Road, Tapestry Goes West, Insider and ATP, various European engagements as well as a UK tour supporting Bonnie 'Prince' Billy. Trembling Bells also featured heavily in the Wire cover story alongside Alasdair Roberts documenting the emerging experimental folk scene in Scotland (Caledonia Dreaming, March 2010), while also being mentioned in Rob Youngs book, Electric Eden. .... Though the bands appeal isn't restricted to such lofty publications, having received critical recognition from sources as diverse as The Sun (4****), The Observer (album of the month and recommendation for Mercury Music Prize 2010), The Times (4****), Froots, Uncut (4****), Mojo (4****). .... .... Dan Haywood's New Hawks celebrate the release of their long-awaited 32 song triple vinyl/double CD set of songs released on Timbreland Recording, distributed via Cargo. They play with a 9-piece alt folk country band and have previously supported Alasdair Roberts, A Hawk and a Hacksaw, Baby Dee, the Handsome Family and many more. ........ Harvey Lord is a gifted singer-songwriter-guitarist who has had critically acclaimed releases through Reverb Worship and Autumn Ferment Records. He usually plays with his own large troupe of multi-talented performers (The Existence of Harvey Lord), but will be performing solo this time. He's also a member of Electric Free Time Machine and Dr Robotnik. ........ Jo Gillot is a great young singer-songwriter who has already done a live session on BBC Radio 2, with Steve Lamacq revelling in her being 'an astonishing new voice'. A revelation at the Gregson Open Mic night a year or two back, and a regular at LAWM and Opposite of Robot before moving away, she's back up North - hurray! ........ Do not miss this! Live music starts shortly after doors open, 8.30pm .... .... Opposite of Robot gigs took place at the YORKSHIRE HOUSE, Parliament Street, Lancaster, North-West of England. One of the best venues of it's kind in the UK. OoR was established March 2008, and ended in April 2010. .. .. Some of the gigs were for charity: OXJAM, Lancaster Homeless Action, Animal Care and Lancaster & District Women's Aid being the recipients. Otherwise, the proceeds were split between the performers. .... .. .. .. .. .. .. .. .. .... .. .. .. .. .. .. .. Bands that OoR put on: .... Anna Kashfi, Starless & Bible Black, Table, The Miserable Rich, Trembling Bells, Steffen Basho-Jungens, Moll Baxter Band, Paddy Garrigan, The Winter Journey, Ottersgear, Jo Gillot, Joanne Levey, Sam & the Plants, Magpahi, David A Jaycock Trio, David A Jaycock Quartet, Tisso Lake, Rob St. John, Dean McPhee, Ponies, Goldmundo, Little Hero (solo), Last Harbour, Corn Capri, Sally Murray, Little Pebble, I Am Your Autopilot, Dan Haywood's New Hawks, One Chip Potato & the Transcendental Watermusicians, The Low Countries, Harvey Lord, Stephen Hudson, Joe Spence, Niamh Starky, the Unwashed Mass, Stuart Anthony, the 3 Ages of Elvis, Ivan Campo, the Lovely Eggs, Steve Morgan, How's My Pop?, Little Hero Band, Uncle Jeff, Orphans, Benni Beard (Lexico), the Adventures of Loki, Three Dimensional Tanx, Joyeux, Kathryn Edwards, Homemade Lemonade, Gary Todd, New Zealand Story, Jess Thomas, the Existence of Harvey Lord, Kish McGuire, Samson & Delilah, Butler Williams, Ewan Scarlett, Marc Nellis, Mikey Kenney, Greenheart, Pencil In, Satellites, Quisling Meat, Gulliver & the Travellers, the Limehouse Gypsy Jazz Duo/Trio, Pony Pack and Suicidal Birds. .. .. .. .. ............ ....Myspace Layouts.. at Pimp-My-Profile.com / ..Watermelon.. .. .... ...... .... OoR was instigated in March 2008 by Richard Turner, and expanded upon in 2009 by Wes Martin. Big thanks to Marian Hughes and Dan Haywood for accommodating the out-of-towners, and to people that let us use their great photos, particularly Andy Werner - www.wernerfilms.co.uk - plus Richard Davis, Dan Haywood, Stuart Anthony and Michelle Holloway. .... Big thanks also to Kev for doing a great job on the desk at the Yorkshire House, and to Ali, Joe and all the staff there.

Members

Richard & Wes, and special thanks to the regular attendees

Influences

Great bands/performers .. .. DIY labels and promoters

Sounds Like

http://www.wegottickets.com/event/96184
No recent updates in this category.
Why not...
Bio:
..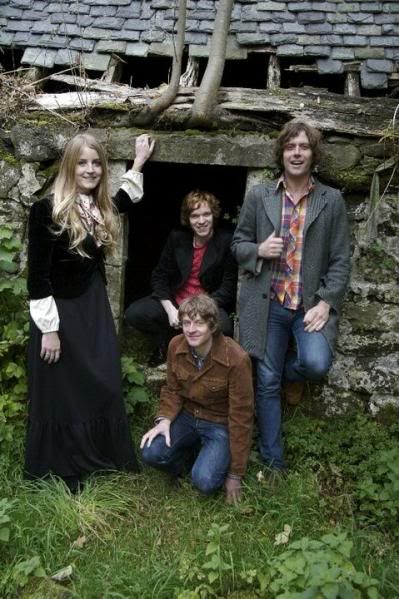 Trembling Bells + Dan Haywood's New Hawks + Harvey Lord + Jo Gillot Opposite of Robot returns with a one-off Xmas Special! TICKETS ONLY £5! Tuesday 7th December 2010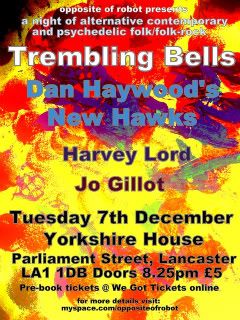 We had Trembling Bells on in August 2009 - that time they'd only had their new guitarist a week - now he's a fully fledged road-worn settled-in member, and judging by the band's set supporting Bonnie Prince Billy this summer, they're on fire! Here's the low-down on Trembling Bells: Trembling Bells joyously attempt to synthesise traditional folk forms with the bathetic romanticism of Country music, the deceptive complexity of Medieval music and the swagger of Classic Rock. The band (whose last two albums have been released by Honest Jon's) are at ease with such a open set of influences, effortlessly combining and personalising these superficially disparate musical forms generating a sound that is saturated in the myths and mysteries of their native terrain but also startlingly original. Trembling Bells third album is set for a spring 2011 release and they also have a Christmas single impending, backing Incredible String Band member Mike Heron on his song 'Feast of Stephen' and Bonnie 'Prince' Billy singing the Trembling Bells song, 'New Years Eve's the Loneliest Night of the Year'. For a start, traditional folk crossed with country, multiplied by the trickiness of medieval music and the swagger of classic rock. Anthemic visions of the British landscape as a fantastic and treacherous netherworld, set to vying country-style duets, Bowie-esque stomps and the mysterious, serpentine melodies of Earlie Musik. 'brilliant... concise, deeply romantic, totally original ****' (Mojo). 'freewheeling and delightfully quirky ****' (The Guardian). 'simply stunning... the greatest fusion of folk and glam rock that has ever been committed to tape. 4.5 stars' (The Sun). 'CD Of The Week... terrific... they take the antic forms, loosen them and make them arresting and new once more' (The Observer). "A little country, a little folk, smidgens of baroque, Medieval "earlie musik," and the odd dirty, old garage rock guitar are tossed together into a kaleidoscopic stew that traverses many genres with equal aplomb." (Foxy Digitalis) Carbeth got 'debut album of the month' (Uncut, July 2009), 4-star review in Mojo (May 2009), David Fricke's 'recommended album of the month' (Rolling Stone, May 2009) and 'recommended UK band for 2009' (New York Times, 12/4/09). Carbeth has also appeared in several Best of 2009 charts (Uncut, Wire, The Times, Frieze magazine). Trembling Bells have enjoyed much success since their inception in 2008. The band have gained favour with such musical titans as Joe Boyd, Paul Weller, The Unthanks and Bonnie 'Prince' Billy as well as unanimous critical acclaim for their first two albums, Carbeth and Abandoned Love (both on Honest Jons records). 2010 has seen the band travel to Brazil and SXSW, play triumphant gigs at UK festivals Glastonbury, End of the Road, Tapestry Goes West, Insider and ATP, various European engagements as well as a UK tour supporting Bonnie 'Prince' Billy. Trembling Bells also featured heavily in the Wire cover story alongside Alasdair Roberts documenting the emerging experimental folk scene in Scotland (Caledonia Dreaming, March 2010), while also being mentioned in Rob Youngs book, Electric Eden. Though the bands appeal isn't restricted to such lofty publications, having received critical recognition from sources as diverse as The Sun (4****), The Observer (album of the month and recommendation for Mercury Music Prize 2010), The Times (4****), Froots, Uncut (4****), Mojo (4****). Dan Haywood's New Hawks celebrate the release of their long-awaited 32 song triple vinyl/double CD set of songs released on Timbreland Recording, distributed via Cargo. They play with a 9-piece alt folk country band and have previously supported Alasdair Roberts, A Hawk and a Hacksaw, Baby Dee, the Handsome Family and many more. Harvey Lord is a gifted singer-songwriter-guitarist who has had critically acclaimed releases through Reverb Worship and Autumn Ferment Records. He usually plays with his own large troupe of multi-talented performers (The Existence of Harvey Lord), but will be performing solo this time. He's also a member of Electric Free Time Machine and Dr Robotnik. Jo Gillot is a great young singer-songwriter who has already done a live session on BBC Radio 2, with Steve Lamacq revelling in her being 'an astonishing new voice'. A revelation at the Gregson Open Mic night a year or two back, and a regular at LAWM and Opposite of Robot before moving away, she's back up North - hurray! Do not miss this! Live music starts shortly after doors open, 8.30pm Opposite of Robot gigs took place at the YORKSHIRE HOUSE, Parliament Street, Lancaster, North-West of England. One of the best venues of it's kind in the UK. OoR was established March 2008, and ended in April 2010.
Some of the gigs were for charity: OXJAM, Lancaster Homeless Action, Animal Care and Lancaster & District Women's Aid being the recipients. Otherwise, the proceeds were split between the performers. .. .. .. ..
Bands that OoR put on: Anna Kashfi, Starless & Bible Black, Table, The Miserable Rich, Trembling Bells, Steffen Basho-Jungens, Moll Baxter Band, Paddy Garrigan, The Winter Journey, Ottersgear, Jo Gillot, Joanne Levey, Sam & the Plants, Magpahi, David A Jaycock Trio, David A Jaycock Quartet, Tisso Lake, Rob St. John, Dean McPhee, Ponies, Goldmundo, Little Hero (solo), Last Harbour, Corn Capri, Sally Murray, Little Pebble, I Am Your Autopilot, Dan Haywood's New Hawks, One Chip Potato & the Transcendental Watermusicians, The Low Countries, Harvey Lord, Stephen Hudson, Joe Spence, Niamh Starky, the Unwashed Mass, Stuart Anthony, the 3 Ages of Elvis, Ivan Campo, the Lovely Eggs, Steve Morgan, How's My Pop?, Little Hero Band, Uncle Jeff, Orphans, Benni Beard (Lexico), the Adventures of Loki, Three Dimensional Tanx, Joyeux, Kathryn Edwards, Homemade Lemonade, Gary Todd, New Zealand Story, Jess Thomas, the Existence of Harvey Lord, Kish McGuire, Samson & Delilah, Butler Williams, Ewan Scarlett, Marc Nellis, Mikey Kenney, Greenheart, Pencil In, Satellites, Quisling Meat, Gulliver & the Travellers, the Limehouse Gypsy Jazz Duo/Trio, Pony Pack and Suicidal Birds.
..
Myspace Layouts at Pimp-My-Profile.com / Watermelon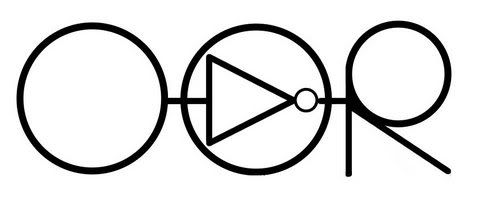 OoR was instigated in March 2008 by Richard Turner, and expanded upon in 2009 by Wes Martin. Big thanks to Marian Hughes and Dan Haywood for accommodating the out-of-towners, and to people that let us use their great photos, particularly Andy Werner -
www.wernerfilms.co.uk
- plus Richard Davis, Dan Haywood, Stuart Anthony and Michelle Holloway. Big thanks also to Kev for doing a great job on the desk at the Yorkshire House, and to Ali, Joe and all the staff there.
Member Since:
January 16, 2008
Members:
Richard & Wes, and special thanks to the regular attendees
Influences:
Great bands/performers
DIY labels and promoters
Record Label:
Unknown Indie